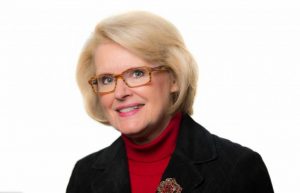 As news organizations implement their re-entry plans, the smartest are trying to combine the best aspects of in-person and remote work. They're customizing their approaches based on the nature of roles, workflow, and technology. They want to achieve maximum quality and productivity with diverse, collaborative, and engaged teams.
Let's talk about the employees who are returning to the office.
Like you, I've seen recent social media "happy reunion" posts. I've heard from people who are just so darn glad to be back working together in person.
They've missed the social aspect of work. Being able to connect without making an appointment for a video chat. Listening to each other at close range as the day unfolds. Seeing what others are doing in greater context. Knowing someone is nearby for a heart-to-heart talk that's also face-to-face.
As all that happens, here's a reminder to managers: Take special care of the people you hired during the pandemic.
This isn't a re-entry for them. It's an entry. They're not reuniting with colleagues in the traditional sense; they're working in person with them for the first time. Don't assume they've made deep ties since they came on board. That's hard to do from a distance.
If your newest employees are less experienced, they've missed the all-you-can-learn buffet of being in a room with a diverse crew of colleagues. Now they have a chance to tap more brains — directly through conversations, indirectly through closeup observations. (Your veterans have a lot to learn from their new colleagues, too!)
You can help pandemic-era hires feel like insiders, not outsiders.
Treat them to a re-onboarding experience. Tour the building. Make intros to people in all departments. Provide training on equipment used in the office that they never had access to from home.
Create some social time so employees who were "roomies" before the pandemic can begin to build genuine connections to the "Zoomies" who were hired in the past two years.
And while you're paying special attention to re-onboarding people into shared workspaces, stay equally committed to the success of your hybrid and remote team members. Make sure that even if they're not under your same roof with you, they never feel like outsiders.
Tags: Leadership