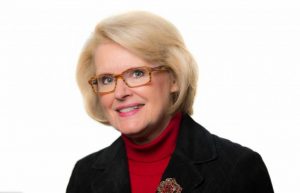 Step by step, news organizations are figuring out their approaches to post-pandemic work. For many, the future will be hybrid. The planning needs to be done with an eye toward desire and design. Where do the goals of staff and management meet comfortably, productively, and equitably?
How do we make certain that we don't end up with two classes of staffers: The Roomies and the Zoomies — with the Roomies being prioritized or favored?
It's going to take intentionality on the part of leaders.
That's why I was concerned about a recent Wall Street Journal piece, "How to Gameplan Your Office Days: An Overachiever's Guide to Hybrid Work."
Its thrust is: Figure out when your bosses will be in the office and choose your schedule to maximize your exposure to them. The piece included advice from Peter Capelli, a management professor at the University of Pennsylvania's Wharton School:
"Another strategy, he adds, is to simply come in as much as possible. Though many companies say they are letting workers keep some degree of flexibility, it is inevitable that employees with the most in-person access to leaders will get the first crack at promotions, Mr. Cappelli argues. In a hybrid work world, those coming in as much as possible have another advantage: Plenty of co-workers will still be away."
Wait. It doesn't have to be inevitable that employees with the most in-person access will get that first crack at promotions. Not if leaders change the Face Time Game. If they realize that in the new world of hybrid work, those they see the most often aren't necessarily the best and the brightest, they're simply there.
Leaders, you can change the game with a commitment to grooming and growing people based on their work, not their ability to easily show it to you or schmooze with you. Leaders can be ever-mindful that for every scheduled or serendipitous interaction with a "Roomie," there's a "Zoomie" who deserves their attention, appreciation — and a fair shot at their support.
Advising people to come in as much as possible — on the premise that it gives people an advantage for upward mobility — is re-starting the very grind that has caused people to burn out and leave. Haven't we learned that lesson from the pandemic? People can do quality work remotely while reclaiming hours spent commuting and dollars spent on transportation. Must they abandon that just so you can see them?
The best leaders of our hybrid future will follow the values I've written about before:
Coordinated collaboration
Autonomy with accountability
Communication. Communication. Communication.
Leaders, you can't be "gamed" by the old rules of face time if you chose to change them in a hybrid world. Proximity to you won't privilege a few. Access won't predict success. The best predictor will be performance that is equitably assessed — wherever it blooms.
Tags: Leadership