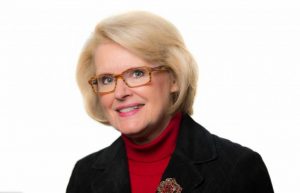 It seems ages ago that journalists moved their work stations from newsrooms to living rooms. Organizations moved quickly to protect their teams during the pandemic and resilient employees adapted.
They made it work.
Good managers keep tabs on their staff's well-being and the effectiveness of the workflow, so it's important to keep asking, "Can it work better?"
Here are a few things to check on:
Meetings: Is our meeting schedule efficient? Are our meetings focused? If they're not routine meetings, do people know what's on the agenda so they can think ahead? In general, are people getting what they need from our gatherings?
Information sharing: Do we have a centralized place where people can see what's going on today and what others are up to? Are we doing an effective job of handing off information from shift to shift or show to show?
Planning: How well are we looking ahead — and are all the right people in the loop?
Organizational communication: Are people being kept informed about big picture items like equity initiatives, business updates, new partnerships or re-organizations? Are they hearing directly about new hires, job openings, or key performance analytics related to their work?

Feedback: Are people getting sufficient, helpful one-on-one communication about their work from their managers? Is it personalized and specific?
Work-life harmony: Do your team members feel they must be "always on"? Have you made expectations clear and created backup support so people can unplug without jeopardizing your coverage — or their careers or wellbeing? Do they feel you know and care about the many personal and professional stresses the pandemic has inflicted on employees?
Onboarding: Are we doing a good job of welcoming people into our world? Are we giving them the information, training and personal connections they would have had much more easily if we were under the same roof?
Let me leave you with the most important check of all — on your culture.
If it was flawed in the traditional workplace, it didn't heal itself when people dispersed to their homes. If harassment, discrimination or incivilty existed, they didn't go away. If power and opportunity were unequally distributed, the imbalance remains. Your job is to assess and improve your culture.
If it was healthy before your transition to remote work and people felt respected, engaged and connected, with opportunities to grow and do darn good work, your job is to confirm that the culture remains alive and well, celebrate it — and grow it.
Click here to read Jill's previous posts. Click here to subscribe to Covering Coronavirus.
Tags: Leadership