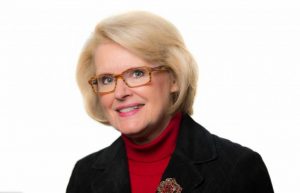 I sure hope news leaders had ample time off over the holidays, both to recharge after 2021 and confront the challenges already popping up in the new year. Omicron upended return-to-office planning and kept employees home ill or quarantined. Many journalists opted for new jobs. While their new employers are busy onboarding, the managers they left behind are regrouping, recruiting, and reviewing applications.
And as the January 6th anniversary coverage reminds us, the work of journalism is even more important than ever in our country. It's an important election year, locally and nationally. Health, education, environmental, economic, racial justice, and voting rights issues are at the fore.
In the face of it all, your team needs to be at its best in 2022.
Here are six reminders as you look ahead:
Be better than ever at planning. Lurching from day to day is exhausting. Yes, plans can change and breaking news will always redirect your efforts. But I can list 10 reasons why planning benefits your people, product, and culture. In fact, here's that list.
Redouble your organizational and personal commitment to DEI. The murder of George Floyd created a racial reckoning in the country and across our newsrooms. The work isn't over — by a long shot. Revisit the promises you made and goals you set on staffing, coverage, training, and culture. Where's the impact? In whose eyes? What's next?
Review your systems. Any activity that involves multiple people, the transfer of knowledge and information, and the act of decision-making is a system. We often inherit them and stay bound up in them because it takes work to analyze and change them. Check yours for expediency, equity, and effectiveness. If the pandemic has taught us anything, it is that in a crisis, we can recraft our systems to meet the moment. But we need not wait for a crisis to examine other systemic changes.
Approach political coverage as if democracy depends on it. Because it does. Develop subject matter experts in your newsroom on critical issues in your community, so your coverage isn't superficial. When interviewing candidates, embed facts in your questions. There's no bias in stating that the current president was duly elected, there was no rampant fraud in the 2020 elections, the January 6 assault on the Capitol wasn't a false flag operation, racism can be individual and systemic, and vaccines save lives. Saying those things doesn't make a journalist biased, even if partisans would like to claim otherwise.
Ensure that flexible work conditions don't disadvantage some staff. We've learned that great work can get done remotely and that we also need the benefits of in-person connections. As a leader, your job is to craft working conditions that support both. If you develop a more hybrid approach in 2022, ensure that those who work remotely don't fall off your radar and that those who are in your immediate line of sight don't get overburdened with work.
Listen. Some of the best ideas I get for this column come from listening to newsroom leaders and staff. Some of your best ideas for improving both quality and morale on your team will come from truly hearing what's on peoples' minds and hearts. Give them — and yourself — that gift.
Remember also, that you can't do all this alone. Involve other managers and staff. As I always teach: people fall in love with ideas and solutions of their own creation. So, share the love.
Tags: Leadership