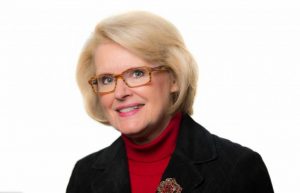 Planning and long-term thinking don't come naturally to everyone. There are people who love lists and others who thrive on serendipity. Newsrooms are often influenced by the preferences of their leaders, for better or worse. 
Here's a warning: If you're a manager who likes to make decisions on the fly and feels constricted by calendars, you're putting your newsroom, your people, and your product at a disadvantage. 
I've worked with enough newsrooms (including my own) to know the impact planning can have on quality and morale. Today, planning can help newsrooms work more safely and sanely amid an avalanche of news, distributed teams, and unpredictable budgets.
Here are 10 truths about planning.
Planning gives people confidence.
When we know our roles and responsibilities — and those of others — we feel more secure. When we can see past today's assignment to where we are headed, we're more sure-footed. And frankly, we have more respect for our leaders because we know they aren't lurching from decision to decision.
Planning increases the likelihood that people get breaks and rest.
Newsrooms juggle multiple projects and platforms. If there's no one keeping an eye on how the work is distributed, who's committed to what, and how they're doing on deadlines, the staff is always in an "all hands on deck" mode. Planning lets people know when everyone will be needed, when it's safe to operate at less than full strength and who will cover for whom.
Planning reduces confusion and conflict.
Newsrooms without good planning often duplicate effort and drop the ball, especially on follow-ups to stories. Frustration leads to finger-pointing. Tension can become pervasive. People can become self-centered as a form of self-protection.
Planning helps support strategy.

Faced with countless good ideas, it's easy for newsrooms to try to do them all. But some good ideas are better than others, because they align with strategic goals. For example, if your goal is (and should be) to become a more diverse and inclusive newsroom, your planning (from stories to recruiting to conference attendance to training) will not only build it in, it will prioritize it.
Planning enables anticipation of ethical issues.
Strong newsrooms build ethical decisions into the front end of their work. The more we know about what's on the agenda, the earlier we can think through the ethical landmines we might encounter and how we'll address them.
Planning allows you to proactively provide information to potential sponsors and funders.
It's better to have a menu to offer to potential supporters than to have them tell you what you should be serving. When you create the plan for projects or programs, it's the product of journalistic independence. It's a commitment you've chosen because you know its inherent value. It's not a pop-up priority you wouldn't otherwise have had until a sponsor expressed interest.
Planning comes with a few caveats. So let's make sure to include those, too.
Planning must be combined with flexibility.
Don't be so committed to your lists, schedules and checkpoints that you don't respond well to breaking stories. The newsrooms that are the most adept at breaking news coverage have a plan for that, too. It involves templates for what positions need to be covered based on the size and scope of stories and assigning accordingly. It means automatically looking ahead to what resources will be needed to stay atop the story in the days ahead.
Planning needs to be shared widely.
It's not enough to store plans in the heads of newsroom leaders. Everyone needs access, so they're in on the big picture. Sharing that knowledge has become trickier as people work on projects across teams and as so many are working from a distance. Easy access to user-friendly planning software is essential.
Planning can make people complacent.
Here's something I learned in my newsroom: the better you get at planning, the more confident people become that all is well. That can have an unintended negative consequence.They may not read the planning memos you send out until the very last minute. Then, just before deadlines, they bring up great questions or suggestions that would have been SO much easier to handle earlier. That's why the last point I share is so important.
Planning as a solo act is exhausting; planning as a culture is empowering.
When you build a culture of planning, everyone plays a part. Meetings end with action plans. People take responsibility for communicating next steps on their stories. Beat experts assume that covering today's events is fine, but they're also scanning the horizon for what's ahead. No one assumes that the responsibility for planning rests solely with those who have the word "planning" in their title. Everybody plays.
And if you plan your journalistic efforts well, everybody wins, especially the communities you serve.
Tags: Leadership