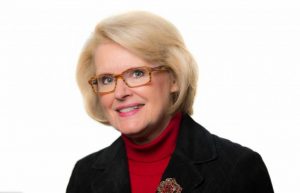 Some of your team members can't wait to regroup in your headquarters. Others hope to work remotely. As you create your post-pandemic work structure, you are navigating a number of important goals: high quality in whatever you produce, high performance on your staff (both individuals and teams), growth and innovation, and engaged employees who enjoy their work and feel they truly belong.
Organizations need to consider every one of those aspirations as they determine how much on-site work is essential — and for what roles, duties, and projects. Which work arrangements created for employees will produce better productivity and morale and which could be seen as impediments and inequity?
Because every organization is different, this is a "your mileage may vary" moment, for which no outsider like me should prescribe a one-size-fits-all solution. But based on many conversations with people on the front lines of these decisions right now, I can share three values you should bring to the table as you plan.
Coordinated collaboration: In a hybrid workplace, how will we make sure people come together at the right times, for the right reasons — and what are they? Team check-ins, planning sessions, cross-departmental meetings, training, retreats? How will we anticipate and even schedule those in advance, so our remote staff won't feel they're called in on a whim or caught without child care coverage? How do we make clear that big stories and breaking news may tilt the balance from remote to onsite work, so there's an understanding up front about that?
Autonomy with accountability: Many people have proven they can self-start, make deadlines, and do solid work from home. But not everyone has mastered the art (same as in the office). So, in discussing what is really needed for hybrid work to succeed, let's be candid about autonomy. It's earned by accountability. The more skilled and reliable staffers are, the more they anticipate and respond to the needs of their colleagues, the more self-directed they are in ways that are aligned with the team's goals — then the more likely they are to get the boss's blessing to work with a good degree of independence.
Communication. Communication. Communication: During the pandemic, we threw together our communication systems under duress and tweaked them as time passed. Many managers really, really tried to communicate well under the circumstances.
But let me underscore this from hearing it repeatedly: People need more and better communication. Misunderstandings have festered. Staff members have felt overlooked, disrespected, and stuck. Back channel venting has thrived. During the pandemic, every conversation between managers and staff required the clunkiness of an appointment for a Zoom or call — which not everyone did. We miss a lot without serendipitous connections, observations, and chit chat. As you create your hybrid work plan, include communication systems and processes — and a commitment to do it well — for every idea you entertain.
As we enter our hybrid universe, think of it as an opportunity to leverage the best of what we learned in pandemic times while fixing the problems it caused or exacerbated. Let coordinated collaboration, autonomy with accountability, and relentless communication guide you.
Read next: 5 keys to a 'high-performing happy hybrid' culture
Tags: Leadership