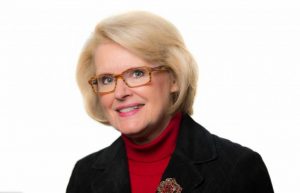 I've worked with lots of media leaders and teams who wanted to upgrade their cultures. They wanted to improve things like breaking news/big story dominance, or multi-platform production and delivery, or audience-centric focus — and bake it into the culture. Or they wanted to foster workplace environments where communication and feedback, diversity, equity, and inclusion, collaboration, or respect and trust were a way of life.
Now, as we emerge from our pandemic work lives, and organizations determine the "new normal" that may consist of both in-house and remote work, organizations face a new challenge:
How do you create a high-performing, happy hybrid culture?
You can't just write a new mission statement or announce to everyone that we have "new rules" to follow and assume that culture change will follow. Culture is much more complicated than that.
I always challenge leaders to look at what I call my "5 keys to culture change" as they aspire to any upgrade.
They are:
Values. What do we stand for and how do we prove it? How do we back up our beliefs with our behaviors?
Skills. What must people know and do to succeed? What are basic expectations for all? How do we help people master new aptitudes?
Tools. What do we invest in to help people excel at essential tasks? How efficient, reliable, and competitive are the tools we use?
Systems. What are our key daily processes? What habits, methods, and workflow need to change?
Assumptions. What "goes without saying"? What do we do automatically? Who or what are our sacred cows and what's taboo? What should remain and what should change?
Last week, I challenged a class of media managers to imagine we were building a high-performing happy hybrid culture together. Here are a few of their observations.
When it came to values, public service, integrity and ethics, excellence — they were all the same, but collaboration was even more highly valued than before.

The skills needed included time management, prioritization, communication skills in general, communication using various platforms, and emotional intelligence, especially empathy.
The tools included tech software, hardware, and internet, centralized calendars, and information-sharing applications.
The systems ideas included updated meeting schedules, info-sharing across shifts, hiring and onboarding processes, training, and evaluations — along with things like open "hangouts" where teams, especially team leaders, were accessible for large swaths of time so staff could connect with them without making an appointment.
The assumptions were especially important. We talked about assuming that people can be trusted to be productive when not in the office, but that they should not be treated as "available 24/7"; that employees should assume they are accountable for quality, meeting deadlines, and communicating no matter where they're working; and that families, partners, pets, and friends matter.
That "pop-up" class exercise took us about 30 minutes. Imagine what would happen if you asked your team to think about the 5 keys: Values, skills, tools, systems, and assumptions, jot down their ideas, and then get together to build your own list — and plan.
Feel free to borrow my keys. They might help you open doors to a high-performing happy hybrid culture.
.
Tags: Leadership