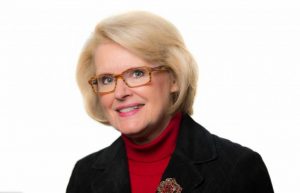 The world needs more Connectors these days — more people who network on behalf of others. They link people to share ideas and opportunities; to give or get advice and help.
As someone who tries to be a good connector by reaching out to others or responding when they ask to send people my way, I've learned there's an etiquette to this kind of networking.
Here are some tips:
Knock before entering. Don't send a "virtual introduction" without doing a courtesy check-in first.
Provide context. Include helpful information in your message; enough to let the other person know what you're asking for and for whom. For example, is the person you'd like someone to meet a superstar, a rising star, or your boss's cousin that you hardly know but were asked to help? That candor is priceless.
Offer to reciprocate: If you're asking for information or guidance, let the person know you're always ready to pay it back or pay it forward.
Don't be a pass-through for problems you are avoiding. We sometimes don't have the heart to be critical or hold people accountable. It's easier to say, "Here's someone you might want to talk to." Make sure you've done your best work first – then reach out to others whom you know are likely to help.
A perfect example of a good connector etiquette arrived in my inbox recently from a fellow member of the Journalism and Women Symposium. Our relationship would be a classic example of what sociologists call a "weak tie," but is actually the basis of strong networks. We're not old friends. We know a bit about each other through JAWS events and Facebook. We share mutual respect and believe in advancing women in journalism.
Her email subject line was "Check-in and a request for a friend," clearly telegraphing her goal. I could read it at my convenience, knowing it wasn't urgent – but still important. The note was cordial, personal and brief. She noted the challenges of our COVID-19 constrained lives, then went on to describe a former student looking for career advice. She explained why she believes in her, and why she thought a conversation with me would be helpful. Then she asked, "May I e-introduce you two for perhaps a phone brainstorming session?"
Her message hit every important note for a "connection request." It made me not just comfortable, but motivated, to respond positively.
Good connection etiquette makes it easy to say "yes."
Tags: Leadership