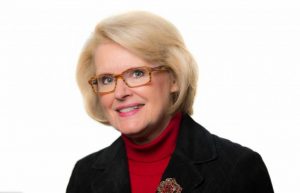 I looked at my email inbox. The top message bore the subject line "Touching Base." The sender was a friend – someone who attended one of my leadership seminars years ago and keeps in touch. Sometimes he sends an article I might find interesting. Other times he's looking for info I might provide. Our exchanges are fairly brief but supportive. I always enjoy them.
Sociologists would define our relationship as a "weak tie." While the term sounds negative on its face, the stuff of "I'm sorry I'm not a better friend…," stop right there. Weak ties are a very good thing.
You see, "strong ties" are our close family and friends – the ones whose lives are deeply intertwined with ours. We invest lots of time and attention to each others' needs.
The weak ties are people who know us well enough to find us memorable and credible. They are our connectors to other good people, experiences and opportunities. They are a special kind of "super glue" for networks, if they choose to be.
Today, in the midst of disruption and distance, separation and sequestration – we need more connectors.
Please make a conscious choice to be one. Connectors have tremendous power:
They can make the isolated feel less alone.
They can spread the word on job openings.
They can make introductions for job hunters.
They can help less powerful people build networks and find opportunities.
They can provide a bigger showcase for the good work of others.
They can link like-minded people who might never have met but could work together on a project or program.
They can invite people into associations and cohorts of mutual interest.
Most of all, they can make people feel valued. The recently laid-off, the graduating senior, the freelancer with a pitch, the person unsure about a career change, the reporter in search of a source, the marginalized voice who needs an ally, the successful professional who wants to give back to others… any one of them can be lifted up, simply by the intentional actions of good connectors and the power of their "weak ties." The connector's default impulse is, "I think I know someone who can help. Let me check with them to see if I can make an introduction."
Think about the best connectors in your career and why they are so effective. If you can, reach out and thank them. I guarantee it will make their day, however distant they may be right now. And then do one more thing that's even more important: Pay it forward.
Tags: Leadership