The journalism job market was challenging enough pre-pandemic, but today it's even more formidable.
To help job seekers navigate this evolving employment landscape, we reached out to journalism school career centers to find out how they are adapting.
This series of Q&A's features advice from:
What is your school doing to help students and alumni prepare for a virtual job market and connect with potential employers?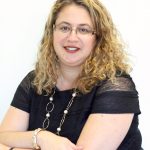 Alcantara: Here at USC Annenberg it has truly been a school-wide effort supporting and preparing our students for job searching during such an uncertain period of time. As a school serving 2,500 undergraduate and graduate students, across disciplines of Communication, Journalism and Public Relations, our communities of practices are wide and diverse.
We quickly pivoted all our career and alumni relations programs to virtual formats in mid-March. Since then, we have hosted 20 events, ranging from industry specific alumni panels, conversations with leaders within our communities of practice moderated by our Dean, Willow Bay, and skill-based workshops such as "How to Successfully Interview in a Virtual Environment" and "How to Rock and Unlock Your LinkedIn Account." We partnered with our colleagues in USC's main career center in mid-April to deliver a virtual career fair. We have experienced record breaking engagement among our students and alumni (more than 1,300 participants since virtual programming began) who are all seeking resources, additional learning and a sense of community at this time.
Simultaneously Dean Bay, our Associate Director of Industry Relations, and I embarked on a "listening tour," scheduling more than 40 calls with our employer partners to understand their critical business needs, and receive updates on full time and summer internship hiring. Through these high touch conversations, we have encouraged our employer partners to consider short term project work that our students are well equipped to support, in lieu of a traditional internship model. We've been able to share these insights with graduating students through Zoom meetings, helping them be more targeted with their employment searches.
Our Development and Alumni Relations office is launching a new Class of 2020 mentor program pairing graduating students with an alumni mentor through the summer to support their job search efforts, and assist our graduates with making professional connections. A virtual kickoff event is scheduled for May 19.
Our faculty are also stepping up to support in extraordinary ways, leveraging their professional contacts for virtual meetups. Last month, Professor Robert Hernandez partnered with the National Association of Hispanic Journalists, moderating a forum discussing the state of hiring within media companies, and giving members of the broader journalism community an opportunity to share advice for job searching students.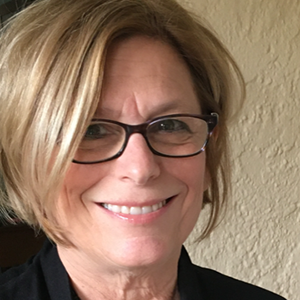 Eisman: Formal programming by AU's career center — including a virtual job fair on May 15 — is being bolstered by creative faculty. A positive of the online environment is you can invite any high-level expert to speak virtually to any class or gathering; scheduling is way easier than f2f visits.
For example, we reached out to Theodore Kim, director of Newsroom Fellowships and Internships at The New York Times, and an SOC alum, to pop into class online. Among his tips? Kim told students to "re-set short-term expectations;" to be empathetic toward people they are trying to reach; and to use this "time wisely" to prepare resumes, cover letters and portfolios. And Kim urged students to frame networking differently by focusing on "relationship-building."
I'm also routinely sending or tweeting links to job boards, some from the NPCJI site! Also, hiring managers routinely reach out to faculty members they know who can likewise link them to new grads. Students: Stay in touch with your professors!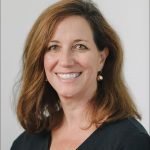 Kraxberger: We are fortunate to have a robust effort from a central career center on campus at MU, to area-specific career events throughout the year. Our students were able to participate in a strategic communication career fair in February before we entered the public health stay-at-home and social distancing world that we've now come to know. Students also interviewed with five major television station ownership groups on campus, before we moved to remote learning. Since then, an additional four station groups have interviewed students by remote video conferencing.
In all our capstone classes, faculty members routinely provide lessons about job hunting strategies. This year, many have amplified those lessons by bringing in recruiters and alumni to do Q&A sessions with students about what employers want and how best to position themselves when the job market reopens.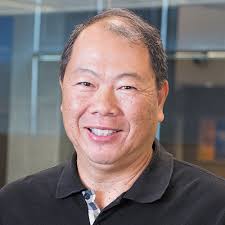 Wong: Since mid-March, the Cronkite School's 15 professional programs have taught students how to effectively produce content in a virtual workplace and we believe students now have the confidence to work in this new environment. The School has continued to connect graduates to hiring managers and interview opportunities via Zoom, holding its first-ever internship interview day in early April, during which 56 students interviewed for 35 positions with local media companies.
In addition, the School hosts "Adapt & Conquer" sessions just about every week. These one-hour sessions feature hiring managers and alumni from various media companies to discuss ways students and soon-to-be graduates can make good use of their time in a challenging job market, and discuss strategies to help them stand out and be ready when the hiring opens.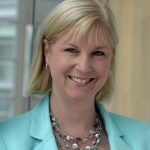 Young: For students in our Washington Program this semester, we have held seminars specifically focused on D.C. networking strategies and most recently did a Zoom seminar with the talent director for a national news company to get his advice on starting their careers in the time of COVID-19.
Conferences, campus job fairs and other meetups used to be great ways for job seekers to connect with employers. What are options available now?
Alcantara: Virtual career fairs continue to be an option that job seekers can utilize. I'm seeing professional organizations creating virtual internship summits, virtual summer career seminars, etc. One innovative project launching on June 1, demonstrating deep empathy for students whose summer internships have been cancelled, is called Must Love Sports. Accepted students will have the opportunity to work on short-term projects for various sports organizations and participate in virtual learning sessions with key members of the sports community. It's a wonderful opportunity for companies to stay engaged with emerging talent while hiring is on a pause.
New ways of networking and building professional relationships require innovation and agility, and the virtual environment has opened up new avenues for alumni and company engagement. In an exclusively virtual environment, we are able to engage with employers and alumni across the country in ways we hadn't considered before. One upcoming example schedule for the middle of May will find our Dean hosting a virtual alumni panel featuring working and thriving journalists based out of NYC and Washington, D,C. Pre-COVID-19, when most people didn't even know what Zoom was, we wouldn't have even considered this—now the doors are wide open to create new ways of engaging with a wider community of industry professionals in deep and meaningful ways.
Eisman: AU Professor Jeremiah Patterson, incoming director of the SOC weekend MA program, Journalism and Digital Storytelling, urges students to look around.
He says: "I've seen a whole host of virtual meetups, discussions, webinars, workshops, etc., centered around entering the job market during COVID-19. Pick a few and join in."
Kraxberger: Many people are searching LinkedIn/Instagram and Facebook for webinar type events that allow them to get their name and face out there. Several of our faculty members have provided students with specific strategies for researching media companies and other organizations where they might work, then following those companies and connecting via social media networks.
Wong: We encourage students to look into the different organizations that are offering career-related webinars or support during this time. The Poynter Institute and the Online News Association are two that come to mind. University career services centers and LinkedIn Learning are good places to tap into resources and specialized help, too.
Young: Your school's faculty and alumni networks are great starting points. The Missouri School of Journalism has a private Facebook group focused on job networking – where alumni share openings with recent graduates. But even if your school doesn't have a job-focused networking site, you can still tap into alumni by targeting your searches on LinkedIn.
Meetups are still a good way to network – as a growing number of these events are moving to online, virtual platforms. Our Washington Program, for example, recently held an informal Zoom happy hour with our students and a group of DC journalists. And there are a growing number of these kinds of virtual opportunities being listed on Meetup.com.