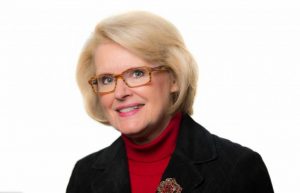 As the times and technology have changed, we expect a lot more of newsroom staff. We look for people who are adept at reporting, writing, editing, visuals, audio, planning, and presenting. Not everyone has that full suite of skills. Some are stronger at only a few but are so strong they get noticed. Their "superpower" makes them a star player — a prime candidate for promotion.
Meanwhile, their "Swiss Army knife" colleagues get appreciation — and that may be it.
That's what I've heard from managers who take my leadership classes. They fear their dependability doesn't lead to promotability. While they are praised in their evaluations for "getting things done," it doesn't necessarily lead to advancement.
Here are some things to ask yourself, to ensure your "go-to" people aren't held back:
Do you find yourself saying, "I'd have to hire two people to replace her if I promoted her?" If so, she deserves the promotion.
Do dependable, multitasking staffers ever get a chance to shine on big, portfolio-boosting projects where the light shines on one of their many skills? If not, give them a shot.
Do you take a closer look at Swiss Army knife staffers' array of skills to learn which they love most and which could lead to promotions? If not, do that analysis.
Do you talk about multi-skilled team members as workhorses — or as leaders? How you describe them to others — and to them — frames their identity in your organization.
One more important question: Do you put a high value on people who aggressively push for promotions? What if industrious staffers don't know your secret code for being considered? What if they're introverts or were brought up to avoid bragging or self-promotion? Change the code.
© Jill Geisler
Tags: Leadership