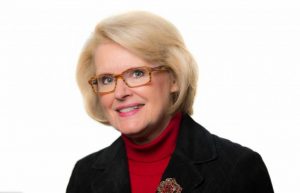 News managers across journalism have been talking about diversity. In their conferences and conversations. In their mission statements. In their goal-setting. But, as a recent NiemanLab headline put it so well, "American journalism's 'racial reckoning' still has lots of reckoning to do."
Recruiting for diversity doesn't necessarily lead to retention. Adding editors and reporters focused on race and ethnicity doesn't mean they won't face obstacles and frustration. Diversifying a newsroom doesn't mean people will feel valued — or even comfortable.
That's why talking about diversity, praising it, and saying that you practice it isn't sufficient. Managers, you need to lead inclusively — and that demands knowledge and skill.
What do I mean by inclusive leadership? It's about action, not just talk. Inclusive leaders advance the success and sense of belonging among all staff members, especially those who have traditionally been excluded or underrepresented.
In my work with the Freedom Forum's Power Shift Project, it's become increasingly clear that managers need help building that knowledge and skill, which is why I've developed new teaching on inclusive leadership. It's drawn from research, along with the wisdom and voices of DEI experts and advocates in journalism.
To lead inclusively, managers need to focus on three things: themselves, their team members, and the structure of their organization. They have to build a deeper understanding of historic and current inequity in their profession and in society. They have to learn how to lead others to professional success and a personal feeling of belonging on the team. They have to root out and change the organizational systems and practices that defeat the very diversity initiatives they are touting.
Could there be a better example than Editor and Publisher's recent "Editors Extraordinaire" fiasco? How did the publication end up saluting and showcasing 15 editors, with not a single one of them a person of color?
Journalists across social media took immediate notice and spoke out. Michael Bolden, CEO and Executive Director of the American Press Institute nailed it in a tweet: "Kudos to the editors named, but the lack of diversity here is disappointing and inexcusable." (I know and respect Michael. Notice his approach to leadership. He didn't seek to diminish or exclude the good editors who made the list; he sought to include other top-performing editors who were left out.)
Within 24 hours, E&P publisher Mike Blinder posted that he'd had a "wake up call" and apologized. He offered this explanation:
"It is with a bit of bewilderment and sincere regret that I inform you that after now reviewing the many nominations we received in April of 2022 for this year's inaugural salute for industry editors, not one included anyone of color. I freely admit now, that when I approved and personally released the image and content of the fifteen editors we featured, I was insensitive to that fact."
Right. And you very likely used a flawed system for this salute. How did you disseminate your call for nominations? How much outreach did you do to ensure maximum participation and a truly diverse array of nominees? Who monitored the incoming nominations to see how well they represent the rich mix of today's newsroom leaders? Who may have been too wedded to an arbitrary deadline and stopped trying to get more entries? Who said something like: "We're E&P and we've said we're committed to diversity. We know this isn't a complete picture. And If we celebrate only white editors, what message does it send to journalists who aspire to newsroom management?"
In my inclusive leadership teaching, I stress that one key commitment is to identify and include the missing. Who's not in the picture, in the story, in the room, in the conversation? Who isn't getting a voice when we're making decisions? How can we be accurate when we're incomplete? They automatically ask — then take action to fill the gaps.
How did that get past E&P? It certainly didn't escape the inclusive leaders who called it out.
Identifying and including the missing and challenging your systems are just two of eight essential things inclusive leaders do. My full list is here in handout form so you can keep it for reference. Better yet, make it a way of life.
If you want to learn more, join me for a free Power Shift Project Inclusive Leadership webinar on Monday, May 23 at 1pm ET. I'll share practical advice, examples and tips for aspiring inclusive leaders at any level of an organization.
Remember:
Diversity is the start. It opens doors.
Inclusion happens when people feel they belong.
Leadership turns commitment into culture.
Tags: Leadership