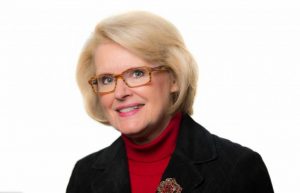 In every webinar I lead about inclusive leadership and allyship, I talk about the burden of "invisible work" faced by traditionally underrepresented employees.
Managers, including those with the best of intentions, ask women, people of color, and those who identify as LGBTQ to:
Join the diversity committee
Be part of a task force so its makeup is diverse
Do a "sensitivity read"
Translate
Recruit
Coach and mentor
Represent the organization in the community
Each of these efforts involves skill, time, and often the emotional labor of fighting bias, ignorance, hate, inequity, and injustice.
And yet, as important as these duties are, they are often "add-ons" to a staffer's already full workload.
Managers may treat these DEI efforts as "extracurricular" rather than core job duties, and therefore not formally incorporated into performance evaluations or compensation.
That's why I call it "invisible work." The efforts are real, but the credit for them — even the organization's accounting of them, may be unreliable or negligible.
No one's work should be invisible. Especially not the essential work of diversity, equity, and inclusion.
It's up to managers to ensure such work is visible and valued.
Here are some things to keep in mind:
Give agency to your employees. Some people are energized by DEI work; some are exhausted. Assume neither a desire nor an obligation on anyone's part. Ask, invite, request — and do so with an open mind.
Don't question or criticize a staff member who declines an invitation to participate in DEI work. They don't owe you an explanation. They may doubt your organization's commitment, having given of themselves in the past without seeing substantive change. Saying "no" to your request doesn't mean they aren't dedicated to equity. It means their self-care is more important than your desire for their input.
Provide sufficient time and resources for DEI work. Take other things off the employee's task list, if need be. But here's a big red flag: Don't remove other assignments that are career-advancing. Too often, women and people of color don't get the "stretch assignments" that lead to promotions. DEI work should be a boost to professional growth and not something that keeps people from additional plum opportunities. 
Pay attention. Work isn't invisible when our bosses know what we're doing, what it takes to do it, and support our efforts. And when they personally pitch in, it becomes their work, too.
Recognize and reward DEI work. Build it into evaluation and compensation structures. Move it from "thanks for volunteering" to "here's the value you add." 
And how about this: If you ask a multi-lingual employee to "do you a favor" by providing translation services for a story, program, or project — give that person a credit or byline. (Hat tip to Ryan Benk, senior producer and editor at WAMU, who shared the idea with me. I now call it the "Benk Rule.")
If you really want to build an inclusive workplace and better journalism, put an end to "Invisible work."
If you'd like to learn more about invisible work, inclusive leadership, and allyship, join me tomorrow (Tuesday, March 1) at 1 p.m. ET for a free Power Shift Project webinar, "Do You Qualify as an Ally?" I cover ten important things to know and do when you aspire to be a trusted force for good.
Tags: Leadership