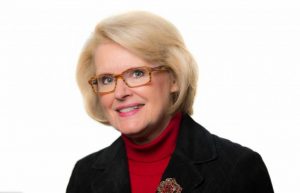 Whether an organization is big or small, people often complain about communication from above. They're less concerned with whether their leaders are gifted writers or orators (it's a lovely bonus, but not mandatory) than whether they get the information they need when they need it.
In worst case scenarios, managers hoard information as a form of control. But more commonly, it's a sin of omission. They don't have a plan or a strategy for information sharing. Inevitably, someone is missed or feels messed with by the process.
If you want to get better at communication, especially for important decisions, projects, or changes — here's a simple hack for you: Adopt an FAQ mindset. 
With an FAQ mindset, you and your fellow managers are anticipating key questions from the very moment you start working on a plan or making a decision.
With an FAQ mindset, you're automatically asking yourselves:
How do we describe our goal in a sentence or two?
Who are all the stakeholders who will be affected? How will we answer "What does it mean to me?"
Who are the key stakeholders? Do they need to be involved in the process or informed earlier than others?
What matters most to those affected by this? How will we address that?
Who might be the most critical? How will we anticipate their concerns and have a response ready?
What are the next steps? What comes next and when?
Is there a Plan B?
When you go over that list, you're prepared to list the questions your team members are likely to ask you, and you'll have your answers prepared.
With an FAQ mindset, you're thinking expansively and inclusively right from the start. It helps you make better decisions and communicate them more effectively.
Any questions?
Tags: Leadership