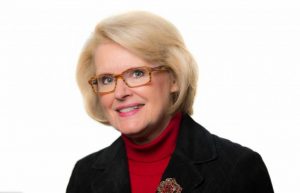 The "Great Resignation" is real. According to the U.S. Bureau of Labor Statistics, nearly 4 million workers quit their jobs in June of this year, a big jump over 2020. People who were hunkered down during the pandemic, reluctant to switch jobs as the world was in disarray, are making changes in their lives.
Journalists — maybe your team members — are among those who want to work differently, or elsewhere, or not at all.
People who weren't even unhappy in their jobs reassessed their priorities during the pandemic.
That's what new habits and structures, grief or loss, and time for reflection and learning can do to us.
So, you may lose good people in the days ahead. Do everything you can to ensure they have fully thought things through. Listen if they have suggestions for making the workplace better for them and others. Change and adapt what you can, and be honest about what you're powerless to fix.
And be good to them if they depart.
There are managers who take personal offense when people leave. They treat it as disloyalty. They fear it reflects poorly on them. They see the rescheduling, reshuffling, and recruiting that follows a departure as a hard slog that they'd prefer not to tackle and resent those who cause that work.
Don't be that manager.
It's unkind and unwise.
Anyone who has left a job remembers how they were treated when they told their managers they intend to move on. They tell the stories, for better and for worse. Be the good one.
As we know, in journalism, our paths are likely to cross again in the future. The person who left may return. They may serve as a referral for others.
They may even become your boss some day.
So say goodbye with grace — and stay connected.
Tags: Leadership