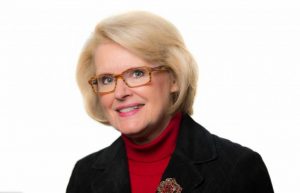 When leaders tell me about a high-performing employee or a boss they admire, I often respond with a question: "Have you told that person what you just told me?"
Often, the response is, "You know, I really should do that."
For whatever reason — they're busy, they assume good people know they're good, or they don't want to look patronizing to staff or sycophantic to their bosses — managers neglect to express their appreciation and praise.
Don't make that mistake. If you think well of someone's work, work ethic, collaboration, creativity — whatever it is you sincerely believe — just say it.
Managers often forget that they have the power to make someone's day, in big and small ways.
When you give someone a stretch assignment because you believe they can do it, don't forget to make it crystal clear. "I believe in you" can carry people through the fear of failure that accompanies a big new project.
When a staffer asks you to write a recommendation letter for their participation in a program that matters to them, use it as an opportunity to tell the story about why they're valuable to your team. I can't tell you the number of times I've had workshop or seminar participants tell me their bosses told them, "Just write the recommendation letter for me and I'll sign it." Don't be that boss.
When a new hire is leaving a good team to join yours, don't just think about their first day with you. Think about their last day elsewhere. Consider reaching out at that moment.

True story: The morning of the day I wrapped up 25 years at my TV station to join the Poynter Institute, my home phone rang. It was Poynter's President Jim Naughton. "I know this is going to be a tough day for you, Jill." He went on to tell me that on his last day of work at his beloved Philadelphia Inquirer, he showed up in a dinosaur costume. Jim said it was his way of joking about himself as a guy with ancient journalism standards. Then he added, "And under a costume like that, no one can see you cry."

When a new boss calls with a heart-to-heart message like that, a new employee can't help but know they've made a good career move. You may not be as creative as the late Jim Naughton, but you can be as empathetic.

Working at a distance from each other, as so many of us are, can make it more difficult for managers to make someone's day. We don't have the serendipitous connections we enjoyed under the same roof. We're more scheduled in our meetings, more concerned about interrupting others with an out-of-the-blue request to talk.
It's all the more reason why leaders need to remember that there's rarely a bad time to share a good message. If you think it, say it.
Find the moment. You're the boss. You have the power.
Go ahead. Make someone's day.
Tags: Leadership