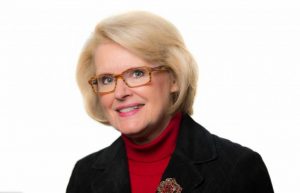 To lead is to take the long view while never losing sight of today. You build systems and hire good people to ensure the daily efforts run as smoothly and successfully as possible. You check in to make sure that we're doing well in the moment — but at the same time, you are looking ahead and looking around corners. It's your responsibility to consider:
What's next?
What are we missing?
What might change?
What should change?
That's why I'm asking you to think one year ahead. Imagine it is December 2021. If all goes well, things will be significantly different from today. Our country will have made some tentative, careful steps toward a life that resembles our pre-pandemic world.
It won't be the same, but things are likely to be better than right now, and far better than the dark winter that's been predicted. We may be living with less fear and fewer restrictions.
Here's what I hope leaders keep in mind as things get better: We will have a lot of catching up to do. Every one of us, each in our own way.
As a leader, you need to fold this into all of your decisions. People need to catch up on what they've lost during the pandemic.
Parents need to help their children catch up with educational and social experiences they missed.
Families need to catch up on lost time with loved ones whose well-being they protected by keeping their distance.
People need to catch up on trips they had to cancel, weddings that were postponed, even communal grieving that couldn't happen and remains undone.
People need to catch up on work friendships that didn't wither away but may have wilted a bit for lack of daily in-person connections and serendipitous huddles.

Staffers hired during the pandemic need to catch up the sights, smells and layout of the brick and mortar workplace — and what their colleagues look like from head to toe, not just as the camera sees them, from the waist up.
Employees need to catch up on training that was put on hold, conferences they skipped, and conversations with you about their current and future role in your evolving operation.
You very likely need to catch up on most of these things, too. You've been carrying a very heavy load, personally and professionally.
I don't want this list to add to your burden. I want it to help you organize good minds around helping people truly catch up. You can't do it alone. You need assistance from deputies and your HR department to ensure that you know the "catch up" profile of each of your people and your ability to help. The help may come in work schedules, job sculpting, vacation arrangements, return-to-office rituals, re-onboarding, budgeting, training, and old fashioned, non-digital face time with you, the boss.
Here's a way to keep all this front of mind: Every time you report a story about the progress of COVID-19 vaccines and their promise, let it be your reminder.
We have SO much catching up to do. And you can lead the way.
Tags: Leadership