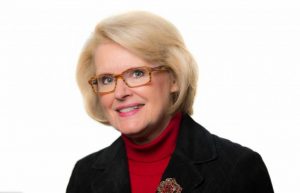 I've been asked by managers to help them find the way to become an inspiring leader. Those who ask are usually concerned that they lack charisma or oratorical skills.
You don't necessarily need either to inspire others. They can help, but are not what's at the core of inspiration.
Here's the secret: It's love.
Think of an experience or observation that inspired you — made you feel uplifted, energized, eager to do better or be better. At the core of it was something you love:
Nature
Family
Country
Justice
Music
Sports
Faith
Courage
Service
Love itself
Whatever it is that you love is the essence of the inspiration.
A leader discovers what others love and builds upon that foundation. It's often in the form of stories about overcoming adversity, imagining a future, righting a wrong, going the extra mile, finding strength, discovering what others have missed, elevating the underdog, seeing belief rewarded, or taking a stand in the face of long odds or tough opposition.
To be able to tell the right story for the right person, you have to ascertain the love it should reflect. To acquire that knowledge you must understand your staff as people, not just producers.
Here's a tip: Ask your colleagues about news stories that have inspired them — and why. You will learn volumes about them in the process.
Here are some recent stories that did it for me.

When you review those stories, you'll see that love of family, care for the vulnerable, social justice, unsung heroes and tenacious journalism are touchstones for me.
If you're my manager, I've just given you a road map on how to inspire me as you provide feedback, coaching, and your vision of success.
Find those road maps for your team.
Remember, leaders, you have the power to inspire, if you choose to use it.
Tags: Leadership