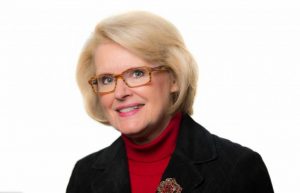 You're busy working on election coverage, so I'll keep this brief.
Knowing what others need is the secret to great teamwork during big stories and breaking news. That's why we:
Communicate with clarity and speed.
Stay focused on what matters.
Double check our work, our gear, and our assumptions.
Set aside petty differences in service of the story.
Remember the value of calm in the storm.
Make our default setting "How can I help?"
In the first big leadership seminar I led after 9/11, when the experience was still fresh in peoples' minds and hearts, one news manager had a question for all of us. Why is it that newsroom staffs come together so well in moments like that? How can we achieve that level of cooperation and care the rest of the time?

Big stories bring out the best in us. Great leaders teach us why it matters — and make sure "the best in us" becomes a way of life.
Now get back to your election duties. I'll be reading, watching, listening — and cheering for you.
Tags: Leadership