How many times can you say "thank you" or "good work" during Zoom calls with your staff before these two terms become stale and meaningless?
That's a question in the minds of many leaders already facing enormous challenges in leading their newsrooms during a COVID-19 pandemic, a reinvigorated social rights movement, and the most acute economic crisis in decades.
Yes, everybody is feeling anxious and facing an uncertain immediate future, but leading your newsroom means too that you need to keep your staff safe, engaged and motivated.
And since most newsrooms have been working remotely for the last six months, many traditions and rituals for celebrating wins and recognizing good work have been interrupted.
You cannot walk to a reporter's desk to chat for a minute about a great story (How did you find that source?) or leave a hand-written note at the photographer's desk complimenting them for authoring a moving photo essay.
Nor do we have the chance to share a piece of cake to celebrate awards, anniversaries, milestones, or just great journalism.
Donuts, anyone? Not these days.

You shouldn't stop uttering a sincere "thank you" to colleagues for their efforts, especially when it is genuine and deserving, but it is also time for new ways to show appreciation.
I, too, have struggled lately with delivering effective praise. I contacted several colleagues to see how they are dealing with this issue. What are you doing differently in these post-quarantine days? What's working? I asked.
Here are a few ideas.
Communal Zoom shoutouts
Robyn Tomlin, President & Editor at The (Raleigh) News & Observer in North Carolina, said that this very issue has been on her mind lately and she actively looks for new ideas on ways to help her staff feel connected and get the appreciation they deserve.
One tactic, she says, is to include a "shoutout" item on the Zoom news meeting every morning. After months of doing it herself, she opened it up for others to mention something praise-worthy. The lesson here, she said, is that for praise to be genuine, you as the leader need to create the conditions to make it a communal experience.
"We heard a waterfall of thank yous and praise from one colleague to another. It's really a terrific way to start the day, so we've kept that going," she said. "In some ways, it's even more meaningful for these shoutouts to come from anyone and everyone rather than just the editors."
Tomlin, who is based in Charlotte, also oversees nine other McClatchy newsrooms and 11 daily titles in four Southeastern states.
Gift cards
Those special celebratory moments are what help our newsrooms feel somewhat connected in the absence of physical interactions. They also play a role in nurturing healthy work relationships and maintaining focus on common goals.
Alison Gerber, editor of the Chattanooga (Tenn.) Times Free Press said that in the absence of in-newsroom celebrations, she started giving out gift cards to people who have done good work, one small way to maintain morale.
"I mailed the gift cards with a personalized note. We got the gift cards from locally-owned restaurants since they are struggling, and I figured even though dining at a restaurant isn't really a thing these days, the gift cards could be used for takeout," she said.
Gerber also started a weekly newsroom email — Newsroom News — in which she calls out good work.
Whether it is through email or other channels, praising good work should be part of the daily diet in a healthy workplace.
#GoodVibes and #Compliments
Many newsrooms are leveraging Slack — the internal communication platform— to work as an internal newsletter, give shoutouts and kudos. The Dallas Morning News newsroom created a channel (#goodvibes) in which journalists share photos of successfully baked homemade bread, people walking their dogs in the park, among other gentle life events during the pandemic.
Tomlin said that at her newsroom she and other leaders send "thank yous and shoutouts" through their (#everyone) Slack channel. Leaders at WBEZ, the public radio station in Chicago, started a new Slack channel (#compliments) that is being used by the entire staff to give shoutouts to people throughout the news organization.
"It's an easy way to give stars, hearts, high-fives that's not driven by the leadership team," said WBEZ managing editor Tracy Brown.
Thumbs up and heart emoticons are nice — albeit somewhat impersonal — and that's why rethinking celebrations remains a challenge.
But if there's a will, there's a way. Make that a 'social distancing' and mask-wearing way.
Brown mentions that on a recent occasion, dozens of staff members from her newsroom (all wearing masks) circled a retiring editor's home on a rainy Friday afternoon to give her the slow, farewell clap.
"We then gathered at a small park across the street and had individually wrapped tamales and enjoyed cold treats from an ice cream truck. That effort was completely organized by the staff, but the company agreed to pick up the tab," she added.
Brown also said that she invests a few hours of her weekends sending out notes to reporters and editors to "recognize specific work beyond just saying 'good job.'"
'Just checking in'
For all the impediments to socialize and reassure the staff, food is still a popular unifier.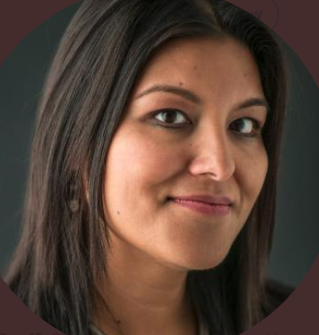 "I believe in the power of meals," said S. Mitra Kalita, senior vice president for News, Opinion and Programming for CNN Digital. "So throughout the pandemic, I send random dinners to team members. I've had colleagues with COVID and have sent some soup baskets in the mail."
Kalita tells of a colleague with four boys who just moved, so she sent pizza for dinner one night. She's sent candles and plants to members of her newsroom too.
But when sharing food is not an option, a random phone call can go a long way, Kalita said.
"If I am out walking my dog, I might look at my phone contacts and ask, 'Who have I not heard from or reached out to in a while?' And I just dial and start the conversation with a (hopefully) disarming, 'I have no agenda. Just checking in.'
"I worry about single folks feeling isolated."
Several leaders said that an effective antidote against isolation is frequent communication, and not just transactional calls (is the story ready yet?) despite the Zoom exhaustion that many are feeling.
The power of pizza
"I'm erring on the side of over-communication," said Peter Bhatia, Editor and Vice President of the Detroit Free Press. He said that he ramped up several meetings in recent weeks to explain to his staff progress on several newsroom initiatives including diversity.
"I also had an in-person socially distanced meeting with my senior leaders a few weeks ago on a lovely summer day in a park."
And since many newsrooms will not get back to work out of their office anytime soon, Bhatia already has a plan for election night.
"My biggest idea: Send every staff member a pizza that night."
Tags: Leadership