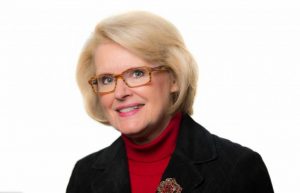 They're called mid-level managers, but they are so much more. On any given day, they are:
The translators of upper level management's messages
The first line of feedback to employees who crave it
The wizards of workarounds when plans or tools fail
The mediators of conflicts
The protectors of quality
The hiring scouts
The supply clerks
The cheerleaders
In these days of stretched resources, mid-level managers may also serve as player-coaches.
Of necessity, they jump in to do staff work, covering absences or relieving overburdened teams. Whenever that happens, they're very likely to shift their administrative work to the off-hours when they should be decompressing. Chances are, their teams never see that part of their workday.
Mid-level managers don't run the organization. They don't have the final say on the biggest decisions. Nevertheless, they can be the reason people go the extra mile or can't wait to jump ship. That's how much influence they have on the everyday experiences of employees.
If they're smart and engaged, candid and empathetic, they earn trust and loyalty. If they're distant and demanding, unaware or uninterested in the hopes, dreams or challenges of their team members, they're morale-killers.

That's why it's important to send some love to the best of the bunch. At a time when every journalist is straining to keep up with a news cycle on steroids, mid-level managers are minding the workflow and those immersed in it. They're keeping the quality high, the staff safe and sane, and the public served.
They're probably too busy to stop and read this column.
Forward it to them anyway, with a "THIS IS YOU" in the subject line and a personal word of thanks.
Trust me, it will matter to them more than you know.
Click here to read Jill's previous posts. Click here to subscribe to The Latest.
Tags: Leadership