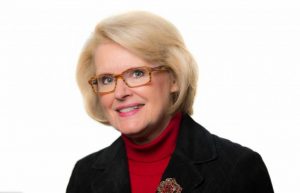 The last time I led a "Do You Qualify as an Ally" webinar for the Freedom Forum's Power Shift Project seems like a lifetime ago.
It was before COVID-19.
Before Ahmaud Arbery and Breonna Taylor and George Floyd.
Before demonstrations across the country.
It was February of this year.
So much has happened, yet so much remains the same. Harassment, while not in the headlines, still harms women, in person and online. Discrimination, with which harassment is inextricably intertwined, is now in the white hot spotlight, showing us:
So-called "essential" workers, often underpaid while overexposed to a life-threatening virus.
Black Americans losing their lives to white killers, leading to nationwide expressions of rage against systemic racism.
We've also seen aspiring allies step forward, people who want to take a stand against social injustice. They want to serve as trusted forces for good. But, as I've written before, just as you are not a leader unless people choose to follow you, you're not an ally unless others believe that you qualify.
One of the essential steps to that distinction is to listen and learn — but never to expect that a colleague is obligated to teach you. Don't assume that those who have been underrepresented, undervalued, and perhaps exhausted from years of trying to enlighten the unwilling, are eager to take you on as a pro bono project. To teach about discrimination from learned experience is to relive it. Are you worth it to that instructor?
You may be, based on your evidence of good faith.
Chatting up co-workers is entry-level stuff. What are you doing that requires real effort on your part? For example, what are you reading, watching, listening to?

If you'd like recommendations, here's some help. At the latest Power Shift Summit in January, we focused on "The Power of Allies" — and we asked the diverse and dedicated attendees to recommend books, podcasts, and documentaries, with a word about why they endorsed them.
We've curated that list, which you can see at the Power Shift Book Club site. You're also welcome to suggest additional materials, too. There's also this good reading list from Ibram X. Kendi, author of "How to Be an Antiracist."
Meanwhile, I have work to do. I'm updating the "Do You Qualify as an Ally?" webinar, which we'll share June 15, to incorporate the world-changing events we've experienced together in a matter of mere months — and focus on action.
As always, aspiring allies are welcome.
Tags: Leadership