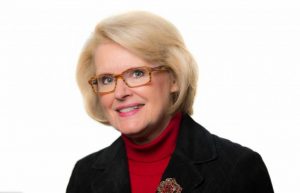 We gathered eight reporters to talk about how they took a Solutions Journalism approach to their COVID-19 stories. During our Power Shift "Taking Care of Journalists and Journalism" webinar, they explained how to dig deeper for systemic answers to problems like nursing shortages, lack of internet access, racial disparities in health care, and getting help to people who are isolated (video below).
It was a great "how I did it" conversation.
But here's what stays with me: Without any prompting, they talked about the "why" behind their reporting – the values that drive them.
One mentioned how she discovered, early in her career, that she wanted to be more than just the first reporter to get the names of victims after a fatal accident. Another mentioned how privileged his 10-year-old was to have a laptop, when so many people lack basics. Another described how important it is for him to cover stories in the community where he grew up. Another reflected on how he doesn't want to be a national journalist who pays a short-term visit to a city and focuses only on the most outrageous or provocative things he sees.
I realized that what I was hearing was good old fashioned shop talk; the conversations journalists share face-to-face in break rooms, at after-work gatherings, in conferences and workshops – none of which are accessible today.
Shop talk lets us compare notes, let off steam, congratulate each other on wins of all sizes, reveal what we love about our jobs and what gets us down, dissect our own work and that of others – and remind ourselves what journalism means to us. It's professional – but very personal, too, and that's what makes it so valuable.
Shop talk is our vitamin.
I can't help but wonder if we're losing its benefits as so many teammates now work from their homes.
Zoom happy hours, Facebook groups and webinars help, no doubt. They're the best we can do for now. But let's make them better. Let's leave space for those "why I do this work" moments. The personal insights. The "real me" revelations. Not forced – but not avoided.
Let's keep reaching out to each other – one-to-one or in small groups – whatever works best for each person. Let's ensure that as we do the important and stressful work of chronicling the history of a pandemic, social distancing doesn't silence the simple conversations that sustain us.
Tags: Leadership