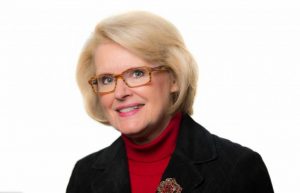 I had a Zoom huddle with broadcast and digital news managers of the TEGNA stations group this week. This was an open forum for all who wanted to offer ideas, ask questions, and share status reports about leading during pandemic times. The company offered it for both the learning and the camaraderie. Attendance was voluntary.
One hundred managers showed up. One hundred — all of whom are leading their remote news teams from home. Their apartments and houses have become the nerve centers for newscasts and websites.
They're making it work, but it's demanding. And they're struggling with an uncomfortable reality: They now feel tethered to their desks.
It's more than a feeling. Consider this: Their desks are where they now lead and attend meetings, review rundowns, create schedules, write memos, manage budgets, monitor news developments, post to social media, edit stories, provide feedback, review their product, conduct research, interview job candidates and manage relationships with the public, vendors and colleagues.
If they were at their TV stations, they'd be at their desks a fraction of the time. The rest would be spent walking the newsroom to visit with staff, sitting at news meeting tables and in conference rooms, visiting colleagues' offices, connecting in break rooms, and even taking people out to lunch. (What a concept.)
They know they need breaks, but they're reluctant to step away. They fear letting people down, or missing important information, or setting a bad example by their absence.
And they know it's not healthy. So we talked about solutions, because they need to get up, move around, stretch, clear their heads, get fresh air, school their kids, walk their dogs and have a meal away from their keyboards.
Here are some remedies:
Start with the assumption that you deserve to take breaks. Stop feeling guilty about it. Your boss and your company truly don't want you to risk your physical or mental well-being.
Revisit your priorities. What are tasks that only you should do? What are some that you've hung on to out of habit – or even preference – that really could be done by others?
Develop an "away" communication strategy that lets people know you've left your desk but are reachable for urgent issues. (And define what rises to the level of "urgent.")
Block off time on your calendar that is just for you and is protected from hijacking.
And this is really important: know the value of giving others permission to take timeouts – to say it out loud (and repeat it) so the overly-doubtful or dutiful know it with certainty.
One of the managers in our huddle talked about how grateful he was to have a boss who encouraged him to take regular breaks. When he goes for a walk outside during the day, he never has to second-guess whether he's being seen as a slacker. He's actually following orders.
So consider this a mandate: break the tether. Starting today, heed the time-honored advice of my personal leadership guru, the hardest working man in show business, the Godfather of Soul himself:
Happy Friday, everyone.
Tags: Leadership