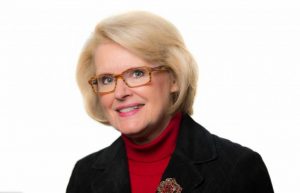 I like Zoom well enough. And wow, have I been using it.
In the last two weeks, it's been my platform for teaching six Loyola Chicago classes, moderating a Power Shift Project webinar, taking part in an advisory board meeting, delivering leadership pep talks for a TV station's town hall meetings, and leading three training sessions for the Online News Association and a workshop for Stanford's John S. Knight Journalism Fellows as they glide toward the end of their term.
A few of those sessions normally would have been done from a distance. Others were adaptive — the "Hey, this is the best we can do in these times" variety for those dealing with so much disruption.
On-campus classes were shifted suddenly to online. TV stations, with all their complex moving parts, switched to largely home-based workforces. ONA mobilized online Community Circles in response to a member survey that revealed a hunger for connection and collaboration amid today's chaos.
The Knight Fellows program had to abandon Stanford's campus — and modify my annual in-person visit. It's traditionally a retreat day of conversation, introspection and planning for the future.
As I took part in each of these now-Zoom gatherings, I looked for lessons to share. What works best? What do people need?
Here are some tips:
Let the meeting's purpose guide you — and be prepared. The ONA sessions gathered volunteers who didn't know each other but were getting a briefing on hosting one of many Community Circle meetings. We were clear from the top that we respected their expertise, would keep things brief to respect their time and that ONA had Slack channels, spreadsheets and Google docs all set for them to use as tools. It makes a huge difference when volunteers are treated with respect and provided resources they deserve.
Use purposeful visuals and audio to enhance key points. Learn to replicate what you'd do in an in-person presentation, with just enough support visuals to inform but not cause torture-by-PowerPoint. For some classes, I used a highly produced PowerPoint with interactive moments as ideas unfolded. For others, I was mostly on camera, but toured the group through online resources, including videos, all of which I pre-set with tabs before the classes, to easily call them up while screen sharing.
Know when to set the table for fun. For the town hall, the TV station manager invited his employees to dress in their favorite team colors, but made it optional. Most suited up. Some added team backgrounds, too. His goal was to make a personal connection, even while doing serious business.
Agree about your on-camera/off-camera protocol. If you believe everyone should be on camera, let people know. But if you're in charge, please also tell them it's okay to get up and stretch, hug a child, greet a partner, pat the dog, eat a bagel, or briefly switch off the camera for any personal needs they prefer not to broadcast. Know your people well enough to give an off-camera option to those who work better — and don't impede the team — in that mode.
Build in breaks for longer sessions. It broke my heart to condense a traditional daylong retreat to a two-and-a-half-hour Zoom session for the Knight Fellows. Fellowship director Dawn Garcia and I looked back at past programs and selected two activities that were both meaningful and adaptable. Knowing the Fellows would spend a lot of time tethered to a camera, we built in a break. Before it, we previewed the next session and gave them an exact time for the re-start. We played music during intermission as an audio cue. When the music stopped — we all regrouped. When we ended, each person left with a plan for "next steps."
Make good use of the chat box. For the Power Shift webinars with top leaders in journalism, we gather links in advance to sites and info we know our guest presenters are likely to reference. We post in the chat box they speak. The audience also crowdsources links in real time, along with their questions and comments.

During other group meetings, chat boxes work well for those who prefer to type rather than talk, don't want to interrupt a speaker, or just want to be helpful. It's also a place for side conversations among participants — but when you do that, make certain to double-check that your message setting is private, lest you broadcast your secrets or snark to the group.
Make the best possible memory of your meeting. Screen shots taken in progress inevitably catch eyes closed, mouths agape, or resting scrunch faces. Invite people to smile before or after the session — and snap away!
Finally, don't be a vampire in the video conference. I've shared this short video on social media, but in case you missed it, here's my quick demo on how to use window and supplemental light to put your best face forward.
Better still, my friend Damon Kiesow, the Knight Chair in Digital Editing and Producing at Mizzou, just put together this great buyer's guide for video conferencing with style.
Tags: Leadership