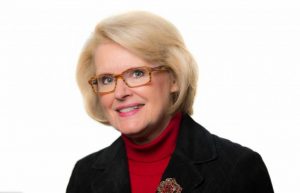 There's a real hunger for tips, solutions and tribal connections among journalists right now. Why else would hundreds of them, busy as they are, take part in the Power Shift Project's first "COVID-19: Taking Care of Journalists and Journalism" webinar this week? Sixteen top leaders from all platforms shared practical advice and fielded questions. 
We recorded the webinar, captured all the resources people shared, and produced a summary report . The tips fall under these topic areas:
Give People the Support They Need
Recognize Signs of Illness, Burnout and Trauma
Pick Up the Phone and Connect
Newsroom Leaders Need Support, Too
Keep Interns in the Loop
Be Flexible About Schedules and Time Off
Manage Your Work-from-Home Life
Remove Obstacles for Your Team
The topics may look general; the angels are in the details of HOW to do these things well. So read the report's examples, insights and caveats — so you do the right thing, the right way. That's what management is really about: matching your actions to the moment and to the good people you're caring for and helping succeed.
Have questions? Ask away.
Tags: Leadership