Self-care is as much about learning as it is about practicing. Help our journalism community by sharing how you are getting through this challenging time.
Here are our best strategies for taking care of yourselves during the coronavirus outbreak. We'll be updating our advice daily.
---
Bobby Blanchard, assistant director of audience at the Texas Tribune, shared how he's taking care of himself during the pandemic:
"I don't think I've done a very good job with this, but I'll share the little advice I have: I try to go easy on myself. I let myself enjoy my guilty little pleasures (video games, a book in the hammock, my YouTube subscriptions). When I am not working, I do whatever it is that my gut wants to do — and nothing else. I take Slack, Gmail and sometimes Twitter off my phone on days off. People talk a lot about the Golden Rule — treat others as you would treat yourself — but the inverse needs to be true, too. So I try to be as kind and empathetic to myself as I would be to a best friend. I would never say to a friend, "wow you sucked at your job this week" — so it is unacceptable for me to speak to myself that way. I don't always meet my own standard — imposter syndrome is a fickle beast — but I try. I always try. And right now — especially right now — I forgive myself for not being able to do more than try."
Read Blanchard's top tips on audience engagement.

---
Snap out of the mid-week malaise with the Giant Panda Cam. Earlier today the Smithsonian's National Zoo & Conservation Biology Institute offered a chance to spend time with Xiao Qi Ji at a livestream event from inside the David M. Rubenstein Family Giant Panda Habitat. ICYMI, watch here:
---
Washington Post media writer Margaret Sullivan asked her Twitter followers this week, "What are the three things that have kept you sane?" Many journalists responded, and their answers fell into the same general categories as her own: exercise, getting outside, and family or friends. There were also many who mentioned: pets, crossword puzzles, reading, cooking, and comfort TV. What's keeping you sane?
---
Need a break from the news? Here are five ways to take care of yourself right now.
---
Apoorva Mandavilli, a science and global health reporter at The New York Times, shared how she's taking care of herself during the pandemic:
"Now when I take days off, I actually try not to do work at all, whereas earlier, I worked every weekend. I am also reading books again (hallelujah!), watching TV that isn't just comfort viewing of old favorites, and I still regularly work on the day's crossword, Spelling Bee and Vertex. And, miracle of miracles, I've come up with, and am mostly sticking to, an exercise routine."
Read Mandavilli's three tips for covering health when you usually don't and the lessons she learned for 2021 coverage.
---
Steven Johnson, audience editor at the Washington Post, shared how he's taking care of himself during the pandemic:
"It helped a lot that my biggest reporting project was learning how to take care of myself! Early in the pandemic people talked a lot about the importance of routines, so I asked psychologists why and how to make them. The end product, What Day Is It? [wapo.st], was sort of like therapy in public, and it was most rewarding when readers said it helped them too. So yeah: routines, and not being afraid to switch quarantine obsessions (yes, chess [twitter.com])."
Read more about Johnson's reporting project, and share how you are taking care of yourself — we'd love to publish your responses.
---
The end of the year is in sight. A COVID-19 vaccine is on the horizon. We're all ready for a fresh start (and change of scenery).
So how are you staying motivated to finish the year strong? Mental fatigue and burnout are common feelings during the pandemic, which is depleting energy at work and at home. If those feelings are familiar, you are not alone.
The World Health Organization classifies burnout as "a syndrome conceptualized as resulting from chronic workplace stress that has not been successfully managed." It is characterized by three dimensions: feeling depletion or exhausted; feeling negative or cynical about your work; and decreased effectiveness.
A few tips to help prevent burnout include:
---
The end of this year is in sight, and while we all are looking forward to putting 2020 behind us – some things are worth looking back at.
There's a reason we look forward to Spotify's Year In Review playlists and news organizations' Top 10 news event lists each year. Looking back can trigger a sense of positive nostalgia while connecting us to others. It also can help us take inventory of what's working, even amid a global pandemic. So why not spend some time at the end of the year looking back before you start making your 2021 resolutions?
Here are some personal Top 10 in 2020 lists to consider making:
Memes you shared
Songs you loved (or, conversely, didn't)
People you stayed in touch with
Zoom memories
Stories you reported
Recipes or crafts you tried
Books you read
Memories with your kids
Fitness personal bests you achieved
Habits you formed
---
Wiped out after work? Even not-so-stressful days at the screen can feel exhausting during the pandemic, with good reason. Studies show that mental fatigue from repetitive tasks can affect one's physical endurance.
---
It's starting to get chilly, making porch or park visits with friends and family a little trickier to navigate – especially when staying connected to loved ones is one way to manage ongoing stress. With COVID-19 cases increasing across the country, here are some ways to plan ahead for outdoor, socially distant visits:
Stock up on inexpensive blankets and throws for guests to use. Wash after each visit.
If you have the space to use it safely, a small fire pit or portable heater can warm up in-person visits. Just avoid huddling, and be sure to have your fire extinguisher nearby.
If those aren't functional for your needs, try having a basket of hand-warmers on, well, hand.
Encourage your guest to wear layers of warm clothing, and serve hot drinks (if anything).
Keep visits short, and know when to call it quits. Shivering is a signal to say goodbye and head indoors.
---
Tomorrow is #GivingTuesday, a worldwide celebration of kindness and generosity.
Research indicates that helping others is good for you. Charitable donations can spark the release of the "Happiness Trifecta" — dopamine, serotonin and oxytocin. It can also help reduce stress and lower blood pressure.
Here are six journalism-inspired ways to feel the "helper's high" on #GivingTuesday and beyond.
Subscribe to a local newspaper or magazine.
Find a news organization to support via NewsMatch.
The next time you hit a paywall, pay for the content or daylong access to a site.
Join a journalism organization that supports your interests, or renew your membership dues.
Share your time and skills with a journalism student. Contact us to find out how.
If you have learned from this newsletter or Institute programs, support our work with a donation today.
---
The fear of missing out: We've all experienced it.
This all-encompassing feeling that we're not living our best lives can be especially overwhelming during the pandemic. With the warnings from health experts to avoid holiday gatherings, this year Thanksgiving can seem isolating.
But the good news is that there are ways to overcome the stress from FOMO:
And if you — like many of us around the world — will be spending the holidays alone, here are some suggestions to make it special.
---
Credit card rewards may be the furthest thing from your mind post-election during a global pandemic. They could, however, be one way to stretch your holiday budget, given that many of us won't use our points or miles for travel as COVID-19 cases surge throughout the U.S.
Check your credit card rewards today. Some credit card companies have modified how points or miles can be used, extended expiration dates, or have partnered to allow their use with online retailers during the COVID-19 pandemic.
Consider converting points to cash or universal gift cards, which you can use for bills or gifts.
Some companies have partnered with online retailers, like Amazon, or dining and grocery delivery services to convert points to services you are likely to use while spending more time at home.
Consider applying the cash conversion of points to your current credit card bill.
Travel remains a viable option for some; check to see whether your provider has offered additional incentives.
Financial wellness is an important part of self-care; now is also a good time to review your credit cards' annual fees and, if needed, request credit extensions or new payment dates based on your needs.
---
Need a quick method to combat stress on a deadline? Try taking three deep breaths.
When we're stressed out, our "fight or flight" mechanism kicks in, which triggers a release of hormones such as adrenaline and cortisol. You may start to notice a quickening pulse, shallow breathing, trembling or dilated pupils. And while this can help in certain situations, a constant state of stress is harmful to your health.
So if our brains signal this physical response, how do we shut it down?
Enter deep breathing.
Slow, deep breaths can have a calming effect on the amygdala, the part of the brain that controls the body's emergency response system. By taking multiple long, rhythmic breaths, you can kickstart the parasympathetic nervous system, also known as the "rest response."
Next time you need a reset, try breathing as deeply as you can three times in a row.
---
TGIF — even if it is Friday the 13th. In 2020.
This year, more than any other, creating habits to end the work day has been essential in separating personal and professional time as you work from home. But how are people keeping the work week from blurring into the weekend?
Creating transition time between work and your personal life contributes to being more mentally present in both. Here are some end-of-the-work week rituals that can help you build a buffer.
Park downhill: Create a list of outstanding tasks from the week to set you up for a strong start Monday (and avoid falling into the "Sunday anxiety" trap).
Reduce work signals: Sign out of your work email on your desktop and on your mobile devices until Monday, and put away papers, supplies, or other visual work cues.
Get some fresh air, literally: Before you go from a Zoom meeting to a Zoom happy hour, head outdoors for a 20-minute walk. The change in sounds, smells and temperature can be strong signals that the work week is complete.
Have standing Friday plans with friends or family. Whether a 1:1 FaceTime chat (maybe even on your walk), a group virtual hangout, or some video gameplay, having standing plans on Friday can force you to break away from the work week.
Do your laundry. We know, we know — that doesn't sound fun. But once you go through the steps of leaving your workstation and focusing your attention on a productive chore, it can be less easy to return to work that takes more thought.
Tune out the week: Create a playlist just for Friday afternoons, and listen to it starting an hour before you end the day. Music is a powerful cue for mental wellbeing.
What rituals do you have to signal the end of the work day or week? Share them at [email protected].
---
The holiday season is almost here, which has many of us wondering if we can safely celebrate with family and friends.
Experts continue to warn that in-person gatherings contribute to the virus' spread. And the CDC recommends keeping the festivities virtual or within your own household.
But if your plans do include expanding beyond your "pod," here are a few ways to minimize risk:
Have an honest conversation with potential guests on what preventative measures — mask-wearing, physical distancing, handwashing — everyone is taking leading up to the event. Do this as soon as possible to determine whether it makes sense to meet in person.
Be candid about what you are comfortable with and don't take it personally if others disagree. Here are tips for when your practices don't align. (Remember that it is better to be overly cautious and avoid the gathering altogether than go beyond your comfort level.)
Understand the level of infection rates in the area where you plan to celebrate. If cases are peaking in your location, consider a virtual party instead.
Ask everyone to get a COVID test (and quarantine) before the visit. If they refuse, politely explain that it is a requirement to join.
If you are hosting out-of-town guests, remember to discuss the risks of exposure during travel. Here are suggestions for having overnight guests in your home.
Determine what rules to set during the gathering in advance. Will everyone wear masks? Do you live in a climate that allows for outdoor dining? If you can't be outside, will the windows be open? How long will you be together inside?
Familiarize yourself — and others — on how to safely prepare food, especially during a pandemic. Or suggest that guests bring their own food and drink.
The CDC also recommends that the following individuals avoid in-person gatherings:
---
When the pandemic hit, advertising art director Laura Woodside saw an opportunity to try something new outside of the work day. In addition to launching a custom T-shirt business with her husband, she now uses her creative arts background to freelance.
We reached out to Woodside to find out how she balances a full-time position at Southlake Style Magazine with multiple side projects, and her advice for other journalists who wish to explore a side hustle.
You handle working full time and several side jobs. Tell us a little about what you do in your work.
Woodside: In my full-time "day job" I am an advertising art director for a local, community magazine in Southlake, Texas. My husband and I also started a custom T-shirt business when the pandemic hit, knowing that was something we could do ourselves and do in our home. I also run a part-time freelance business myself doing web design, graphic design, social media management, WordPress website creation and management, among other things.
Among all that you do, how do you practice time management? Any tips?
Woodside: I do have a full-time job, which is my first priority as my salary is fixed. I certainly would not want my employer to think I am doing anything other than working for them for the 40 hours they have me a week. I get up earlier than my toddler and obviously stay up later than my toddler. Something that has really helped me is blocking out chunks of time. When I wake up in the morning, I make my morning social media post and then for 15 minutes I will do genuine, targeted interaction on Facebook. Then for the next 15 minutes I will do targeted interaction on Instagram. On Sundays, I take 1-2 hours (while the toddler naps or in the morning/evening) I use the notes app in my phone to plan out all my posts for the upcoming week, hashtags and all! It makes it so much easier to manage posting three times a day this way.
What are your top three pieces of advice for a journalist exploring side work right now? What do you wish you would have known?
Woodside: Understand that the potential earnings and actual earnings could look very different for different people who are pursuing the same venture. My story will not be the same as yours, so don't compare them. I have watched my side hustle income increase with every week that passes, and I am grateful for every penny I get from my side hustle(s.) I think that maintaining an attitude of gratitude is so important. I think you should look at your skill set, see where you flourish, and look to see if you can find a side gig that will allow you to do just that. People who start a side gig don't do it because they have more time, they do it because they want more time. I'd recommend starting a side gig that can eventually replace your full time gig, and hopefully it's something you enjoy doing!
What are you doing to take care of yourself right now?
Woodside: I participate in self-care Sundays. For me, that means a facemask, a long bath (bath bomb required) and shaving my legs (sorry for the transparency, but true haha.)
I also make sure I wake up (and get up) early every day to have some time to myself. Whether that means a little time spent with my journal, or just sitting outside and listening to the birds, I find it very helpful to focus on the present and express my gratitude for being given another day to make an impact.
---
Need something new to talk about with your friends? Take on a 30-day physical challenge together. Pick one of the following (or some other activity you prefer), and practice it every day for 30 days.
Not only will you get your mind off the news, you'll combine two important self-care practices: physical activity and checking in with a friend (regardless of your distance). Added bonus? An accountability partner can keep you on track to your goal.
---
No matter who you — or your audience — voted for in the presidential election, now is a good time to talk about winning and losing with grace.
From political candidates to professional athletes, some losses are more public than others. But we can all learn from this moment how to proceed with respect for all.
When you win…
Be kind and humble. While you may be tempted to boast, practice empathy for those who don't feel the same. Your relationships will grow stronger.
Focus on what comes next. Yes, you can celebrate your victory, but channel this emotion into achieving your next goal.
Take a cue from on the field: Practice good sportsmanship.
When you lose…
---
Yes, it's been a long, exhausting week. We're tired. We're stressed. We're ready for a break.
So take some time this weekend for a quick self-care reset by heading outdoors, away from the news cycle.
We've said it before: Nature is good for your health. Being outside can lower your risk for cardiovascular disease and depression. It can also energize you and improve your sleep. Here are fun ways to ditch the doomscrolling.
---
Election stress keeping you up at night?
We all know that sleep is an important component to physical and mental well being, from improving brain function to heart health. But in times of turbulence, falling — and staying — asleep can be an uphill battle.
Here are simple steps to take control over your sleep routine and get some rest.
---
The 2020 election continues to stress out and divide the country. And we need to talk.
Expressing your feelings with others is an important form of self-care. "Talking it out," experts say, can alleviate stress and anxiety, help you process challenging times and even become more resilient.
Right now there are countless issues polarizing our conversations with loved ones. Here are some strategies to navigate them.
---
On any Election Day, stress-management feels more like self-preservation. Throw in the ongoing pandemic, and many are swimming in stress. Before you grab a bottle and go dizzy while doomscrolling, we hope you'll skim these lists of suggestions for how to get through this Election Day without losing yourself (or your mind).
And, if you DO decide to imbibe as results post, here are seven things you can do to make your post-election hangover less miserable. (There are good tips here for those who prefer nonalcoholic beverages, too.)
---
Feeling anxious about Election Day? We have you covered. A little planning can help you inject moments of self-care throughout the day.
Staying off social media isn't a real option for most journalists on Election Day. Mute or unfollow friends or family known to share misleading or incorrect information, at least for this week.
Working remotely means the time-honored tradition of Election Night pizza in the newsroom may need modification. May we suggest pre-ordering your dinner – pizza or otherwise – to have it delivered? Also, keep healthy snacks – think nuts or fruit – nearby. (Who are we kidding? Keep that leftover Halloween candy on deck.)
Avoid constantly refreshing results. Instead, agree with yourself (and your editor, if you're working) on a cycle – every 20 minutes, for example.
Take numerous short breaks. Set a timer to go off at least once an hour, and step away from your laptop and tv for at least five minutes. Do something active – head outside for a walk around the block, do some squats or pushups, or even pace around your home (yes, that counts).
Stay hydrated. Whether you're tethered to your screen or out in the field, drink plenty of water to stave off headaches, stay focused, and control stress reactions.
Things will seem out of control with the unique circumstances of reporting this general election. Practice these breathing exercises to center yourself when things start to spin.
---
Leslie Rangel tried yoga for the first time as a student at the University of Texas in Austin. It was a challenging Bikram class and, even though a fall at the end resulted in "a split open chin and bruise," she was hooked.
During her second TV job in Oklahoma City, she started her journey as a yoga instructor, in addition to pursuing a full-time career in news. Since then, Rangel — who is a co-anchor for Good Day Austin at FOX 7 Austin — founded The News Yogi as an outlet for other journalists to prevent burnout.
We reached out to Rangel to learn more about why journalists need yoga and how its practice can alleviate stress.
How is yoga for journalists different?
Rangel: Yoga for journalists is a practice that has been my life's work. I was a burned out journalist who did not know how to unplug, destress, or continue in this career. I tried to quit many times and I applied to many jobs out of news, but I was turned down, so I have financially no other option than to continue in news.
At the same time, I decided to take a yoga teacher training, to make some extra cash teaching. The training completely changed my life. I began using yoga to help me with meditation in between stressful news situations. I dealt with anxiety at the time because I was in a major breaking news and breaking weather market. I began learning how to use breathing techniques and yoga movement to help in situations where there were long car rides across the state during breaking news, and I noticed my anxiety was subsiding. I stopped turning to binging alcohol on the weekends to "relieve" stress.
Now, I teach others simple tips and tricks to take out in the field when we undoubtedly face stress, anxiety and burnout. I'm still a working journalist, so these are lessons I'm applying to myself as I go as well.
Why do journalists need yoga?
Rangel: Countless research has been done showing the stress journalists constantly face. In fact, research done by the New Zealand Journal of Social Sciences outright defines journalists as first responders. So why is something like yoga needed? In journalism, the nature of our business, chasing deadlines, breaking news and being available at a moment's notice is made possible with help from the central nervous system (CNS). The system has two parts, the sympathetic and parasympathetic.
When we're in these high-situations like at a protest turned violent, an emotionally charged criminal trial, the scene of a house fire or violent crime, questioning local officials on corruption, the sympathetic nervous system is working because it's the most basic thing that helps keep humans alive. It's the fight, flight, freeze component. The second component of the central nervous system, the parasympathetic, is in charge of rest, reset and digestion.
Dr. Richard Miller, a psychologist and yogi, has done much work with people who experience PTSD and says they're essentially stuck in the sympathetic function of the CNS. Through my own experience, I noticed, I was heading down the route of PTSD from traumatic coverage because I wasn't taking time to slow down and address how I was feeling and more importantly WHY I was feeling it. It's why it's my mission now to share yoga specifically with journalists. Everyday I hear of more journalists leaving the business. [Fewer] journalists means more work on the ones who are left. More importantly, it's important to stay mentally healthy to effectively write history as it's unfolding in our country.
What advice do you have for journalists who have never practiced yoga before but are interested in trying it out?
Rangel: Have no expectations! Yoga can manifest itself in many different ways. There's the misconception that you must be flexible to do yoga. I always say, you mean mentally flexible? Because it's just that. Always be willing to try new things.
On a more basic "how-to" I would say, know what you like. If you prefer slower things, start off with a restorative yoga or chair yoga or meditation. If you are someone who enjoys lots of movement, try a fast-paced flow.
I have a library of videos on my YouTube Channel and also offer a monthly subscription-based online yoga studio where I have anywhere from five-minute yoga to 90 minutes.
In your opinion, what is the relationship between self-care and yoga?
Rangel: I always hear some people say, they work out as a self-care and don't need yoga. I would challenge that they need both. Workouts keep the heart and body healthy. Yoga keeps your mind healthy. Yoga focuses on noticing patterns that could be leading to those destructive messages we tell ourselves. Yoga helps us remove those veils and reminds us what our purpose is as people, as humans and as storytellers.
How did you develop the 'Free Journalist Self-Care Guide'?
Rangel: These are things I've been using for a while in both my practice as a yogi and as a journalist. I also used notes from some of my teachers in yoga that I look up to, like psychologist and yogi Ashley Turner. I also know there are other journalists out there discussing mental health in journalism and incorporate some tips they recommend, including taking Poynter's Journalism and Trauma course.
What are some other ways you are taking care of yourself during the pandemic?
Rangel: I really pause and stop to get a different perspective of what's happening around us. Naturally, we see the doom and gloom every day because we cover it, write about it and read it. It's crucial to unplug. In yoga, we learn to live in and understand we live in a dual world. Two truths can exist at one time. The world can be in suffering, death and going through a pandemic, but it can also be a time of reflection and new birth. This is very much something I noticed in spending time with family and friends. Spending time — even if it's virtually — with people of different ages, from children in my family to older adults. It's the age old, find the silver lining amidst the destruction.
I'm also a big believer in therapy. I visit with a therapist regularly. I work out (seperate from my yoga sessions). I enjoy cooking, it's a very mindful practice for me, being in the moment and smelling the spices, listening to the sounds of searing, tasting the crunch of a food I've made.
Lastly, I always remind my students, but it's almost more of a reminder for myself, life and the nature of life always goes in seasons. What season are we in now? Some could argue Winter, a time of coldness, dark and filled with death, but it's important to remember, despite that, Spring always follows Winter. … Is this a time to just pause as we prepare for a season of blooming and warmth? I don't hold the answer to that, I just know whatever is happening around us, it's our duty to document it and now more than ever it's important and our voices matter. It's our duty to stay mentally healthy, because the mission of journalism and truths we're fighting for depend on it. We can't give up.
---
With fewer hours of daylight — and colder temperatures — spending time outdoors might seem less appealing right now. So why not test out a new hobby?
Enjoying a non-work related hobby is not only satisfying, but good for your physical and mental health. Hobbies can even boost your career by fostering creativity, reducing stress or anxiety, and improving your attitude.
Here are 10 hobbies to consider:
---
Self-care has a "soft" reputation.
Maybe you've written it off as too fluffy, time-consuming or simply unnecessary. But research shows many self-care tactics can prevent burn-out, jump-start productivity, alleviate stress and make you a better leader.
Here's how to make self-care an integral part of your daily routine and an important component of work-life balance.
---
The University of South Carolina's student news organization has returned to work after a week-long hiatus that they took in an effort to prioritize mental health and self-care.
"We're not OK," The Daily Gamecock editorial staff shared with their audience on Oct. 18. Other media outlets have expressed their support (and criticism) of the decision.
We reached out to Rita Naidu — one of the managing editors — to learn more about why they needed a break, the community's response and what other journalists can learn about self-care during stressful times. As the break was ending, Naidu responded.
Can you elaborate on why you collectively made the decision to take a week off?
Naidu: Our staff has worked tirelessly since the school year began. In January, we had ambitions for longform print stories with dynamic designs and a complete overhaul of our print style. But when the university took a financial hit because of the pandemic in March, so did our budget. We lost our weekly print. This forced us, amid the chaos of breaking news in the spring, to move everything digital — not just the management of the over 150-person staff at the time, but our workflow and production processes.
I want to reiterate here that our staff is all students, and The Daily Gamecock, at the end of the day, is just a student organization. A club. Our full staff currently sits at 284 members. Just 25 of these members are senior leadership who receive a small stipend for their contributions. Everyone else on our staff works on a completely volunteer basis.
So, from our university extending spring break to graduation being canceled to covering faculty and student perceptions, our paper did not take a break. When many students went home to be with family after campus closed, several members of our staff stayed in Columbia — off-campus, of course — and continued to report out of the city. The summer was no different. We secured a special 60-page print edition to welcome students back to campus in August, but that only increased the workload on our staff, who were also working part-time jobs and paid internships and reporting breaking and timely news about USC over the summer.
When fall came, it became evident our staff was burning out. The 60-page print turned out beautifully, but at the cost of many sleepless nights, emotional breakdowns, and late homework assignments. Our training period that immediately followed spanned three weeks. And then there was the constant barrage of breaking news. I've worked on the newspaper for almost four years, and I've been managing editor for a year and a half of that time. We've never had as much breaking news as we do now. We hit our breaking point when a USC student — one of our peers, a member of our community and a close friend to some on our staff — was found dead.
We had already tried giving specific staff members breaks. They always came back more stressed because of everything they missed. Some were reluctant to step back, even when told it was OK, because of the burden it would place on others. Since we're all students, we don't operate on beats. We have class. We have part-time jobs, some of us two, and other student organizations we commit our time to. It was impossible to create a space for someone to leave without the workload ending up on someone else's plate. So, we arrived at our decision. A dark week. And when we told our staff, the instant relief that washed over the room got rid of any doubts we had.
What will your staff do for self-care during this break? What about when returning to the newsroom?
Naidu: At the most basic level, self-care for our staff will be getting several full nights of sleep, eating regular meals, and catching up on schoolwork. But self-care doesn't look the same across the board. For some, it will be putting time towards working out and home-cooked meals. For others, it's dedicating time to relationships they've neglected all semester. We all joked the biggest relief would be an escape from Slack notifications, which seem to come in every minute of every day.
Right after our decision to go dark, I also actually had a University of Missouri j-school alum reach out and offer to lead free virtual yoga classes for our staff. We've been wanting to plan more active staff bonding activities, so the yoga [was] perfect. We [also had] a field day [over the] weekend for everyone to have some pizza, play outdoor games and give them space to connect outside of the newsroom. [As] we return, we intend to continue these activities, and we also have a few alum who are speaking to our staff about their own mental health struggles in upcoming meetings, which can create an open dialogue about mental health moving forward.
What are some other ways you have promoted wellness among staff members?
Naidu: Our management team has weekly 1-on-1 meetings with each senior staff member, and they are encouraged to do the same with the sections they manage. The purpose of these is not just to discuss work, but ask where they are in terms of stress, let them get anything off their chest, and connect as friends. We also have a non-work GroupMe and Snapchat where, as funny as it sounds, talking about The Daily Gamecock is strictly off-limits, and it's a pretty fun space where we talk about presidential debates or share photos of our pets.
How did you secure the time off with the administration?
Naidu: The Daily Gamecock is editorially independent, and all content and operations decisions are made by the student leaders, so we did not have to "secure time off with the administration." The editor-in-chief, other managing editor, creative director and I made the decision in a meeting with our adviser, and we then informed the director of student media of our plan. We were never told it was something we couldn't do, nor was there pushback.
What will happen to your paid student staff during this time off? Will they still get paid?
Naidu: Our senior staff is paid on a stipend basis, so each of our paid members makes anywhere from $600 to $1,500 a semester which is split into four payments distributed monthly. The 25 staff members who receive stipends will receive them as normal even with this break. The Daily Gamecock is not a self-sustainable part-time job, nor is it intended to be — all work is done on a volunteer basis, and those in leadership positions receive the stipend as a bonus.
What is your advice for other journalists who are struggling to keep up with a heavy workload?
Naidu: I think the biggest thing to do is reflect on your own mental health and acknowledge your limits. Sometimes, it can be hard to tell yourself to step away, so share your anxieties, stressors and frustrations with your peers, however small, and lend them the same listening ear. Reach out to those you admire in your field, find mentors you trust, and ask them for tips in managing specific problems you run into.
Find time each day to spend with and for yourself, whether it's a morning jog, yoga, a bath or an episode of your favorite show. For your workload, stay organized. I use Google Calendar religiously, and I keep track of articles and assignments with a digital planner.
Lastly, therapy isn't just for those who have mental illness. I encourage everyone to try out some form of counseling, whether it's group or 1-on-1. It might end up helping you more than you think.
How has the response been so far to the hiatus?
Naidu: When we were in the process of discussing and writing the editorial as a staff, we anticipated a lot of the criticism we received. But we never expected the editorial to be elevated to a national audience the way it has been. The support is overwhelming, and far outweighs the hate. Various national outlets have contacted us for interviews, and professors, journalists and students from across the U.S. have reached out just to send personal notes of encouragement and support. We truly appreciate all the kind messages and support on social media, and it's made this hiatus even more beneficial in terms of boosting morale. Even the criticism makes us feel like our work has real purpose, even if we're just students — after all, if we did bad work, there'd be nothing to miss, right?
---
As many of us brace for colder temperatures, this is a good time to upgrade your face mask.
The CDC continues to recommend facial coverings when in public to slow the spread of COVID. But now there is an added bonus to masking up: staying warm. Here are some winter mask considerations.
Remember: Your face mask should fit snugly over your nose, mouth and face to offer the most protection. And don't forget to clean your masks and gaiters often.
---
The pandemic has inspired many of us to spend more time outside — especially to exercise.
And while running (and walking) has countless health benefits, wearing worn-out shoes can cause harm. In fact, shoes past their prime can lead to at least nine of the most common injuries.
Here's some advice for knowing when to update your gear:
Unsure what shoes are right for you? Runner's World can help.
---
As the days grow shorter this fall, so do our tempers — especially during the pandemic. Experts have started warning that our already maxed-out moods could be put to a deeper stress test as we approach winter months — and the season for seasonal affective disorder.
Characterized by the changing of seasons, SAD is a form of depression caused by changed access to sunlight. SAD shouldn't be written off as the winter blues. According to the National Institute of Mental Health, symptoms can include having low energy, trouble sleeping, feeling hopeless, social withdrawal, or weight fluctuations.
During pandemic conditions — more time indoors, anxiety or fear for the future, and increased isolation — those living with SAD could have amplified symptoms as their biological rhythms change.
Winter is coming, but there are ways to cope regardless of whether you live with SAD:
---
For military veteran and photographer Ben Brody, self-care is about paying attention to the seasons and weather. It's also about finding tasty treats in nature that you can't purchase at the store.
We asked Brody — director of photography for the GroundTruth Project and Report for America — about how he got started foraging for mushrooms and its relationship with self-care.
How did you get into foraging mushrooms?
Brody: I always liked the idea of being able to find delicious food in the woods, but growing up north of Boston no one ever taught me how to hunt or forage and I assumed it was difficult and dangerous. It turns out that foraging is neither. One day about 5 years ago I came across a really spectacular-looking fungus in the woods, with huge bright orange brackets growing from the base of an old oak tree. So I looked it up online, and it turned out to be a Chicken of the Woods, which is both very tasty and impossible to mistake for anything else. After sauteeing several pounds of it in butter and garlic, I was determined to find more of them, and soon started looking for other species as well.
What does a successful day of foraging look like?
Brody: A good day of foraging generally entails having a nice walk in the woods, taking in the smells and sounds, and finding a bunch of delicious food that you absolutely can't buy in a store. Sometimes I'll see a bear or a deer, or sometimes a red squirrel will scold me in a hilarious way. Each species requires a different approach to finding it — it's best to plan what you're looking for before you start. Chickens are big and bright orange, so in overcast light they're easy to spot from far away. You're walking long distances and looking for them at 100-200 feet away. Black Trumpets are small and blend in with dead leaves, so you're basically looking at your feet searching for them. But they tend to grow in clusters, so when you actually spot one, there are usually 200 more within 10 feet of you.
What makes foraging a good component to self-care?
Brody: An essential component of foraging is paying attention to the seasons and the weather, and getting to know the trees around you. All these mushrooms associate with trees, so you need to learn the different trees, and that starts by seeing them as more than tall leafy things. Just opening yourself up to that information is really grounding. And when you find a big Chicken of the Woods, a bunch of it should go in the dehydrator or freezer, so you know you can look forward to lots of tasty stews and risottos through the winter, with a taste of your summer's forage.
Can you share some resources for those who are interested in trying it for the first time?
Brody: I would focus on the most delicious mushrooms, and the ones that are difficult to mistake for toxic or unpalatable species. The best place to start is with Chicken of the Woods (Laetiporus sulphureus) and Hen of the Woods (Grifola frondosa). Chickens and Hens strongly associate with Red Oak trees, so first you need to learn to recognize that tree and frequent them during peak season. In New England, Chicken season generally runs from July through September, and Hens pop up in September and October. Search for pictures online — they're unmistakable. A few days after a cold snap is when I have the best luck. Black Trumpets and Morels grow in the spring and early summer. You can find Oyster mushrooms and Chaga all year long. Remember that all wild mushrooms need to be cooked thoroughly, and don't collect (much less eat) anything you can't positively identify.
What are some other ways you are taking care of yourself during the pandemic?
Brody: This year I spent my vacation time brutalizing myself on a construction site learning how to build timber frames, which was really rewarding and also engenders a deeper connection with trees. My book Attention Servicemember just entered its second printing, and I'm of course enjoying all the buzz and interacting with people who dig the book. I spent most of my adult life at war, so taking care of myself doesn't come easily to me. But I have a job I love at The GroundTruth Project and Report for America, training and mentoring early-career journalists, and their dedication and energy gives me a lot of energy.
For those looking to start foraging, check out this map.
---
Sometimes, you need to shut down to power up.
Taking your paid time off is important for your mental health. It's part of your benefits package. You've earned it. So, why haven't you scheduled it?
During the pandemic, using PTO could mean letting go of your idea of traditional vacation plans. With travel restrictions and increasing cases of COVID-19, many are opting for staycations or one-off mental health days to recharge and not lose earned time off.
Research shows that, while we benefit from physically breaking away from the norm, the thrill of planning and anticipating an adventure can be just as beneficial to our well-being.
Here are some ideas to help you rethink time away from work:
Your PTO is your time. Ask your employer what, if any, earned time off will roll over into 2021, and by when it must be used.
---
Loose papers. Unopened mail. Stuff, well, everywhere. Clutter may be connected to creativity, but it can also be a distraction.
If you're struggling to concentrate during the work day — or simply find the pen or Post-it note you've been looking for — take a few minutes to declutter your workspace.
The brain craves order and organization, so a lack thereof can trigger fight-or-flight reactions. Long-term exposure to clutter, even in the confines of a work space, can trigger stress and anxiety. Studies show that your work environment impacts the quality and quantity of your work.
Here are some tips to declutter in short bursts of a few minutes each, or follow all the steps for a desk overhaul:
Identify the necessities. What do you really need within your reach? Ask yourself, for each item: Do you need this always, sometimes or never?
Group like items, such as writing tools or notebooks. Everything should have a home.
Throw away trash. Yes, this seems like a given. But habits – and fast-paced work – can blind us to the piles of Post-its, used cups and other junk we don't need.
File or shred loose papers, or at least move them to a spot out of sight during work hours.
Wipe down your desk, monitors, and keyboards with disinfectant regularly. Not only will it help with germs, but a cleaning routine will force you to find your desktop when clutter piles up.
---
Feeling cranky? Unmotivated? Overwhelmed? Turn on some music.
Listening to music is good for your mood and health. Studies show that it has potential to relieve stress and anxiety, reduce physical pain and even lower heart rate and blood pressure.
Here are some quick ways to add more music to your daily routine.
---
Need a spark of inspiration? Try a crossword puzzle.
Solving crossword puzzles is not only a fun way to pass the time, it's also good for your brain. Crosswords can bolster vocabulary, improve memory and may even prevent Alzheimer's disease.
That may be why they're popular among journalists Shefali Luthra of The 19th*, Apoorva Mandavilli of The New York Times, and others.
Here are some easy ways to find your next crossword puzzle fix:
---
Apoorva Mandavilli, a science and global health reporter at the New York Times, shared her pandemic self-care routine:
"I spend time with my family, do crosswords and the spelling bee, and watch bad TV. I give myself permission to do whatever it takes to relax. I also get enough sleep and eat fairly healthy. I need to start exercising and taking more Twitter breaks, but otherwise I'm doing okay."
Click here to read Mandavilli's 3 tips for covering health when you usually don't.
---
Plans for the long weekend? Take the extra time to finally organize your photos.
While time consuming, this is a DIY project with an added bonus. Sorting through old images can induce fond feelings of nostalgia, which helps us feel more connected to friends and family during difficult times like a pandemic.
Here are a few tricks for tackling such an undertaking:
Start by collecting all printed photos you wish to save and then digitize them. If you don't have a photo scanner, you can always use a smartphone instead.
Next go through all your devices to find the digital images you plan to keep.
Once you have all your photos digitized and gathered, load them onto a single storage drive for safekeeping. Now they will all be in one place.
Within the drive, you can set up folders to organize.
Don't forget to back everything up!
---
Setting boundaries for your work schedule (and space) is critical to self-care. And so is establishing a daily routine.
But sometimes it can be challenging to manage a healthy work-life balance when your office is literally your home. Research indicates that — 9 months into the pandemic — many of us are spending the extra time we used to be commuting on logging more hours at work.
Enter the "fake commute." Take back that extra time to pad your workday with self-care. Here are some suggestions:
Start your morning by enjoying a quiet cup of coffee or breakfast away from all screens. Instead, look out the window, read a chapter of a favorite book, or appreciate the artwork on your walls.
Spend quality time with your pets prior to checking emails, whether it's a short walk around the neighborhood with your dog or playing with your cat.
Prepare your lunch before the workday begins. Consider this a double win: Cooking can help boost mood and you'll save time in the afternoon.
Get exercise with a walk, run or bike ride first thing in the morning and again following that final email of the day.
Tidy up the house before and after work. Get your office space ready for the morning by organizing the files you may need. Then at the end of the workday, put everything away neatly. Plus, cleaning can help relieve stress.
And if you need help setting boundaries with your employer, click here, here and here.
---
Mom may have told you not to talk to strangers. But as journalists — and humans — it's natural to crave the unplanned, natural conversations that take place in day-to-day life, like talking to a cashier, chatting at the office coffee pot or chatting up a waiter.
Simple, low-key interactions positively affect a person's well-being. Whether you are an introvert or extrovert, the absence of small interactions during the pandemic can add up quickly and contribute to loneliness.
What were once effortless interactions now take a little intention:
Hop on that video call a little early to stir some non-work chit-chat.
Search Facebook groups for like-minded hobbyists.
Say hello to neighbors and passersby during walks. (Add a nod to emphasize the point while wearing a mask.)
Thank your cashiers working during this challenging time.
Before you place your food delivery or pick-up order, ask the person how their day is going.
---
Shefali Luthra of the 19th* shared how she's been taking care of herself during the pandemic.
"Daily exercise in the form of either a run or some yoga, cooking dinner most nights, and making a little space each day to read for fun (!) and do the crossword. I've also binged The Sopranos and I May Destroy You and am planning an imminent Succession re-watch."
Click here to read Luthra's tips for how journalists can report on health policy when it's not usually their job.
---
Stop and smell the roses. (Yes, really.)
Slowing down to really observe your surroundings during your pandemic walking routine could "amplify the mental benefits of the stroll," according to a new study.
Walking has long been touted for its impact as a mood and wellness booster. To wake up a tired routine, inject some awe:
Try a new route. Novelty can help to cultivate awe.
Focus your observations. Go green one day (local trees, flowers and plants) or artsy the next (outdoor murals or sculptures). Allow yourself to mine mindfulness.
Get wild with your inner child. Observe how critters, bugs and birds move about and communicate with each other.
Notice the architecture along your walk, especially if you're a city-dweller.
We want to hear from you: How are you coping with covering the unpredictable news cycle?
---
Prashant Rao, international editor at The Atlantic, shared how he's been taking care of himself during the COVID-19 pandemic.
"I've been watching some old TV shows I missed out on when they first came out (Line of Duty, which is like a British version of The Wire; Borgen, about Danish politics; and Schitt's Creek), and changing up my reading habits, so I read things that aren't too current or news-y (I just finished "Kidnapped" by Robert Louis Stevenson, and have been making my way back through all my various Calvin & Hobbes books)."
Click here to read Rao's top three tips for pitching an editor.
---
Today is the start of Breast Cancer Awareness Month, raising again the question: Is it safe to visit your doctor for annual screenings?
Delayed screenings can lead to a delayed diagnosis, leading some experts and health advocates to advise scheduling and keeping annual appointments that include cancer screenings. Telemedicine is one option, but some care requires face-to-face observations, particularly for annual check-ups, chronic illnesses and other critical needs.
The CDC recommends:
checking by phone or email with your doctors' offices on the precautions they are taking, including masks and sanitation between appointments;
discussing new symptoms, chronic conditions, or important screenings with your physician remotely before scheduling an in-person visit;
wearing masks and using contactless payment options; and
using curbside pickup for prescriptions, or requesting larger medicine supplies to limit pharmacy visits.
---
Disappointment is so, well, demanding.
Whether it's feeling let down in a one-time situation or by the ongoing reality of, say, not knowing when you'll return to the newsroom as you knew it, the emotional roller-coaster of disappointment takes its toll on a person's mental and physical health.
Disappointment occurs when thoughts and expectations don't align with reality. Here's what experts recommend when coping with disappointing circumstances:
---
If you've found yourself reaching for your favorite comfort foods more often over the last several months, it's not a coincidence. The gut is a "second brain," meaning what you consume can impact your mood.
But the temporary high from those fries – or your treat of choice – is just that: temporary. While food isn't a substitute for medicine, experts recommend using a healthy diet to strengthen responses to stress, anxiety and depression.
That includes a diet rich in anti-inflammatory, antioxidant foods, including omega-3 fatty acids, dietary fiber, fermented foods, and fruits and vegetables.
Some ways you can monitor how food impacts your moods:
Track both what you eat and how it makes you feel for a few days.
Look for patterns: Is it hard to sleep after a day of highly processed meals or snacks? Are your reactions to stress more aggressive after you've swigged a soda?
Try cutting out one or two things.
If you are seeing a counselor, share your food journal.
Consult a nutritionist or dietician. Some health insurance plans include that coverage.
---
For journalist Sarah Maslin Nir, recognizing that you need self-care is the first step. Nir discussed the importance of self-care for journalists with fellow New York Times reporter Rukmini Callimachi at an Institute program on how memoir writing can transform trauma into healing:
"I'm the daughter of a psychiatrist and a psychologist. I think for me, self-care is recognizing you need self-care and taking the steps. I'm not particularly good to myself because we've been going going, going — both Rukmini and I — on covering, you know, racial and civil unrest, and me the virus in New York City. I was all pleased with myself — and definitely a little hubristic — I had a front page story on the virus as soon as I recovered. I wrote, I crowed, 'take that virus!' And then I had a relapse. I don't think as journalists we take very good care of ourselves because taking care of the story is a sort-of taking care of ourselves, but recognizing that you need to is the first step, and I'll get better the rest."
---
Download this Bingo card here.
---
By Julie K. Brown
[I'm] listening to Bruce Springsteen practically 24 hours a day.
I'm reading some books that have nothing to do with Epstein, but I have not been watching any TV or any news. I read the New York Times to try to stay on top of everything, but I'll be honest with you, I need to get away from the news.
So I've been listening to a lot of Bruce Springsteen. For some reason I find solace listening to him. So I would say that's probably the biggest thing; in fact I have a chapter in my book called "The Boss." It's kind of guided me through some of the hard times I've been what I've been through.
Click here to read Brown's reaction to being named one of TIME's 100 Most Influential People of 2020, and to watch her remarks from the 2019 Fourth Estate Gala, where she discusses her reporting on Epstein and the importance of investigative journalism.
---
Most household budgets include the utilitarian financial categories — mortgage or rent, utilities, groceries, transportation, health care, or spending money.
What about budgeting for self-care?
As the pandemic continues, self-care practices can evolve — and can come with a price tag. Whether as simple as taking a daily walk (adequate shoes and mask), giving yourself an at-home spa day (moisturizing mask, aromatherapy, a new book and that meditation app), or investing in an at-home gym or ongoing counseling services, budgeting both time and financial resources is important. Bonus: Planning how you'll fund your self-care practices can help manage stress.
Some itemizations to consider:
Ongoing expenses — counseling services, gym memberships or health classes, academic or skills classes, beauty or health treatments, vitamin or weight-loss regimes, and other regular expenses
One-time expenses — Travel, at-home fitness equipment, gear or clothing upgrades, crafts, journals, travel, a fancy takeaway meal, or other "treats"
How you spend your money reflects your values. Valuing self care means including it in your budget.
---
COVID has dashed many travel dreams this year, causing frustration and FOMO as we roll into the next phase of the pandemic.
But putting travel on hold doesn't have to halt the high we get when planning a trip. Research shows that, while we benefit from physically breaking away from the norm, the thrill of planning and anticipating an adventure can be just as beneficial to our well-being.
While a big trip might be out of the picture for now, the act of planning low-key getaways can boost your mental health with similar effects.
Some ideas for short trips:
Explore local and state parks you haven't been to within driving or walking distance.
Visit your local zoo or botanical garden (avoiding indoor exhibits).
Sketch out and take a daylong, roundtrip road trip (for the music, snacks and scenery).
Plan a picnic in a nearby city: Once you get there, order takeaway from a chef-y restaurant to enjoy in an outdoor space.
Research popular murals in and around your city, and plot an afternoon around taking photos at each of them.
---
It might seem counterintuitive to devote your self-care time to others, but helping out can have hefty health benefits.
Research shows volunteering can lower stress and depression, help people learn to build relationships, and increase your lifespan. Plus, the resulting sense of gratitude for what you have brings a healthy dose of happiness.
We've shared ways to volunteer virtually during the pandemic. Here are some new small but meaningful ways you can help others:
Offer to virtually tutor or visit with a friend's child.
Clean out your closets or cabinets and gift what you don't need. Try finding a Buy Nothing group on Facebook, or call your local shelters to see what items they'll accept during the pandemic.
Gift your old electronics (iPads, laptops, phones) to school kids who could use them to do coursework at home. Call a local school, or try a national organization.
Bake a treat and share it with your neighbors. Or, drop off or send a meal kit to an ill colleague.
Write and send notes to local nursing home residents, or ask about being paired with a resident for check-in calls.
Virtually assist someone via Be My Eyes, an app that allows for real-time assistance for people living with a vision impairment.
Check VolunteerMatch, which currently lists more than 1 million opportunities to serve, or catchafire.org. Both let you browse nonprofits' needs and match them to your skill set (computer skills or graphic design, for example).
---
Whether they stem from writer's block or the uncertainties ahead during the pandemic, stress spirals are going to happen. Developing positive affirmations can help stop a cycle before it drags you down.
Repeating affirmations and mantras during an anxiety attack or stressful time can help steady your mind and bring focus to the present. Mantra therapy has been effective in improving mood and with those suffering with PTSD.
Take whatever negative thought you may have about yourself or a situation. I always miss deadlines. Or: This pandemic will never be over.
Imagine the opposite of that thought, and write a sentence. I will meet my deadline. Or: I have been through hard things and have survived them.
Post your affirmation somewhere you can see it daily, or refer to it when you hit a trouble spot.
Affirmation examples exist in many categories, including for COVID-19 anxiety, for writers, for photographers or for parents.
---
A lot can happen in 15 minutes. Why not claim a quarter-hour for self-care in the morning?
It may seem counterintuitive, but setting your clock to wake up even a few minutes earlier can set you up for a better sleep cycle over time. Focusing that extra time in the morning on self-care brings a bonus: a positive mood to start the day.
In 15 minutes, you could:
Do a reflective writing session. These prompts can get you started.
Take a mile-long walk at a leisurely pace. Bonus: Being outdoors can improve your overall well-being.
Call or text to check in with a friend.
Meditate using a guided session. While many are available at no cost on YouTube, this one clocks in right at 15 minutes.
Prepare your meals for the day. Measuring out your snacks and the act of making your sandwich in advance gives you a sense of control — a powerful way to start the day.
---
"Reach out to your local university to find out if they have trauma, grief or PTSD experts who would be willing to visit your newsroom virtually. The sessions can include information about reporting on difficult topics, self-care, resilience, and peer support.
"The main session can be a 15-minute group session about experiencing trauma, and then have counselors in the newsroom for a few hours, available to talk to our newsroom one-on-one when they were available."
Covering the ongoing, collective trauma of communities takes its toll on the journalists doing the work. Above is an excerpt from the Journalists Covering Trauma Facebook group's tip sheet, a compilation of advice and resources from its more than 800 members on coping with mass tragedies such as the pandemic. Thanks to group administrator Naseem Miller of the Orlando Sentinel for publishing permission.
---
Sniffing out a great story is part of the job. Handling the stress that comes with it, though? Well, follow your nose.
Research shows that smell influences 75 percent of our daily emotions, and that mood can improve dramatically after smelling something pleasant. So why do we feel better after we smell cookies baking or freshly cut grass? It's all about memory. When we tie pleasant smells to positive experiences, our brains perk up when those scents waft our way.
To perk up your WFH experience, you could invest in a diffuser and aromatherapy kit, light your favorite scented candle, or simply visit your kitchen.
Here are some scents with superpowers:
---
Let's face it: Planning time to check in with a friend or family member can sometimes feel more stressful than like stress relief. We're Zoomed out at the end of the day, busy with kids or partners, and, frankly, may not be able to muster the emotional energy for a deep conversation.
Leaning on others during tough times is a protective factor against the effects of stress — and that goes for all parties in a conversation. But if you're tapped out, articulating your needs and being receptive to someone else's can be hard.
A simple text exchange can be a good way to check in while you both reap the benefits of that emotional connection. Even if it's been a while, simply reaching out and saying hi lets the person know you're thinking of them, which can have a positive impact on you both.
Today is World Suicide Prevention Day. If you live in the U.S. and have had or are having suicidal thoughts, call the National Suicide Prevention Lifeline at 800-273-8255 for free and confidential support. It's open 24 hours a day, seven days a week. For support in Spanish, call 888-628-9454.
---
Sources. Supervisors. Newsletters. Personal messages. Spam.
Email (and the stress it causes) adds up quickly, dooming us to scroll (and scroll, and scroll) — which can take a toll on mental health and add stress.
Consider this: The average person spends more than a quarter of their week reading and responding to email. How much of that is important and relevant? (Hint: Much less than half, at 38 percent.)
Here are some methods to manage the email madness:
Unsubscribe from newsletters you don't read (even if you really did mean to). Instead, schedule a time to scroll through all updated content on the original site.
Act after reading every email. That may be to respond, schedule action, archive or delete. Once you've acted, remove the email from your inbox.
Use folders … or develop your search skills. Creating folders can be helpful when categories are broad enough to make filing decisions quickly (think action items, waiting, reference, archives) but can be harmful when it takes more time to find something than a simple search.
Use filter and rule functions to direct incoming traffic based on keywords, subject lines, or sender. This can keep high-priority email (from your supervisor or for a specific project) separated, or can help direct newsletters to a folder for you to read as you have time.
Delete and block unwanted promotions, and report and delete spam. While you're at it, start your cleanup by searching and purging emails that are no longer relevant (email from previous jobs, for example).
Read and reply to email at set times each day. Choosing a few times to go "off the email grid" can turn off the Pavlovian need to respond that comes from email notifications.
---
Step away from the news cycle and take a few minutes to remember the small things that bring you joy throughout the day.
Is it enjoying a cup of coffee or tea as the sun rises?
Is it taking a stroll around the neighborhood with your canine companion?
Is it silent meditation in between Zoom calls?
Is it spending a couple of minutes gazing out the window?
Is it the aroma produced when your first ingredients hit the frying pan?
Is it curling up with a good book in your favorite armchair?
Is it removing clean laundry from the dryer?
Is it lighting your favorite candle?
Is it texting or calling a loved one you haven't seen in a while?
Is it closing your computer after a long day?
Remembering the little things is a great way to cope. Take care of yourselves today by reflecting on what makes you feel good, however tiny those moments may be.
---
This Labor Day weekend get a jump on the fall season by prioritizing your well-being. Here are 12 ways to relieve stress, have fun and rethink self-care.
---
Two left feet? Sure, you could release some stress at the end of the day watching the latest season of "Dancing With The Stars." But why not take center stage in your own living room?
Studies show that dancing lowers stress and can boost happiness. Mentally focusing on dance moves and the physical activity itself are powerful tools to shake out stress.
Whether you groove to your own beats, jump on the latest TikTok dance challenge, or move to your favorite movie soundtrack (hello, Mamma Mia dance routines), you'll stimulate stress-fighting activities in the mind and body.
Whatever your dance skills, here's how you can work in some movement:
Try learning a classic or modern dance move using YouTube videos.
Take an organized class, virtually. Many studios and dance experts have moved their courses online and offer free trials.
Learn a routine to your kiddo's favorite tunes, or help them with their routines. With online learning, turn P.E. or recess time into a dance fest.
Pick a song that gets you moving, and set an alarm to listen to it at some point during the day — out of your chair.
If your colleagues and manager are game, set up a short group dance Zoom room once a week, and rotate who picks the song. (Yes, the giggles are also part of self-care.)
---
Reading is a proven stress reducer, but our day-to-day "required" reading might be causing more pain than pleasure.
It may seem counterintuitive for journalists to put down the paper, turn off social media or ignore email — all required reading to get the job done (or get ahead). But escaping into other forms of reading can be a healthy way to temporarily evade stress and stop "doomscrolling".
Studies show that just six minutes of reading can help slow the heart rate and reduce muscle tension — a good reason to start that new thriller, dive into narrative nonfiction, or thumb through your cookbook collection.
If you want to ramp up the self-care factor, try these seven quick reads to help you look inward.
---
The holiday season is months off, but if we've learned anything during the pandemic, it's this: Time flies. Don't leave your earned vacation time on the table.
Taking time away from work can help you avoid burnout, and decompression time doesn't have to involve a destination. But employees across the country have been stockpiling vacation time as uncertainties about when the pandemic will end stack up.
If you've pinned your hopes on a back-to-normal holiday season, consider that you're not alone. With some employers not rolling over PTO, the use-it-or-lose-it requirement could cause a crunch come holiday request season.
Some tips:
Talk to your supervisor about the end-of-year staffing plan. With uncertainties like the presidential election, traditional holiday staffing needs may be altered.
Submit your requests as early as possible, even if you don't have concrete plans to travel.
Ask your employer what, if any, PTO will roll over into 2021, and by when it must be used.
Get creative: If you'd rather not take a week off, schedule three-day weekends through the end of the year.
If you don't plan to use your time, for whatever reason, ask about a payout for your accrued PTO.
---
Stress takes physical forms in our lives daily: restless sleep, stress-related hair loss, headaches, digestive issues and more.
While there's no magic pill to stop stress in its tracks, adjusting your vitamin and supplement regimen (or starting one) may help address anxiety from the inside out through nutrition.
Keep in mind:
Vitamins aren't regulated by the FDA, and you should check with your healthcare provider before adding supplements (especially if you are taking other medication).
Taking a multivitamin can help close some nutritional gaps in your diet, which should be your primary source for nutrition.
Understand and follow dosages. Too much of what seems like a good thing can lead to stomach issues or worse.
How quickly and usefully vitamins are absorbed into the bloodstream is based on a number of factors: type and age of the supplement, interaction with other supplements, and time of day. Do your homework before you purchase.
---
By Lauren Walck, senior news editor, Biloxi Sun Herald
I think I'm like most journalists: bad at self-care. We've been talking about it a lot this week, trying to brainstorm solutions, because across newsrooms everyone has hit a wall. I've noticed an extra day off or two really isn't helping much because the first day back it's like you never left. Work seems inescapable when it's in your home.
One solution for me is to get outside. I go walk or sit on the beach near sunset when it's not sweltering. But in order to find solutions that will benefit everyone, we need to feel comfortable enough to talk openly about the problem and experiment with ideas to solve it. 2020 is the year of figuring it out on the fly!
Click here to read how Walck and the Sun Herald prepared for covering hurricanes during the pandemic.
---
We know that writing down goals dramatically increases the likelihood you'll achieve them.
So why haven't we written out our No. 1 shared goal during this pandemic: How we'll survive?
This week, certified professional coach Mary Ellen Ball wrote about self-care: "If one more person uses that airplane metaphor, telling me to put on my oxygen mask first, I will cut them. There is no mask. The masks are on fire along with my sanity."
In her article, Ball shares her "COVID contract," a roadmap outlining her work and personal goals as she balances responsibilities in these unforeseen circumstances.
Here's how you can craft your own COVID contract to share with family, friends or colleagues:
Focus on resiliency-based goals, not tasks: Articulating the need to improvise, a shared understanding of roles, and expectation of trust and safety above else is key.
Reset your expectations. You likely have experienced symptoms of burnout, and a busy fall could cause your flame to flicker more. Think what you can take on and at what level of care.
Be honest. You're living in a pandemic, and the reality has set in that life is going to be different for some time.
Inject some humor. Laughter is good for us, and an important survival skill.
---
It's time to face reality: Many of us won't see the inside of our offices any time soon. Is the at-home work space you carved out five months ago still cutting it?
As students return to virtual classrooms this week (and need their own space), it's a good time to take stock of your household's needs. Studies show that improving your work environment can increase productivity, especially when it functions well.
Some things to think about:
Invest in a desk and ergonomic chair if you haven't already. Retailers offer inexpensive options for work surfaces to fit even the smallest spaces. Roll-away or fold-out options allow you to put work away at the end of the day.
Consider wall-mounting your computer screen to your ideal height. Doing so can free up valuable real estate on your desk surface.
If your household's internet needs have ramped up (or you move around throughout the day), you might need a WiFi booster or to talk to your provider about increasing your plan.
Do you really need a printer or scanner? Consider how frequently you'd use either, and look at other options: scanning and sending documents using your phone, or uploading files to a nearby print shop.
Declutter your work area. By now, you've figured out what paperwork is really important (and how many Post-Its you go through in a day). Think about your habits and what filing or supply storage meets your needs.
With an uptick in demand due to virtual learning and WFH, you may be waiting a while for technology, supplies or office furniture to ship. Craigslist, eBay, Goodwill and other resale outlets could give you faster options.
Talk to your supervisor about reimbursement for work-related tech or office supply purchases.
If you need some inspiration for how journalists are making the best of working from home, check out the "Where I'm writing from" Facebook group. And tell us how you are making your work from home space work for you.
---
If you're feeling less productive these days, you aren't alone. Your tried-and-true system to get things done at work or at home (which mingle today more than ever) may be challenged in new ways: procrastination, changes in priorities, and ability to focus among them.
Routines, especially during chaotic times, help us feel a sense of control and contribute to mental wellness. But even the best productivity routines (hello, to-do list!) are worth shaking up from time to time.
If you're ready to tackle tasks through a new lens, explore productivity systems — including which may best suit your current situation — with this short quiz from Todoist. It'll tip you to your best bet for a system that could pump up your productivity.
---
A change of scenery can spark creativity (and boost your energy), and you know that spending time outdoors is good for your health. If your neighborhood stroll has become a chore, adding a bingo game could help add some allure.
Points for pups: The Washington Post's interactive dog-themed game features squares for fur-friends donning bandannas or running in a dog park.
At one with nature: Do a quick search for "nature bingo", and you'll find a host of ready-to-use bingo cards that give you reasons to stop and smell the roses along your normal route.
Life in motion: If your outdoor walks are more urban than oasis, this bingo card has you covered. With "moody teenager on cellphone" and "first-time joggers," this game board will have you chuckling – and scoring points.
---
By Kathryn Jones, Texas-based independent journalist, Co-director of the Texas Center for Community Journalism and Region 8 director of the Society of Professional Journalists
I sit under the pergola on our patio and watch birds in the feeders and the shallow pond on our place in the limestone hills of Texas. We have dozens of Northern Cardinals, Carolina Chickadees, Tufted Titmouse, Painted Buntings and even endangered Golden-Cheeked Warblers. And, of course, hummingbirds this time of year. These creatures continue to build nests, raise young, crack seeds with their beaks or dip their long proboscis into nectar, splash in the birdbath or zoom through fountains, and squawk, titter, and warble, oblivious to our human troubles. They give me hope that life goes on and that beauty is the ultimate truth.
I can just forget the world. Nature is my sanctuary.
I've also found doing other kinds of creative writing keeps me sane. I write poetry, even though much of what I write is still based on research (I even researched the origins of beach glass for a poem) and is storytelling. Reducing a story to its essence in a poem is a challenge but also a chance to reflect and find meaning in the world.
Image by Kathryn Jones.
---
By Charles Apple, graphic designer, The Spokesman-Review (Spokane, Washington)
Well, first of all, if you're feeling tapped out — that's OK. We're all overcome with cases of the blahs. A big part of that is caused by COVID-19, and, unfortunately, that's not going away soon enough.
But the ubiquitous Zoom that we've all been using for work meetings can be a powerful tool, if used properly. I've been virtually meeting with a group of science fiction fans that I've known for more than 25 years but rarely seen in person. Each time, that's brightened my week.
Another thing you can do: Stay active by making something creative. Paint a mural on a wall of your house. Or offer to paint one on the wall of a nearby business. Create artwork of your friends' dogs. My wife, a special ed teacher, spent much of the summer sewing cool masks. She made me a fun comic book-themed mask.
Do something — anything, really — that will allow you to use the creative part of your brain for something other than binge-watching shows on Netflix.
But you can't just sit there and wait for this thing to end. It's lasted five months now, and it ain't ending anytime soon. It's up to you to make sure these five (or 10 or 15) months aren't just wasted time.
Charles Apple and The Spokesman-Review are sharing, at no cost, their fully designed Further Review pages for publication. For details, read more here or visit Apple's blog.
---
Whatever your new normal has become, one thing is certain: It's bound to change as fall approaches.
Working parents will juggle a host of different challenges at home as students return to the classroom (virtually or in-person). As the weather changes, so will outdoor workout routines or time with your furry friends. And with the presidential election nearing, newsroom demands are sure to ramp up.
Humans are creatures of habit, which is why establishing routines is essential to self-care. Consistently evaluating your routines — and communicating when they need to change — is an important way to manage stress and anxiety during uncertain times.
If you anticipate your at-home routines will change come fall, now is a good time to:
Understand that change is inevitable — be patient with yourself, your family and your employer as you experiment with what works best for you and yours.
---
"Dónde está mi cabeza?"
If you've been wondering where your head is — or experiencing brain mush when you need mental clarity — voici une solution: Try picking up a new language.
Studies show that learning a new language is a beneficial addition to self-care routines. Formal or informal lessons can provide structure important to mental health. Learning a new language also has been shown to:
You can check out virtual learning options through your local community college or university, or study on the go using free apps like Duolingo or Memrise. There are nearly as many platforms to explore as there are languages to learn.
---
The siren call of notifications cry for your attention nearly 24 hours a day. In the limited scope of our pandemic lives, their volume seems to be getting louder — zapping our emotional energy while adding to stress levels.
Whether it's keeping up with always-breaking news, the fear of missing out on family vacation photos, the desire to correct harmful misinformation, or envy over friends celebrating, well, anything right now — the emotional toll of watching the world from a distance can add up.
Here's how you can quiet the noise:
Schedule a social media audit for each platform you use. Mute, pause or delete individuals or organizations that consistently zap your energy. Try using just one platform per day to avoid getting overwhelmed.
Turn off digital notifications for periods of the day — while you exercise, sleep, eat or (when you're able) work. Not receiving texts or email updates can let you focus on what's in front of you.
Give yourself permission to disengage and not respond.
---
Is your breathing on autopilot? Chances are you've gone all day without inhaling or exhaling with purpose.
Focused, deep breathing can help reduce anxiety and is scientifically shown to slow down stress. Here are five techniques to try:
---
Burnout. It's real, and chances are you've experienced one or more symptoms since the COVID-19 pandemic upended work as we knew it.
Knowing the signs of burnout is one thing. Recognizing and doing something about yours, though, can take work — a daunting endeavor if you're already exhausted, on edge or enthusiasm-zapped.
Here are signs your flame might be flickering — and how to find a spark:
---
Crafting isn't just for summer camp. If stress has you stuck in a rut, try making something with your hands.
Making things can provide a healthy distraction from other stresses while letting you flex your creative muscles. Studies suggest that creativity improves mental and physical health.
How? Making something gives you space to learn something new, focus on a task, break away from screens, and practice mindfulness — all important parts of a self-care routine.
Ready to get busy? Try:
---
We get it: When you cover this historic pandemic all day and night, turning your thoughts inward — and writing more — may not be at the top of your self-care checklist.
But journaling, or other expressive acts, do much to soothe and destress in the moment while providing meaningful reflection. Regardless of form — traditional pen and paper, blogs, photography, video — journaling allows for reflection and trend-spotting while offering a snapshot of the historic present for future generations.
If you're stuck getting started, consider this:
No time for regular journaling exercises? Even a one-time 15- to 30-minute session can be beneficial. Try these pandemic-related prompts:
What has changed in your day-to-day life since COVID-19 began?
Do you think you've changed over the last several weeks and months? If so, how?
How are you maintaining connections to people and things that add to your joyfulness during the pandemic?
What are you learning about yourself as a result of the coronavirus-related shifts in your life?
Has this lockdown clarified anything for you about what you want in the future? Why?
We want to know how you are taking care of yourself. Share your self-care tips (big or small) to be published in this newsletter.
---
"I don't have time to de-stress!" Sound familiar? Yes, Zoom meetings, interviews, deadlines eat up time like Pac-Man devouring blue ghosts. But groaning about it only compounds the strain.
So here are some short — fewer than 10 minutes — strategies and practices to reduce anxiety that don't require a "temporarily away" notice on your Slack channel.
---
Have you become closer to your pets during the pandemic? You're not alone.
Spending time with animals has many positive effects, including improved heart health, lowered stress levels and decreased feelings of loneliness. Studies show that even just looking at a cute animal photo is good for you.
But if you don't — or can't — have a pet at home, there are still ways to bring the joy of animals into your day.
And yes, it's totally fine if you prefer to be in the company of your pets rather than humans right now.
---
What's a fun way to pass the time without an internet connection that's also good for your health?
Just like with video games or puzzles, unwinding with a board game at the end of a long day has many benefits, from reducing stress and lowering blood pressure to boosting cognitive abilities and even improving your immune system. It's also a great way to connect with the members of your household and unplug.
Here are some suggestions to get the gaming started:
---
When you need to find some tranquility in your day, lose yourself in the pages of a book.
Books transport you to other places, other times. They make you think differently and redirect your focus from whatever had been preoccupying you. Even a short, 10-minute read is like a long sip of water.
Consider these reasons to keep a book within reach:
When you need to find some tranquility in your day, lose yourself in the pages of a book.
Books transport you to other places, other times. They make you think differently and redirect your focus from whatever had been preoccupying you. Even a short, 10-minute read is like a long sip of water.
Consider these reasons to keep a book within reach:
---
Feeling stressed? Try wandering through an outdoor labyrinth.
Labyrinths have been around since the Neolithic Age as a form of meditation or spiritual journey. Unlike a maze, labyrinths only have one entrance and exit, so without the worry of getting lost, it's a great way to practice mindfulness and relax.
So it's no surprise that labyrinths are gaining popularity this summer. Even without a big budget to spend on commissioning a backyard labyrinth, there are still three ways you can enjoy their benefits during the pandemic:
---
There's that spinning pinwheel again, right on deadline. And your inbox is piled up with unnecessary mail. And your smart phone just informed you that it has reached its storage limit.
Don't throw anything. Your devices are simply telling you it's time for some summer tech cleaning.
Easy steps to declutter your phone:
The biggest space eater? Photographs. Those selfies you keep taking, move them to cloud storage. Try this for Android phones and this for iPhones.
Delete apps you don't use or haven't used in the past year.
Clear up app data. Your music and podcast apps, for example, will save content on your phone for offline listening. But it takes up space, so delete it. You can still access it with wifi.
When your laptop needs the spa treatment, try these various cleanses:
First the aesthetics. Clean your mouse, your keyboard, your USB ports and your screen.
Get rid of the cord tangle at your feet. Use a good power strip and tuck your wires into a cable sleeve.
Don't keep your equipment constantly plugged in. Charge them to 100%, unplug and don't begin to charge again until they're close to 20%. If you are traveling, follow the on-the-road ABC rule: Always Be Charging. You don't know when you'll get to another electrical outlet.
Shut your computer down every night.
Don't ignore software and/or system updates, or make sure they are installing automatically. They often include protections and added safety features.
Clean your email inbox.
---
You. Are. Exhausted. So why haven't you scheduled your paid time off?
Detaching from work is essential to your well-being and to avoiding burnout. But employees typically don't take their earned time off for a number of reasons – feelings of guilt, fears they could be perceived as uncommitted to work, or – worse – concern about losing their jobs. In pandemic conditions, those feelings have strengthened — especially for working parents with children at home.
If a long vacation seems out of reach, consider taking several long weekends or a mid-week day off.
Here's how you can break away at your comfort level for traveling now.
How are you using your time off during the pandemic? Share your trips and tips for getting away during the pandemic.
---
Thinking creatively is part of any journalist's work, but working from home — or an empty newsroom — for months may be leaving you feeling less than inspired.
Stoke your creative embers (and improve your mental health) through activities that pull you out of that rut.
---
Reaching for your phone first thing in the morning may be how you check in to your day. But checking in with yourself first thing should be part of your routine, experts say. How you do that will be specific to you, and consistency is key.
Among the health benefits to having a solid morning routine? Less stress. Here are a few tips for focusing inward for a few minutes.
Swap immediately checking social media for reading a few pages of a book before you get out of bed.
Journal or note something you're excited about or an intention for the day.
Close your eyes, notice where you're feeling some tension or pain, and tend to that area.
Drink a full glass of water before anything else.
Want more ideas? Explore this list of 127 ideas as you revamp your morning rituals, or take a peek at the routines of successful authors, entrepreneurs and creatives.
---
You know exercise can improve your mental health and reduce stress. But making time for regular sweat sessions, especially with erratic work or home circumstances, can be tough.
Here are some ways to work in workouts you don't have to schedule.
When appropriate, switch that video call to a walk-and-talk session. Moving during meetings can add to your step count and get you outdoors.
Try super-short hourly exercises. Micro-workouts vary in time (think three minutes, seven-minutes or 10 minutes) but add up through the workday. Added benefits? Increased circulation and a boost of energy.
Can't leave your desk? Try one of these 33 desk-ercises. With names like "The Grim Reamer" and "The Silent Seat Squeeze," these moves can be performed without leaving your monitor.
How are you staying active during the pandemic? Share your tips – you could help a fellow journalist.
---
Feeling a bit of WFH burnout setting in? Tired of going to the same spot in your house every morning and logging in? It might be time to change your point of view.
No, not a change in mindset. Just a change in scenery.
Imagine looking out over a new horizon, or the light hitting your desk at a different angle, or turning your back on the siren call of your television. All that can be reinvigorating and help your productivity.
Here are some tips on how to adjust your surroundings — and your mood:
Grab your laptop and work from your balcony or backyard for a few hours, or a day.
Follow CDC and local health guidelines and try working at an outdoor cafe with wifi.
Too hot or too hot-spot? Get a new perspective by simply placing your laptop on another spot on the dining room table.
Turn your work desk around. Instead of staring at that print all day long, you'll now be looking out a window or patio door.
Change your wall decor.
Bring a plant into your line of vision, maybe even an indoor blooming plant that you can watch transform from day to day.
---
Fluid intake is important at all times, and especially during this summer's heat wave. Indeed, research suggests body water loss of 1 to 2 percent can affect cognitive function.
About to conduct a difficult interview? Deadline approaching way too fast? Trying to make sense of government documents? In every case, reach for a glass of water.
Yes, water cools you down in the heat. But it also helps deliver nutrients in your body. It makes joints glide more easily. It can even help you control your weight.
What to drink: Most times, cool, clear, clean water is best. After a workout, a sports drink can help replace electrolytes. You can add lemon or a cucumber slice to your water for a bit of flavor. Coffee, soft drinks and alcoholic beverages are not proper replacements for water as they tend to have a dehydrating effect on the body.
When to drink: Don't wait until you are thirsty to drink. By then you are already becoming dehydrated. Drink in small sips; no need to gulp down a 16 oz.glass of water at once. Drink with food, it helps retain H2O in the body.
How much to drink: Americans on average drink about 4 cups of water a day. Some literature suggests drinking more. You can also use a hydration calculator. Or you can check to see how well-hydrated you are by simply going to the bathroom.
---
Yes, it's a heat wave. But you don't have to become a WFH puddle in a poorly air-conditioned work space.
Remember, prolonged exposure to heat is not healthy.
So here are some steps on how to work safely, be comfortable and meet a deadline, even as the heat index hovers in the three digits.
Dress down. You're working remotely. Wear shorts, go barefoot.
If you have a ceiling fan, set it to turn counter-clockwise to push cool air down. Don't bother running a fan in an empty room — fans cool you, not the space.
Improvise your air conditioning. Place a bowl of ice in front of a desk fan by your computer.
Cool your extremities. Your wrist, your feet, your neck have pulse points. Apply a cool damp cloth on the back of your neck or a ziplock bag of ice at your feet.
Hydrate. Increase your water intake, reduce caffeine. Avoid the temptation to over-ice your drink. Aim for 50 to 60 degrees.
Draw the shades down. The bright sun can heat up a room. It may be dark and a bit gloomy, but you will be cooler. If you have cross ventilation, open windows.
If you can, change your working hours. Get up earlier and hit your workspace before 7 a.m. Take a nap or go for a short (air conditioned) drive during peak heat.
Beware of your electronics. Unplug accessories you are not using, including chargers — they generate heat. Set your laptop on a table, not your lap. Turn off lights.
Use a microwave or outdoor grill, not the stove. Or choose no-cook recipes.
---
Financial security is a piece of any self-care plan. Whether you're a longtime freelance professional or the economy has thrust you into independent work, entrepreneurship during the pandemic has created stress for the self-employed.
When finances feel unstable, it's enticing to focus on improving that area alone. Here are some other things to consider as self-care while freelancing:
If you're not currently a freelancer, check in on your friends who do contract or gig work. It's a challenging time — and your outreach could feel like a lifeline.
---
The pandemic has opened opportunities for at-home learning, with more free or low-cost courses at your fingertips. From professional development to personal enrichment, learning new skills can be an effective part of a self-care routine.
Here's how you can make the most of online learning opportunities:
Be selective. Zoom fatigue is real, so commit only to sessions you are excited about. (Are you really going to revisit the video?)
Research the instructors. Evaluate their expertise in the subject, or feedback on their instruction style.
Focus fully. Close out email and other work, and turn off notifications. Multitasking is a myth.
Prepare and participate. Prior to the webinar, list what you'd like to learn. Use the chat and question functions to chime in.
Recognize marketing ventures. Some free learning available by commercial ventures come with sales pitches for their products throughout.
Schedule time after the webinar to reflect on what you learned and fill in your notes. What can you apply now? Who can you share great information with?
Respond to feedback surveys. In addition to letting organizers know what worked and what didn't, a survey gives you built-in time to reflect on what you learned.
---
Sorry, social media. Self-care is not all face masks, big wine glasses, yoga pants or scented candles.
Sure, those items are great after a tough day. Self-care, though, involves building habits that support holistic reflection and support. Those habits often are more an investment of time than money.
Here are some no-cost, high-yield methods to improve your self-care. The most important thing? Trying methods for each until you find what works for you.
Set boundaries and articulate them. That can ease stress as it comes to work hours, when you'll respond to email, or other assumed expectations.
Eliminate toxicity. Step away from conversations – or people – that tap too much of your energy.
Stake out your support group. Having a small, trusted group of colleagues, friends or family to explore and reflect on emotions with can elevate your daily experiences.
Listen to your body. When you are tired, rest. When you are hungry, eat. When your muscles are stiff or aching, get moving. And when you need a break, take one.
How you apply self-care techniques is unique to your needs and comfort. And yes, that may be in yoga pants.
---
Feeling stuck at work? Take a break.
It sounds counter-intuitive, but short breaks throughout the work day can boost productivity, improve focus and creativity, and mitigate burnout. (Even a 30-second "micro-break" can make a difference.)
Here are some ideas to help you step away from the screen and recharge:
---
A little greenery can go a long way toward self-care.
Caring for houseplants or an outdoor garden can help you practice mindfulness, provide a sense of accomplishment, and even nourish you with much-needed vitamin D when working outdoors. They can even pump up your productivity when placed in your workspace.
Worried, though, that plant care might be more stressful than soothing? Here are some tips:
Remember: Green thumbs come in all shades.
---
Student debt is the friend who's hung around your house since college, long after the party is over. As journalists grapple with the multifaceted (and stressful) economic effects of the coronavirus pandemic, a common thread is managing some form of student debt.
The CARES Act suspended payments and interest on federally-held student loans through Sept. 30, 2020. While the break in payments is a welcome reprieve for borrowers coping with the COVID-19 pandemic, it also provides some opportunity to pay down debt faster.
Here's how:
If you hold private loans as part of your student debt, the CARES Act doesn't defer payments — so keep making them. If your financial situation is uncertain, consider refinancing to take advantage of lower interest rates or ask your lender about disaster or emergency forbearance.
For up-to-date information on student debt during the COVID-19 pandemic, bookmark this page.
---
You know that exercise is vital for your physical and mental health. And that being outside is good for you. And that getting a good night's sleep is important.
Running — or walking — is an easy way to combine these three components of self-care.
First, it offers countless health benefits. Second, you can get started right outside your front door. Third, it improves your quality of sleep.
Here are some tips, for novice and seasoned runners alike, to maintain your running routine safely:
Another benefit? Running/walking does not require a fancy gym membership and allows you to socially distance from other exercisers.
---
When is the last time you checked on your friends and family? Not only the most vulnerable, but those you tend to leave alone because they seem to have it together.
Reaching out can help someone who may be in need of a chat or more, and it comes with great side effects: a sense of self-worth that boosts our own mental health. During this time of collective trauma related to both COVID-19 and addressing systemic racism, it's important to recognize experiences vary day to day.
People to check in on:
the person who recently moved to a new city or state
the person who lives alone
the person who is a parent
the person who seems to have it all together
the person who always "sees the bright side"
the person who has pulled away recently
And, if you are the one used to being there for others, it's OK to be vulnerable or ask for help.
---
Yes, yes. We know: Exercise is good for you in so many ways, from physical and mental health to stress management to sleep assistance.
If you're finding new motivation to get moving during the COVID-19 pandemic, here are some things to keep in mind as you start – or restart – an exercise routine.
Yoga? Running? Weights? What may work for others may not work for you. Select something you think you'll stick to, and try something different if you find yourself waning.
Start slowly and listen to your body. Pushing yourself to start at levels prior to the pandemic or beyond a beginner level could cause injuries.
Pencil in a paced walking workout. Experts recommend 45 minutes daily, which you can break into 10- to 15-minute chunks.
After establishing your workout, increase pace or weight intensity conservatively, about 5 percent at a time.
If heading to a gym, ensure you know local rules for safe reopening and follow safety protocols including masks and social distancing.
Want more direction? Check out this Well Summer Workout Challenge from The New York Times. Or share how you are restarting your workouts.
---
Making time for routine doctor appointments can be tough for journalists juggling work, family and other home needs. Add in limited appointment availability during the COVID-19 pandemic and instructions to avoid indoor spaces and activities, and medical care seems like a mixed message.
But medical experts say patients shouldn't delay wellness check-ins. Re-engaging through telemedicine is one option, but some care, particularly for annual check-ups, chronic illnesses and other critical needs, require face-to-face observations.
The CDC recommends
checking by phone or email with your doctors' offices on the precautions they are taking;
discussing new symptoms, chronic conditions, or important screenings with your physician;
wearing masks and using contactless payment options; and
using curbside pickup for prescriptions, or requesting larger medicine supplies to limit pharmacy visits.
---
Lengthy to-do lists can be life-savers or anxiety-inducers, particularly during a pandemic. When WFH interruptions and distractions diminish our productivity and, in turn, affect our sense of self-worth, it's time to rethink the to-do list.
Consolidate. Having one master list (farewell, Post-its) can minimize the negative feelings that come when something slips through the cracks.
End the day with a "done list": a list of things you completed, instead of what's left to do. Chances are, you've gone off your initial list and gotten done more than you think.
Use your "done list" list to spot trends, and categorize your work. Finding your daily rhythms could be more effective than a to-do list.
Rethink your not-so-fun or easy things to do. Sub in "I get to" for "I have to" when approaching tasks.
Celebrate accomplishments, however small they seem.
Add self-care to your to-do list. Your well-being is important.
---
Chances are the stubborn coronavirus has canceled your July 4 neighborhood bash or the holiday travel plans you optimistically made more than a month ago. That doesn't mean you have to forgo Independence Day traditions.
Try these celebratory suggestions:
---
Filing copy on deadline may be part of a journalist's day, but filing important financial paperwork on deadline can cause harmful stress. So here is a friendly reminder: Federal tax filing and payment are due July 15.
Millions of Americans were relieved when the federal government extended the deadline for filing, originally April 15, to this month due to the COVID-19 pandemic. While some states also extended their income tax deadlines, not all did — check with your state offices for details.
Here are some tips for facing filing, if you haven't already checked it off your list:
Don't put off filing any longer; it's better to know what you owe or, even better, what you'll be refunded.
Break the job into smaller tasks to avoid feeling overwhelmed.
Budget research time, especially if you've moved states or transitioned from a newsroom to freelance work.
Hire a professional or use a guided software program if your situation is complicated or you want advice you can't find from a reputable source.
File for an extension — but don't prolong the stress that could come with it.
---
That maskless guy in the grocery store who insists on hovering a bit too close — Don't you want to just clobber him? That tweet from some far end of the political spectrum — Aaargh! No one returning your calls and emails — Gimme a #%@&* break!
Anger. It's an emotion. Deal with it.
First, don't deny your anger. Anger can be emotionally, professionally, even socially and politically useful. It can inform others about your limits or bring about social change; witness the effect of racial justice protests on public policy and behavior.
But it seems anger is everywhere these days. The public is angry about restrictions related to the pandemic. It is angry about police brutality and racial injustice. And journalists are caught between documenting frustration and feeling it themselves.
Managing feelings of anger can keep them from becoming hostility. Frequent anger is unhealthy and has been associated with heart attacks, high blood pressure and even stomach maladies. And it can ruin relationships.
The Mayo Clinic has some advice on anger management, among them:
Count to 10 and collect your thoughts before saying anything.
Express your frustration using specific language and "I" phrases.
Take a break and do something physical.
Think of solutions to what frustrated you.
Defuse with humor (not sarcasm).
---
Ed Yong of The Atlantic shared professional advice to the Class of 2020 that got us thinking about how journalists could apply it in their personal lives: Park downhill at the end of the day, leaving a sentence or paragraph or piece unfinished so you don't wake to an empty screen, he wrote last Wednesday.
Research shows that uncertainty causes stress, and stress affects sleep patterns and mental and physical health. What can you do today to set yourself up to feel less stressed about the things you can control, however small?
How you can personally "park downhill" as part of an evening routine:
Food and nutrition: Program the coffee maker. Meal prep tomorrow's breakfast, snacks or lunch. Set out medication or supplements.
Physical health: Plan your walk/run/bike route. Check the weather forecast. Pick a streaming at-home workout to complete.
Physical space: Load and run the dishwasher. Set out your work clothes (check the calendar for meetings). Declutter for 10 minutes.
Financial health: Check bill due dates. Shred old documents.
Mental health: Meditate with an intention for the day ahead. Schedule a check-in with a friend or family member. Make a to-do list for tomorrow, and an accomplished list for today.
---
When is the last time you wiped down your workspace?
If your pandemic routine is anything like ours, you're washing your face masks and hands, well, all the time. Cleaning phones, computer screens, your watch face, or other surfaces? Not as frequently.
Stop, right now, and clean your screens. COVID-19 can remain viable for several days on a variety of surfaces. The CDC advises cleaning and disinfecting high-touch surfaces daily. If you share a workspace with housemates, consider more frequent cleaning.
One tip: Select products based on your end game: Cleaning removes germs; disinfecting kills germs; sanitizing reduces the number of germs.
---
"As journalists, we hear a lot of stuff that may be difficult to hear," says Lori Gottlieb, a psychotherapist and a writer. "But we want to get the story, and we want to get the real story. And so we're going to hear it, and we're going to go there. Same with as a therapist."
Gottlieb, author of the New York Times best-seller "Maybe You Should Talk to Someone," touched on the importance of self-care for journalists during an Institute program on Wednesday.
"Self-care is like this word that people toss around. But I think you have to actually practice it. And what that means is making sure that you are doing what you need to do to take care of yourself emotionally.
"So that might mean you are taking breaks between your interviews. It might mean that you are taking a walk and getting outside. It might mean that you are doing things that you enjoy. You're making sure that you're sleeping well — I think a lot of people on deadline don't sleep when they're on deadline. …
"We have a lot of habits that we have as journalists because we're so focused on just like doing the story, meeting the deadline, that we forget that we need to kind of pace things in a way that works for us. And then also take these psychological breaks from what we're doing. You can't do this work and do it well without taking psychological breaks."
---
Is your caffeine cycle set to sip, sip more, and repeat?
It might be time to evaluate whether you're reaping the benefits of your morning coffee or if the daily dependency is amplifying feelings of anxiety. Healthy adults can safely consume up to 400 milligrams of caffeine daily (about four 8-ounce cups of coffee).
Here's how to safely reduce your intake:
Track your habits. We're swimming in caffeine, from energy drinks and soda to coffee and pre-workout supplements — even pain medication. This chart can show you where your habits add up.
Swap in alternatives. Herbal teas or water can help boost brain functions. If it's carbonation you crave, try a bubbly flavored water instead of soda.
Delay your morning caffeine. (Yes, really!) The body produces natural energy boosters upon waking; try to save the soda until you really need it.
Consider your cravings. Is your 3 p.m. double espresso habit because you really need a boost, or is it an excuse to take a break and a change of scenery? (Breaks are good!)
Cut back gradually to reduce withdrawal symptoms, which could include headaches, fatigue or trouble sleeping that last several days as the drug leaves your system.
---
There's no doubt a layoff — whether your first or third — can be professionally traumatizing. They take a personal toll as well. Studies show that losing the stability that comes with working can be hazardous to mental and physical well being.
As more journalists and communicators face the possibility of layoffs against the backdrop of the pandemic, here are some tactics for what to do when faced with that grim reality.
---
Self-care is not a one-size-fits-all concept. Sometimes it can involve taking a walk outside. Other days it can include a nap. Lawyer and entrepreneur Meena Harris describes self-care as action in an interview with Glamour magazine. This is an excerpt:
"Glamour's Macaela MacKenzie: We tend to think of self-care as yoga or meditation or some kind of "break." But I think it can also be about what makes you feel like you can go to bed at night and actually rest based on how you spent your day. How do you think about that?
"Meena Harris: I will rest when I'm able to. I'm going to wake up and be 50 and be like, Oh my God, you still haven't taken that really good vacation. But the nature of this work is that it is nonstop. It's easy to be like alright, I got to get to Friday. And then it's like we're turning to the next thing, so Okay, I got to get to the end of August. And then you're like, Okay, now I just have to get to the end of the election. And then before you know it, it's been 10 years. So I try to remind myself to not let that happen because I've seen it happen. We've been going, going, going.
"I guess maybe my method is to take self-care where you can—even if it is something sort of small and it's not a whole routine. It's this idea of resetting, shutting down, stepping away. I think that it's about keeping the perspective that you're doing this for the long game. So therefore when you feel like you're about to go off the cliff and are totally burned out, take a day, or a nap, or step away from your computer. There are so many times when supportive friends are like, "Just get the f–k off Twitter right now." Taking a beat is pretty restorative."
---
You don't need to spend an afternoon indoors to appreciate art. All around the world, street artists have been at work depicting life amid the pandemic. As you plan your weekend activities, consider an art walk through your town to appreciate new murals. You can also browse Instagram hashtags #streetart or #murals to see paintings from other places. Local websites can also point you in the direction of newly painted murals.
---
In our connected world, it can be hard to unplug. Yet a digital detox is an important component to self-care.
Too much screen time can cause eye strain, weight gain, chronic pain and poor sleep. The good news is that even small breaks away from devices can help.
Here are easy ways to unplug:
Concerned with your daily screen time? Here are ways to track and limit across multiple devices.
---
At the end of your workday these days, your commute may amount to no more than a walk from your home office to the couch. But even if you've ventured back to your pre-COVID-19 workspace, disengaging when your work is done is key to your well-being.
Here are some tips on how to relax and turn your mind away from the previous eight hours that occupied your day.
---
No plans this weekend? Head outdoors.
Scientists agree that spending time outside has many positive benefits to physical and mental health. It can boost immunity, help mitigate risk of chronic illnesses, decrease stress, anxiety and depression, and improve creativity and memory. Sunlight exposure also can provide a daily dose of Vitamin D, which is crucial for bone health and immune function.
Here are some creative tips for taking your plans outside:
---
Humans are creatures of habit, which is why establishing good routines is essential to self-care. But feelings of uncertainty can rout the best routines — especially with so many external factors changing daily.
When the question marks begin to add up, consider the following:
What routines have you started during the pandemic that you hope to carry forward? Email Beth Francesco to share what has worked for you.
---
Health officials continue to recommend wearing face masks when in public to protect against the spread of COVID-19. As journalists head into the summer heat to cover protests and cities reopening, consider the following tips.
Always wash your hands before putting on or taking off your mask. When you can't, use hand sanitizer.
Once on, refrain from touching the mask until you are home — even if you're walking to or from an assignment. Pro tip: Remove the mask using its ties so that you avoid touching the front.
After the mask is off, consider it contaminated and ready to wash. Most reusable cloth masks are fine to stick with the regular laundry. A warm or hot water cycle in addition to the dryer could help kill viruses.
Don't share a mask with a family member or roommate.
With rising temperatures and the friction caused from fabric face coverings, you may notice an increase in acne. Don't worry — try these three things:
Experiment with other mask material, like silk.
Wash your face with salicylic acid or other exfoliating products.
---
Feeling overwhelmed? Try virtual volunteering.
Research reflects that helping others has positive benefits to your physical and mental health, from reducing stress to fighting depression. As we previously discussed, volunteering can provide a sense of purpose, introduce new skills and bring communities together.
Here are additional ways to get involved with volunteering, social distancing style:
Also, visit catchafire.org for more virtual volunteering ideas. And before getting started, be sure to check with your newsroom manager to ensure there is no conflict of interest.
Short on time? Donating to charity is another easy way to give back.
---
Sharing self-care practices has become omnipresent in 2020. Today, we're sharing how Black writers, journalists, and activists are practicing wellness now.
---
Sleepless nights can lead to daytime fatigue, a combination that can amplify stress and depression. Sleep – even in small bursts – can improve mood and performance.
Napping can help.
If you have a long night of coverage ahead, a planned nap can keep you alert.
An emergency nap – when tiredness hits you suddenly and you can't continue what you were doing – can get you back on track.
Habitual napping involves regular, scheduled naps. (Some companies and colleges have installed nap rooms to help users reap the benefits.)
Tips
---
We reached out to the American Psychological Association for self-care guidance as journalists navigate today's stresses. Dr. C. Vaile Wright, the APA's senior director of Health Care Innovation, provided tips for managing stress, screen time and taking a break.
What advice can you share about balancing high-stress, high-stakes work and family life mentally and physically?
Wright: Give yourself permission to set boundaries around your work, including disconnecting from your devices to spend quality time with family. Breaks are important for our brains to have recovery time and to "reset." It's not selfish to take time for yourself. You need to be emotionally healthy in order to do your job effectively – to get important information to your readers, viewers or listeners and to perform your public service.
Some journalists have openly shared their personal frustrations and stress using social media. Why is it important to vocalize such feelings, and what are meaningful ways to do so?
Wright: Knowing that others are experiencing similar stresses helps you to feel less alone and can help you identify new ideas to face your own struggles. Share the joys and the sorrows of work and recognize one another's successes. Maintaining your relationships … strengthens our sense of self and provides that needed emotional connection with those we care about.
What other advice might you give to journalists and communicators?
Wright: Human beings have an enduring capacity to be resilient. We can move forward — we have done it before, we can do it in the future.
---
One way to work through challenging times and overwhelming emotions is by talking to others. Research shows that verbalizing your thoughts can help mitigate negative feelings.
But how do you have meaningful conversations online and in person with loved ones when they fundamentally disagree with you?
If you need advice for how to redirect hostile conversations, see our previous advice here and here.
---
As we previously discussed, it's OK to ask for help.
One free way to get support is through an Employee Assistance Program. These work-based services are voluntary, confidential and can offer short-term counseling for an employee who may have a personal or work-related problem.
EAP counselors have experience assisting those affected by grief, stress, psychological disorders, substance abuse, work-life balance, health concerns and more. They also can guide organizations on ways to prevent or cope with workplace trauma and other emergency response situations.
To find out more about how an EAP might help you, contact your Human Resources rep.
---
Vivid dreams and restless nights have become hallmarks of life during the pandemic. But not getting enough rest can amplify the effects of stress on the body and impact your attitude and ability while you are awake.
Stabilizing sleep takes experimentation and patience. Expert tips for getting to — then staying — asleep rely on finding a solid routine that works for you:
---
Thinking about the price of turnips? You're not alone. Video games like Animal Crossing (where turnips represent stock market value) have given many a way to turn off the pandemic, at least while they play.
There is good reason. Research links moderate video game play to flourishing mental well-being, and experts say gaming can promote relaxation and ward off anxiety. Whether on your phone or on the big screen, gaming can have positive impacts.
For double the self-care, try The Guardians: Unite the Realms — a free MIT Media Lab mobile game that rewards players for performing real-life self-care "adventures." Activities like walking for 20 minutes, spending time in nature, drawing, and video chatting with a friend earn in-game rewards while forcing focus on positive practices and reflections on tasks. The game is ad free and contains no in-app purchases.
---
Invest your time in something that can pay off: financial literacy.
According to the American Psychological Association's Stress in America 2020 survey, the economy, work and meeting basic financial needs are top stressors during this pandemic. Understanding your financial situation and making a plan can help provide clarity amid the uncertainty.
If you find yourself less than confident in your budgeting, investing or other complicated financial skills, consider the array of free courses on the subject that can help you navigate tricky topics.
Keep in mind that online courses are resources, not specific advice. Some things covered may not be applicable to your circumstances.
---
Sunday is National Scavenger Hunt Day.
Scavenger hunts — whether you're designing complex riddles or hunting down items in your home — can help boost your mood and ease stress while socializing with friends and family.
Some museums and visitors bureaus have designed socially distant or digital scavenger hunts. (Check in your city.) One local business in Denver is trying to break a world record this holiday weekend. And neighbors have started lending their creativity to give little ones something to do.
For a more personal approach, try creating a straightforward list of items or develop riddle clues for your searchers to solve. Set a timer, share the list with a group, and see who finds the most items in the time limit.
Themes for hunting items inside your home:
A mix of everyday things (like a fork or a baseball cap) and some unique things (like a yellow flip-flop or potted aloe plant). Here is a list to get you started.
A word-themed search: Participants search for items that represent the word selected, then share with the group.
A monochromatic color item hunt. (All the blue things you can find.)
A photo hunt. Participants hunt for items or scenarios in their phone's photo gallery.
Things that start with the first letter of the person's name.
Themes for heading outdoors, safely. Use the ideas above, or try:
Historic, cultural or iconic landmarks in your neighborhood or city. (Use Walking Milwaukee's example as a guide.)
Meaningful locations for your loved one(s). (Especially good for date night!)
Buried treasure. Have each part of the hunt lead to the next clue, ending with a fun or valuable find for the first person finished.
---
Reviewing financial documents is a part of a well-rounded self-care routine. But conversations about finances, particularly around mortality, get complicated and stressful. Help ease concern about your assets by breaking the work into manageable tasks.
Reviewing beneficiaries can be a way to start and to exercise a sense of control.
List out accounts (checking and savings accounts; retirement accounts such as IRAs and 401(k)s; life insurance; HSAs; annuities; and so on).
Review each account to ensure you've designated a beneficiary that reflects your current wishes.
Designate a beneficiary where you haven't. Keep in mind that, even if accounts are included in an overarching will, financial institutions carry a custodian agreement's default provision that could control who inherits your funds if you do not name a beneficiary.
Ensure the information for any individual named is correct and up to date. Consider suffixes (Sr., Jr. and III), legal name changes and other details.
If you don't wish to designate an individual, you can designate a nonprofit organization, school, church or other group whose mission you'd like to support.
Estate planning is complex. Your employer, insurance company or a community agency may provide assistance with estate planning at low or no cost.
---
Sorry to be a buzzkill, but it might be time to change out of pajama pants.
For many journalists, the initial comfort of donning sweatpants during WFH meetings has turned from unique to uniform. Others have found their fashion version of a mullet — business from the waist up, who knows what from the waist down — can result in some precarious problems during video calls or on air.
More importantly, science supports that clothing choices can affect one's mental state and can have a "dramatic psychological impact" on productivity and feelings of self-worth. Why? Fashion connects us to and places us in the world.
More to consider:
Whether we like it or not, people form snap judgments based on appearances — something to keep in mind when working with sources, colleagues and supervisors — even over video chats.
Maintaining a routine — including getting up and ready for the day — is critical to mental health. (May, by the way, is Mental Health Awareness Month.)
The simple act of choosing what you'll wear is a way to control something during an uncontrollable time. It also can signal to your brain that something new is going to happen.
You don't have to change your look or overdo it. Clothing can help you subconsciously cue that you are still at work, just in a different location, the same way your pajama bottoms can signal it's time to chill.
---
The days are warming up, gardens are abloom. Time to grab your laptop and go outside to Zoom.
One advantage of WFH is that home is not just your dining room table or cramped closet. It's also your balcony, deck, front lawn or stoop. Even your local park (with proper social distancing). Use them.
Studies show that open air can make us more productive by clearing the mind and adding new energy and focus to our work. That human appetite for the outdoors even has a name: Biophilia.
Before you abandon your indoor desk, consider these tips:
Unless you're going to work in full shade, you'll want to have an anti-glare screen.
You might need a WiFi booster or to use your phone as a mobile hotspot.
If your patio chair is too low, take a pillow with you.
If you don't need to sit, use your gas grill as a stand-up desk.
If you don't have an accessible outdoor power outlet, power your laptop to 100% and have a portable power source for your phone.
Have sunscreen, snacks and water nearby.
Finally, you don't have to spend your entire 8-hour workday outside. Remember, it's the change of pace and place that provides balance.
---
Sending a handwritten letter may seem counterintuitive — or inefficient — to deadline-driven journalists. But taking time to focus on such a task can help alleviate stress and strengthen relationships.
During the pandemic, letter-writing campaigns have helped teens connect with the elderly, helped communities thank first-responders, or provided an outside link for those in isolation. The United States Postal Service has started a "show someone you care" letter writing campaign with Scholastic, complete with lesson plans for students. (Yes, it remains safe to send mail.)
Here are some ideas to spur a handwritten note:
Send a thank-you note. (Practicing gratitude positively benefits wellness.)
Send an update to a family member, friend or former colleague.
Congratulate a recent high school or college graduate — and share some advice.
Be there for a friend suffering a loss.
Share why someone is special to you.
Thank a first-responder, local journalist or other essential worker for their actions.
Write a letter to yourself to read in a few months.
---
If your spring cleaning has turned into a May mess, you're not alone.
More time at home during the COVID-19 pandemic allowed many to confront the volume of stuff they had around the house. Decluttering your space can help with mood and anxiety, and donating unwanted items can contribute to your happiness — a win-win during challenging times.
But bags of clothing or household goods are stacking up. Nonprofits that assist in turning surpluses into supplies for those in need have shuttered or been operating at limited capacity during the pandemic. Many have shifted to asking for financial contributions rather than physical goods.
Until stay-at-home restrictions ease, here's what you can do with your unwanted but still usable items:
If you have the space to store bags or boxes, prepare your goods to donate once restrictions end.
Goods like personal care items — even unopened sample sizes — might be needed at local shelters.
Join an online network that allows you to donate items to individuals in need. Freecycle.org or trashnothing.com allow you to post or peruse items available for free.
Consider selling goods through mail-in online consignment shops like Buffalo Exchange, ThredUp or Poshmark, then donating your earnings to a charity of your choice. Some, like ThredUp, make the donation for you.
Use contactless pickup or drop-off methods to sell goods using tools like Facebook Marketplace, OfferUp or letgo, then donate the funds to your charity of choice. This, of course, depends on your comfort level.
The number of those in need across the U.S. will grow. Stay in contact with local donation centers to ensure your generosity reaches those who need it most.
---
Conflict happens. When conversations with loved ones during and about the pandemic turn into full-blown disagreements, changing the topic (and returning to it when cooler heads prevail) can be just as important to self-care as it is to preserving the relationship.
Here are strategies to redirect conversations:
Arm yourself with topics that can shift the conversation from disagreement to description. Asking what someone's been watching, cooking, or reading can help focus on questions that people can answer, rather than what they can't control.
Pose questions that start with "how" or "why". It's the J-school adage: Avoid yes or no questions, which could deliver yes or no answers. Invite context from the start.
Ask follow-up questions to dig deeper and discover common interests. Relationships grow stronger as you discover layered common interests.
Some questions to change the conversation:
If you were going to start a podcast, what would it be about and why?
Tell me about a skill or hobby you've learned or refined.
Tell me about the funniest thing your child/grandchild/niece/nephew/pet has done today.
---
Journaling to process emotions isn't new, but as the COVID-19 pandemic has worn on, some writers who rejected the practice in the past are reconsidering.
Journaling can help manage stress and process emotion.
Here are journaling tips from writers in the Journalism Institute's Writing Through daily writing group:
Your journal is yours: Release notions of what a journal is or needs to be. As the owner, you'll define and redefine your journal's purpose.
Prompts can help: Not sure where to start? Search "writing prompts" online, and you'll have an array to choose from.
Journaling is simply documentation: Stray notes, lists or other writing counts. Thoughts don't have to be complete to be valid.
Try photography: Tapped out after a day of writing? Document your day through photos, which can evoke memories you can reflect on later.
Collect artifacts: Receipts, menus, text messages, emails, birthday cards, Zoom screen grabs — all can reveal telling details about this period of time.
---
Journalism matters. Chances are, as a journalist, you've helped to change someone's life. That can be difficult to remember amid covering the COVID-19 pandemic, when good news and bad news vie for attention by the hour.
It's important to take time to remember the good stuff. Practicing gratitude and receiving gratitude can have a positive impact on physical and mental wellness.
Today's tip: Take 10 or 15 minutes to gather up the nice emails you've received from readers, kudos from the boss, or cards from co-workers and file them into a "love me" folder. Whether electronic or physical, visit that folder when you doubt your skills or your impact. Mindfully reading and reflecting on what you've done well can build motivation to get through what's in front of you.
---
Emily Spicer had a bad day Tuesday. Three days — and 300 journalists later — she's in a much different place, literally.
After starting the "Where I'm writing from" group on Facebook, Spicer and the group's members connect while getting a glimpse of journalists' real-life, work-from-home spaces. Members share a photo of their home "offices," which range from the artfully curated to space carved out in a child's closet. All show the WFH reality journalists face, and members have found support along the way.
Spicer, features editor for the San Antonio (TX) Express-News, told us how the idea and growing community came about.
"I started the group because I was having a bad day. I had just hit a kind of wall emotionally with work. I had been looking at the 'View from my Window' Facebook page, and it was starting to make me feel bad — like the fashion magazine effect on women.
All these places on the page were starting to look like a travel magazine, and I started thinking, 'Why don't I live in a beachside house in Oahu? Why don't I have a home overlooking a UNESCO World Heritage fjord in whatever country it was instead of a small 1950s rock ranch house overlooking a lawn?' I started to feel bad about my house, and I love my house and my little office.
So, at some point that morning, I just decided, 'You know, what I really want is a Facebook group where I can see the reality of where journalists are working now.' I wanted to see something real and have people share positivity about that. I want to create a space, a community, where stressed-out, hardworking journalists of all stripes could safely share photos and stories of their spaces as a way to illustrate and remind others that they're not alone, that everyone in journalism is struggling and trying.
But you're still working, you're still writing or editing or photographing or whatever you do and that's important and that's necessary. And that's awesome. I just love, love, love how people have responded and how the group is growing."
Visit Where I'm writing from.
---
Whether you planned to or not, you've built a pandemic routine.
It's natural: Humans crave the comfort of routines, which can promote physical, mental and emotional well being. Think consistent meal times, sleep patterns, or exercise routines.
As journalists' work to cover the pandemic wears on, now is a good time to take stock of the routine you're in and correct course as you'd like.
Use this checklist and note whether you are getting too much, just enough, or too little of the activities. Based on your responses, make changes where you see fit:
Professional screen time
Personal screen time
Consecutive sleeping
Naps
Exercise
Focused eating
Snacking
Alcohol or drug consumption
Time with children/family
Time with friends
Reading
Creative activities
Unplanned time
Other activities you participate in
---
Sometimes the best thing you can do for yourself is ask for help.
Now is a good time to review your employee benefits package for information on any Employee Assistance Programs your employer provides. EAPs offer a variety of services — assessments, referrals, and follow-up — to support an employee's mental, emotional and financial well-being.
Employee participation is voluntary, and information is kept confidential. Services can help with personal, family and work issues. Some employers offset the cost of services — for example, by funding the first three to six counseling sessions or a consultation with a financial planner. Contact your HR rep for more information.
---
Today is #GivingTuesdayNow, an emergency response by the organizers of December's traditional #GivingTuesday to the unprecedented need caused by the COVID-19 pandemic.
Giving may seem out of reach during this uncertain time. But evidence links generosity to positive feelings — something we all could use right now. Consider how you might support your colleagues during this time:
Subscribe to a local newspaper or magazine.
The next time you hit a paywall, pay for the content or daylong access to a site.
Join a journalism organization that supports your interest, or renew your membership dues.
Share your times and skills with a journalism student. Contact us to find out how.
If you enjoy this newsletter, support our work with a donation today.
---
If you're hitting a creative wall, try getting behind a lens.
Dallas-area journalism educator Daniel Rodrigue, like many instructors around the country, has reinvented end-of-semester instruction and assignments in the wake of COVID-19 campus closures. Rodrigue, who also supervises student media at Brookhaven College in North Texas, shared his "Choose-Your-Own-Adventure Photography Challenge" with the Journalism Institute.
Whether you're a photographer — or simply want to change your perspective — try one of the challenges Rodrigue issues to unlock creativity. Hint: You do not need a professional camera to try this — your phone camera will do just fine!
Waffle Challenge: Use your imagination and ingredients on hand to style a plate of fresh or frozen waffles. Shoot in good light. Pro-tip: If possible, have an out-of-frame assistant pour syrup while you shoot.
Forced Perspective Challenge: Insert yourself into a scene using miniatures, ranging from toys to cars to dolls to action figures.
Monochromatic Challenge: In good light, photographers must use five to 15 objects of the same color to shoot either self-portraits, portraits (if possible safely) or still life arrangements.
---
By now, most of you have set up your WFH stations. You may be fortunate enough to have an office in your house. Or a desk in your bedroom. Or maybe you just set yourself up at the dining room table and toil away. (Moving placemats, shoving salt shakers aside is not new to COVID-19).
Wherever it is that you set up to work each morning, organizing that space has as much to do with order as it does with boundaries.
So here are some tips if you work in a space where you can isolate yourself:
Have a regular start time and a regular end time.
Get non-essential paperwork off your desk and store it away. You don't want desk clutter to start encroaching on your work space like the trash compactor in Star Wars.
Place a sign on the door to indicate when you can and cannot be interrupted.
Take regular short breaks.
At the end of your workday, tidy up your desk and write tomorrow's to-do list. It will make your morning happier.
Step away and close the door. Imagine you just finished your commute home.
Here are some tips specific to the dining room or kitchen:
Keep your laptop, power cables and essential papers in a box or in a wheeled cart or caddy you can hide in a corner when not in use.
If you have family in the house, make sure you have ground rules for use of common space that limit interruptions and distractions while working.
Sit near an outlet. You don't want your power chords to become the family obstacle course.
Make sure you have a Wi-Fi printer and keep the printer in a closet or in another room where it belongs.
Get headphones. You can't close the door to distractions, but you can close your ears. Play soothing instrumental music.
At the end of your work day, write tomorrow's to-do list and pack everything back up in your box or filing cabinet and hide it away.
Set the table for your evening meal. Make sure you didn't leave your mouse next to the pepper.
---
As some states begin to ease up on stay-at-home orders and allow businesses to reopen, journalists and communicators should take stock of their personal protection. That includes how they maintain cloth masks, which the CDC has recommended be worn in public at all times.
Here are some things to keep in mind:
Don't share a mask, even with a family member.
Wash your hands or use hand sanitizer before putting on and after taking off a mask. Avoid touching the mask once it's on.
Once used, consider masks contaminated. A recent lab study showed COVID-19 can survive on a face mask up to seven days.
Experts say masks should be washed immediately after being around someone who is symptomatic, or after one or two uses.
The CDC says it's OK to toss masks in your regular laundry, using the warmest water setting and completely drying items. (Tumble-drying a mask without washing likely doesn't kill the virus.)
Be mindful of how detergent could affect sensitive skin on the face, which already could be suffering.
Consider making or buying multiple masks, which will show signs of wear over time. Having multiple for use throughout the week.
If you've found a face covering with the perfect fit for your work, please share where you found it.
---
When she needs a reminder to breathe while writing, Pulitzer-winning columnist and author Connie Schultz turns to photos on social media, she told participants Wednesday in an Institute program on writing, resilience and community.
"I found on social media that, one of things I'm doing now is, I'm using different photos to try to bring a light touch to topics and to remind people to breathe. Because breathing is actually … we know that it can be helpful. We know it can help with stress. And it's struck me how many people have been responding to me and telling me that they didn't even realize how often they were holding their breath, or breathing in a shallow way, until they see the reminder to breathe. I'm doing that as much for me as for anyone else, because it helps me stay upbeat."
---
When you're stressed, reach for a bottle … of water, that is.
Dehydration can lead to headaches and digestion issues, as well as affect your mood — adding to physical and mental anxiety caused by COVID-19. Staying hydrated can help flush toxins from your system and help you feel full.
WFH journalists with more access to their daytime beverages of choice — coffee and sodas, which are diuretics — should consider substituting some good ol' H2O.
Try this quiz to see if you are showing signs of dehydration, then test out some of these tips:
Set hourly reminders on your phone or laptop to sip some water. This also will force you to stand and walk for a few minutes while you get your drink.
Download one of the numerous apps to track your water intake.
Know how much you need: A basic equation is to divide your body weight in half, then drink that number of ounces. (For example, if someone weighs 160 pounds, he or she would need 80 ounces of water, or about 10 cups.)
Eat whole fruits and vegetables, which contain a lot of water.
Are you struggling with self-care? Let us know what topics interest you most, and we'll find ways to help.
---
When feeling overwhelmed, the advice usually goes: Take one thing at a time.
But it's really tempting to use listening time on a video call to type up a quick email you've been meaning to send, or to fold the laundry while on a webinar.
The myth of multitasking has a long history coupled with the push for constant productivity. Now that WFH is spurring back-to-back meetings and forcing more communication than before, it's not a surprise that we're trying to double up on tasks and create time. (Hint: You cannot create time.)
Here are some reasons you should take things one at a time:
How have you modified your daily routine to avoid multitasking? Share your advice — it could help a fellow journalist.
---
"As journalists and camera operators and photographers, our shoulders are doing a lot of work," says Kimina Lyall, the deputy director for the Dart Center for Journalism, Asia Pacific. That can leave journalists carrying a lot of tension and stress in the shoulders, she explains in a new yoga video put out by the center.
Lyall has taught yoga in three 10-minute videos for journalists, part of a series of resources she and the Dart Center team have created to help ease the strain of covering the COVID-19 pandemic.
We featured her first video April 13; she since has released "smiling shoulders" and "happy hips" for journalists.
"One of the traps of anyone that works in a kind of deadline-based environment is that we forget to take those kind of quick little breaks to kind of, you know, loosen ourselves up," she says.
---
If your eyelids are drooping by 8 p.m. each day, you're not alone. Screen fatigue brought on by nonstop video conferencing for work or during personal time is real, and the eye strain it causes can lead to headaches, tiredness and reduced productivity. Reports this week show things like your instinct to look at the speaker's eyes and your conferencing settings also impact eye strain.
Here are some eye-opening tips we're trying:
The "20-20-20" rule: every 20 minutes, take 20 seconds to look at something 20 feet away.
Schedule gaps between work meetings. Five to 15 minutes gives you time to change location, take a walk, or process your last discussion.
Switch from gallery view to speaker view. Doing so more closely mimics a conference room meeting, where you direct attention to the speaker.
Eye yoga: Look to the left and hold, then do the same to the right. Look up, hold the position, and repeat while looking down. Close your eyes, then repeat several times.
Allow time between work and your virtual happy hour or family gathering.
Ask: Do we really need to meet? Will an old school phone call or note suffice?
Leadership coach Jill Geisler shares more tips to keep teams tuned in when you're Zoom'd out.
---
Are you bored yet? Spending too much time on Zoom? Try putting the screens away and digging into a jigsaw puzzle.
Solving puzzles is a creative and safe way to pass the time in quarantine, and there are also a number of health benefits:
Need a new puzzle? How about The New York Times Jigsaw Puzzle Of Your Birth Date, The Life Cover Collection, Ken Keeley's Great Magazine Covers, or The Washington Post Jigsaw Puzzle.
---
Things seem a little out of this world right now. So why not connect to the universe?
Tonight is prime viewing for the Lyrid meteor shower, which began Sunday and will peak just before dawn Wednesday. The Lyrids have been observed for 2,700 years. The show will peak very early Wednesday. Set your alarms to step out and look up. Paired with a new moon, the meteor shower is expected to be particularly vibrant.
---
Feeling listless? Set down some roots.
Whether your ideal garden is a professionally designed refuge or a succulent on your apartment's windowsill, a little green goes a long way:
You don't have to leave home to find your green thumb. Many gardening centers have converted to online sales and contactless delivery. You can also find plants ready to be adopted on sites like Facebook marketplace, OfferUp and LetGo.
---
If your walls feel as if they are closing in on you, it might be time to rethink how you're looking at them.
This weekend, consider hosting a virtual "gallery night" with a friend or family member: Change up your video chat by walking through your home, showing off artwork, photos, keepsakes, or other items you have displayed and sharing why they are important to you.
Art is in the eye of the beholder, and you can learn a lot about yourself or a friend (and catch some inspiration) by perusing a collection. Whether your favorite pieces are carefully curated from art shows or proudly displayed masterpieces by your kids, everything has a story. Share them as a way to connect, even in isolation.
Some things to think about:
Where did you find the piece? What drew you to it?
What memory do you connect to a photo or keepsake? Why do you display it where it is?
What themes come up in your collection?
Thanks to Meda Kessler, editor of 360 West magazine in Fort Worth, Texas, for the inspiration for virtual gallery nights.
---
We aren't yet in the home stretch of the pandemic, but stretching — especially full body practices — can help us as we work from home. Dr. Karen Erickson, spokesperson for the American Chiropractic Association, says she prefers a full-body approach, like yoga, rather than stretching an isolated body part.
She shared these three exercises by email:

Stand or sit and put your thumbs under your armpits, and pull your elbows back while looking straight ahead floating the crown of your head to the ceiling. This opens the chest, shoulders and neck flexors.
Put both hands behind your head with your elbows pointing out to the sides the whole time. Now slowly bend your neck forward, center, backwards, center, right bending, center, left bending, center, rotation to the right, and rotation to the left. No need to stretch into pain; stay within the range that is comfortable.
Lie on your back and gently bring both knees to your chest, holding behind your knees to pull them toward you. Do not lift your head. Then cross the right ankle over the left knee and pull the left knee to the chest. This will open your hips. Do the other side. End with both knees to the chest, rolling slightly from side to side. This sequence helps undo the stress of sitting.
---
Chances are you've received at least one alert while reading this newsletter. If you made it this far without one, consider yourself lucky: Research in 2014 showed people dealt with an average of 60 notifications a day — and that didn't include Slack. Or apps.
Or a pandemic.
Carving out space for yourself, especially amid covering an ongoing global crisis, can feel selfish or, worse, create a fear of missing out on a story or opportunity. FOMO is real, and it can add stress and distraction to an already anxious time. But media professionals and first-responders could benefit from a break from notifications. Doing so can improve focus and productivity when you are back online.
Where to start:
Set boundaries and share them. It's OK to tell people that your phone is off for a couple of hours each night.
Review your work expectations with your boss. If news does break, what is your responsibility?
Turn off push notifications on your phone and computer. If you feel as if you can't, select at least a handful that you can turn off.
---
Call it the helper's high.
Whether volunteering is a regular activity on your schedule, or you find time when you can, you might be missing that positive feeling you get when you give your time and talent to someone in need.
Research shows volunteering can lower stress, help people learn to build relationships, and increase your lifespan. (And, our staff points out — it feels good to contribute in a chaotic time.)
Here are ways you can help others from home:
Become a "senior angel." Write letters to residents of nursing homes in your area. (Here's one example.)
Buy meals for or send thank-you emails to first-responder agencies, grocery store managers and government agencies still in operation. Hint: Remember to ask them to share your note with their employees.
Sew face masks for your neighbors, or prepare a meal for a neighbor in need.
Have a special skill? From copywriting to mobile app prototyping or performing social media audits, Catchafire.org matches you with an organization in need.
Points of Light has created a clearinghouse for virtual volunteer opportunities.
---
Kimina Lyall knows journalists can get locked in — mentally and physically — when working on major stories. As the deputy director for the Dart Center for Journalism, Asia Pacific, she and the Dart Center team have created resources to help journalists cope with and better cover the pandemic.
But Lyall wanted to give something more, and combined a longtime passion — yoga — with her longtime profession in an 11-minute video called "Chair yoga for journalists, reporters, editors, managers and all media practitioners." It's part of a series she has planned. "Next up will be 'smiling shoulders,' which is designed to help those of us who are hunched over computers, or carrying heavy camera gear and the like, loosen up our shoulders," she said.
We reached out to Lyall, who works out of Australia, to learn more.
What inspired you to make and share this video specific to journalists?
I'm very passionate about yoga. It was part of my long journey back from post-traumatic stress disorder, which I experienced as a result of my work as a journalist. But I also am a teacher trainer, and I figured it would give me an opportunity to practice teaching in a safe environment. … I know how easy it is as a journalist to get "locked into position" while focused on deadline, so I wanted to say, "Hey, you! I've got something you can do from your chair."
Aside from your yoga practice, how are you practicing self-care?
I am in lock down in Australia, like most other people around the world. In addition to yoga each day, I meditate, walk my dog (luckily I live near the beach so I have a lovely walk) and connect with friends and family daily. I also turn off all screens after the evening news bulletin and read a book!
---
One thing is certain: COVID-19 is impacting our days and our nights.
Whether you've lost or gained ZZZs during the pandemic, sticking to a sleep routine that includes 7 to 9 hours a day is important to your physical and mental health. Anxiety — and the new no-commute, WFH norm — may have disrupted that routine. Add in more screen time and routinely sleeping in while on lockdown, and you'll find yourself irritable or unfocused during the day.
Here's how you can reset your sleep routine:
Bed times aren't just for kids. Wake up and go to sleep at similar times each day (yes, even on weekends). Don't forget to give yourself time to wind down.
Give your body time clues: Shower, eat and exercise at similar times each day.
Lighting matters: Softer or dimmer lighting — and avoiding screens — helps signal that it's time for sleep. Soak up some sun outdoors during the day. Adjust your computer screen to limit blue light.
Don't work or watch TV from your bed.
Try a guided meditation or body scan (learn how here) to lull you.
Avoid the news before bed.
Need another reason to get good sleep during the pandemic? Quality sleep can help boost your immune system.
---
The pandemic is dominating parts of our lives we thought impenetrable: how we work, how we eat, how we live — and how we talk to each other.
It's OK (and healthy) to talk about something other than coronavirus. Studies show that people connect through shared experiences. But the research also shows that consistently focusing on and talking about negative experiences can make you more stressed.
Here are some things to help:
Ask about hobbies, family and interests (avoid work, if you can). Relationships grow stronger as you discover layered common interests.
Be observant during video calls. Ask about an interesting painting, the unexpected pet sighting, or the unfinished puzzle on the counter.
Spread heavy conversations out: Keep updates short and focus on the good stuff.
Connect friend groups that normally don't interact on group chats.
Play games remotely. Pictionary, trivia and word games can spark creativity (and conversations).
Find a list of conversation-starter questions (there are many). Things to ask about:

New recipes they have tried
What creative projects they are working on
Life skills they are sharing with their kids
What they are binge-watching
Remember, it's OK to say you need a break from coronavirus conversation.
---
Weeks into WFH, you might be feeling it around your midsection.
Headlines and memes about the "Quarantine 15" make us pause to consider the potential weight gain in store as overall stress increases, WFH stretches office hours, we're less mobile, and social distancing brings us closer to food than to our friends. One site has created a calculator to predict weight gain.
Stress makes us crave sugar, fat and carbs, which are prevalent in many shelf-stable staples stocked in pantries during lockdown. Bloomberg reports that sales of comfort foods have increased (potato chip sales are up 30 percent).
Some tips:
---
Marangeli Lopez says two things are essential to a successful workout at home: music and plenty of space to move and jump around. "Make sure you have a decent playlist that's going to keep you going," said the WTEN digital producer, who has converted her usual bootcamp workout at the gym for one at home.
She shared equipment swaps to consider:
No weights? Grab laundry detergent (they have handles and are usually heavy), heavy water bottles, or a large pot to use for squats, lunges, curls and more.
No medicine ball? Use a pillow and slam it as hard as you can. "It'll help because you'll still be able to perform the move with correct form," she said. And, bonus: "Slamming an object — that usually helps with stress relief."
Other swaps we've found: a filled backpack as a weight vest, your living room rug as a yoga mat, or a broom as a mobility tool.
---
A key to your WFH comfort: Your keyboard and mouse placement. Dr. Karen Erickson, American Chiropractic Association spokesperson, advises placing a keyboard or keyboard tray at elbow height to keep wrists from flexing. Wrists should be straight, and wrist supports can help prevent flexing.
Dr. Erickson suggests the following gentle stretches to help prevent wrist pain:
Hands in prayer position and open fingers apart, and gently push palms together, and heels of hands down.
Shake your hands gently in different directions both when down by your sides, and again overhead.
Place one arm in front of you with the elbow straight, palm down, and wrist flexed so fingers are pointing to the floor. Spread your fingers slightly and with the other hand gently press on the downward facing hand. Don't force here. Hold for about 20 seconds.
---
No bones about it: Posture plays a role in pain management. "Good posture means the bones carry the weight of your body," said Dr. Karen Erickson, spokesperson for the American Chiropractic Association, in an email interview with the Institute. "Aligning your posture lets your bones do the work, not your muscles." This prevents muscle spasm, pain and inflammation — even headaches, she said. Here's Dr. Erickson's cheat sheet:
Sit in a good chair (even a wooden one) on your sit bones, with a little arch in your lower back. Avoid the slouch — that half-sitting, half-lying position so many of us use to lounge on the sofa or in bed.
When sitting, put both feet on the floor with a right angle at your knees. Avoid crossing legs or tucking in feet.
To avoid neck pain, keep your sc​reen a​t eye level, whether you use a laptop or monitor. Use books or a stand, if necessary.
Keep your head erect, in line with your torso. "For every inch your head is forward it increases the weight by 10 pounds," Dr. Erickson said.
Shoulders should be dropped and relaxed, with elbows hanging down, centered at the seam line of your shirt.
Keep your sternum or breastbone lifted. This keeps your torso, head and shoulders erect.
Don't be surprised if you frequently catch yourself with poor posture. "As your habits change, you'll be able to spot any trouble right away and fix it," Erickson said. "If you catch yourself slumping, just chuckle and think, 'I can fix this.' And fix it. Done!"
---
You can say it: Things stink. While it's tough to focus on the good stuff right now, experts say expressing gratitude contributes to physical and mental health , and so does documenting it.
Write a note. In a "thank you" letter or card, be specific about how you feel, and why , while thanking a person for something he or she did. According to the CDC and WHO, it's still safe to send and receive mail . Or you can bring the letter to life by reading it during a phone or video chat.
Thank a colleague by sharing one of the cards above.
---
Savannah Bullard is editor in chief of The Crimson White, the student-run publication of the University of Alabama. In an email Q&A with the Institute, Bullard shared where she's finding strength.
"Many essential people in this time (reporters, first responders, medical professionals, service workers, etc.) are trying to toughen up and muscle through all the new (WILDLY lofty) expectations in light of this global tragedy …
"I had to learn that as a leader of a staff that's really, really hurting right now, I need to make sure that my folks are given the time to grieve the loss of their senior years, the loss of formals and honors day ceremonies and end-of-year banquets and walking across the stage in Coleman Coliseum in May. … I'm a first-generation college student who will never see my graduation stage, and that is painful.
"I, along with my staff and school community, need a hefty dose of grace. That's the biggest lesson we've learned since COVID-19 wrecked our lives: We've got a job to do for our school and community, and what we do is so important. But most of all, we are so imperfectly human. We need to allow ourselves to process this extremely emotional time and grieve in whatever way is appropriate for us individually. Without grace and love – for each other and for ourselves – we will not survive this."
"And, of course, all those meetings definitely COULD have been emails."
---
Peter Martin, political reporter for Bloomberg News in Beijing, has been in China for the last two months.
In a 12-tweet thread this week, he shared his thoughts on how to live during lockdown .
---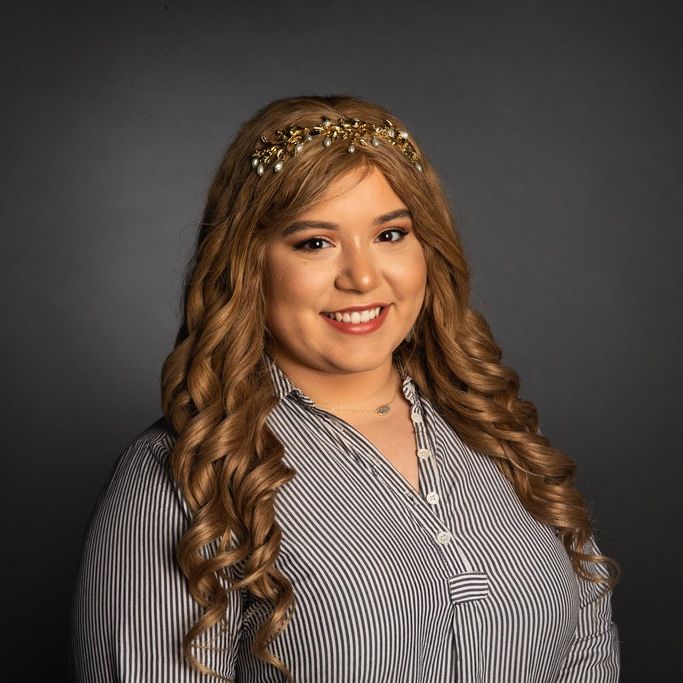 Skincare is Narda Perez's jam. (Her words, not ours.)
So with the global message that frequent, thorough hand-washing can help prevent the spread of COVID-19, the journalist on the Dallas Morning News audience engagement team wants to remind people that moisturizing is important, too.
"I have hand creams all over my house," she shared. "I make sure to moisturize morning and night, and always put lotion on my hands after washing them."
According to the American Academy of Dermatology, dry skin can flake, crack or worse, " making consumers more susceptible to germs and other bacteria."
Some advice:
Moisturize while your hands are still damp, and avoid moisturizers with fragrances or dyes.
Use some cuticle oil to prevent any breakage or dryness around your nails, Perez says. "You can always use any other oil you have, like olive oil, Vitamin E oil, coconut oil, and even lip balms could do the job."
---
Right now, It's time to come up for some air — literally.
Deep breathing is scientifically shown to reduce anxiety and stress. Many of us, especially in chaotic times, let our breathing go on autopilot, resulting in shallow breathing that leads to increased stress .
But not everyone has a watch that will remind them when they need to inhale and exhale. So, stop what you are doing and try these techniques:
---
Wondering where that pain in your neck came from? Look at your workspace.
Most suddenly-at-home employees don't think to design spaces that support a full workday of sitting at a computer — or a smaller screen laptop.
Natalie Webster , a copy editor for the Houston Chronicle (Texas), shared her advice:
don't underestimate the utility of an actual mouse and external keyboard for a laptop if you can get one;
remember you can turn your tv into a giant screen if you need to and have an HDMI cable;
avoid sitting on your couch (bad for your back); and
keep the room well-lit.
"Correct chair height, adequate equipment spacing and good desk posture" add up to a workstation that supports — and doesn't strain — the neck, back and joints, according to the Mayo Clinic. Some of its tips :
Keep your keyboard and mouse at the same level;
Use your phone's speaker or headphone input instead of cradling your phone; and
Place your monitor in front of you, about an arm's length away.
That means you — well, all of us — need to rethink how we're setting up for those conference calls and video chats.
---
"I usually go for a run and do Boot Camp, but as of [March 16] my gym was shut down due to precautionary measures being taken by the state. So, I had to adjust my routine.
The good thing about the social distance situation is that I can still access my backyard and neighborhood for outdoor workouts. I also have access to my wonderful fitness community online that keeps me accountable. If you are looking for workout motivation or tips, feel free to follow me on instagram @maralopez01. I post and share tons of body weight workouts that can be easily done from home. I also encourage running/walking outdoors as long as you are being safe and practicing the 6-feet social distance rule and are not touching unknown surfaces.
Exercising, properly fueling your body, and getting an adequate amount of sleep are paramount to productivity. So while practicing "Social Distancing" from others, remember to also distance yourself from the madness at work to keep your mental stability in check."
---
Journalists rush in when other people are running out, putting them on the frontline during times of crisis.
That first responder-level stress can accumulate during a regular work week for journalists. But here we are. The CDC reports there are more than 15,200 cases and counting of coronavirus in the U.S., and 201 deaths. Our colleagues are falling ill. One has died from the virus .
We're working in isolation. Schools are closed. Social outings are off.
It's all hitting home. And this time, it's different.
Dr. Kevin Becker, a Boston-area trauma psychologist with more than 30 years experience and a keen interest in journalism-related trauma, says being aware of your feelings is the first step. Becker is hosting a weekly chat for journalists — shared in the Journalists Covering Trauma Facebook group — to discuss challenges and coping mechanisms as they continue to cover coronavirus.
Becker offered these ABCs of self care in an interview on Friday.
Awareness
"There's that whole level of awareness about what your job is exposing you to," Becker said. Once journalists are aware of signs of compassion fatigue and vicarious stress , they can do something about it. Assess your stress :
Are you sleeping as much as you should be?
Has your eating changed?
Has your ability to get things done shifted?
Are your relationships with loved ones suffering?
Balance
"Once you are aware how your work is affecting you, seek balance," Becker said.
Take breaks.
Find creative outlets.
Consider training activities. "Upping your level of professional development can balance out constant exposure to things that are draining you," Becker said.
Create a healthy routine: exercise, regular sleep, healthy eating. "They all have a part in bringing balance into your life," Becker said.
Connection
"Nobody recovers in isolation," Becker said. "And here we are in a pandemic, and we're being told to be isolated."
Figure out how you can stay connected during this time. Digital tools make it easier than before.
It's especially important, Becker said, to stay connected with the people we care about and who we know care about us.
Avoid staying connected to talk about work.
"It's really the connectedness with others that helps us best cope with trauma, with crisis," Becker said.
Connect with others:
---
A lot of us lead on autopilot. We focus on ideas, execution, process, and results. We are programmed to prioritize production over everything, especially during times of crisis. But let's not forget about the people.
Start with them first. Schedule phone or video check-ins with staff, individually or collectively, to ask about their well-being. Conversation starters like "how are you feeling?" and "how can I support you?" are underrated when the world feels heavy. These questions offer a moment for people to feel their feelings; to exhale a bit—and gives them a chance to open up and share their needs. Listen. It's one of our primary skills as journalists. Use it in your newsroom (which is now, perhaps, virtual), with the intention to acknowledge and validate staff concerns.
Make sure you extend that same care to yourself. Block out time on your calendar for self-check-ins and do something for you. Get moving and go for a walk or run, if you can. Get lost in your favorite album or playlist. Get quiet and journal. And get clear on the leader your team needs right now.
---
Consider it a tinier tiny desk concert: Musicians who have had to cancel shows — or who are holed up themselves — are doing their part to #flattenthecurve by shifting performances to social media. Check out fan favorites like John Legend (who performed this afternoon on Instagram) as part of the new #TogetherAtHome series of online concerts. NPR has started a list of artists' pop-up performances, and local publishers like austin360.com are rounding up local and regional artists you may be interested in. Venues may be shuttered, but the music keeps playing.
---
Tony Lin couldn't stop hitting refresh on his phone. The Quartz video journalist needed updates on COVID-19, which Lin started reporting on in December when it began spreading through China.
After the first couple of days of absorbing nonstop information, he couldn't sleep. "It just came to me," Lin said Monday in an interview with the Institute. "It's not sustainable."
With the coronavirus impacting life in the U.S., he's been sharing lessons from his early coverage . One thing he notes: It's very hard for anyone — not just journalists — to put down their phones.
"Checking our phone is something to do to make us feel like we are in control," he said. "That's actually somewhat addictive – to keep absorbing more trauma."
Lin shared his perspective in the Quartz newsletter on Friday :
Find something to make you happy at home. For Lin, it's music and cooking.
Practice social distancing.
Don't let fear get the best of you.
It's OK to put down your phone.
Taking a break from the news cycle is not selfish, Lin says. "It's a necessity to keep us alive, to allow us to keep reporting on this issue. Otherwise, we are going to get desensitized."
---
Flight attendants tell passengers during preflight safety briefings, make sure that your own oxygen mask is on first before helping others. It's advice that applies to journalists covering the coronavirus outbreak. If reporters want to report, they have to stay healthy. Below are pieces of advice from journalists who are covering the story on how to self-care in the midst of a pandemic.
Natalia Contreras, Indianapolis Star: "I work from home most of the week. After about a year or so, I've learned how important it is to take breaks and go outside to get some sun. Go for a walk or set a few minutes aside to exercise, do yoga or whatever works for you. Especially for those who live in places where the winter blues are very real — staying active and taking breaks is important to beat depression."
Tony Lin, Quartz video journalist: Find something to make you happy at home, such as music or cooking. Practice social distancing. Don't let fear get the best of you. It's OK to put down your phone.Taking a break from the news cycle is not selfish, Lin says. "It's a necessity to keep us alive, to allow us to keep reporting on this issue. Otherwise, we are going to get desensitized."
Mary Ann Cavazos Beckett, Editor in Chief, Corpus Christi Caller-Times: "The best thing we've found so far is to stick to a routine. That includes breaks. We know the work we do is critical to our community but no one should put themselves in harm's way or think they can constantly be 'on.' If one person needs to tap out for a while, someone else can jump in. We're still a newsroom after all. We have to keep in mind that, while it may all feel like breaking news, this is a marathon of coverage — not a sprint."
Christina M. Tapper, Deputy Editor, ZORA, a Medium publication: "A lot of us lead on autopilot. We focus on ideas, execution, process, and results. We are programmed to prioritize production over everything, especially during times of crisis. But let's not forget about the people. Start with them first. Schedule phone or video check-ins with staff, individually or collectively, to ask about their well-being. Conversation starters like "how are you feeling?" and "how can I support you?" are underrated when the world feels heavy.
"These questions offer a moment for people to feel their feelings; to exhale a bit—and gives them a chance to open up and share their needs. Listen. It's one of our primary skills as journalists. Use it in your newsroom (which is now, perhaps, virtual), with the intention to acknowledge and validate staff concerns.
"Make sure you extend that same care to yourself. Block out time on your calendar for self-check-ins and do something for you. Get moving and go for a walk or run, if you can. Get lost in your favorite album or playlist. Get quiet and journal. And get clear on the leader your team needs right now."