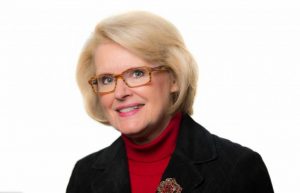 In a digital world, we have instant access to a lot of important knowledge about our status.
We can log into accounts to see our academic grades, medical test results, gaming scores, and ranks. We can instantly know our bank or credit balances. We can tell exactly how long it will be until we reach our destination on a drive. We can track our dinner order as it nears our door.
Knowing where we stand helps us decide what to do next.
That's why surveys and contests include a "progress bar" as part of our user experience. The bar lets us know where we are in the process — or more importantly, how much work is left to do. The intent is to keep engaged because we can see how close we are to our goal.
Now consider this:
In a world of real-time data and instant access to our status, there's one place where we're often unclear about exactly where we stand.
At work – The Land of the Annual Review.
When we're left guessing for months about how our overall performance is evaluated, little good comes of it. Doubts, fears, and imposter syndrome can flourish. We may overreact to criticism or misread praise.
We may also be a great target for recruiters who are eager to tell us how much we'll be appreciated if we leave our organization for theirs.
That's an important warning to managers.
If you want to keep good people, commit to a "progress bar" mindset — and act on it.
Assume that people want to know where they stand. Are they seen as valuable to the organization? Are they growing in value? Tell them.
Assume that once-a-year reviews are grossly insufficient; your team members deserve ongoing feedback — talking and listening — that keeps everyone on the same page about goals and progress toward them.
Create a feedback plan for each employee. What are their goals? What are yours? Make your feedback specific and sincere.
Reveal the intentions behind assignments. If you're giving an employee an assignment to grow their skills and lead to other opportunities, don't keep your reasoning a secret. This is a common managerial error — not letting people know the why of the opportunity they're providing because they think it should be obvious. It's not. Be explicit about your reasoning; that this project is a step forward on the "progress bar."
Reward top performers who invite less experienced staffers to work with them on projects. Successful employees may prefer to work exclusively with other high performers. It's easier. It involves less teaching and less risk. But that exclusivity creates barriers to the progress of others. I believe there will be a special place in heaven for standout performers (and their managers) who give greener team members the benefit of working with a pacesetter. And of course, they tell them why they're getting the opportunity — because they deserve it.
Love 'em enough to let 'em go. When opportunities open up in other parts of your organization, be a wise adviser to your team members, Advocate for them and let them know you believe they're ready, even though you'd hate to lose them.
All of these actions help people see their progress in real time.
It's not all that difficult to adopt a "progress bar" mindset. As a manager, you've probably taken that approach as you managed countless projects.
Now it's time to apply it to leading people.
Tags: Leadership