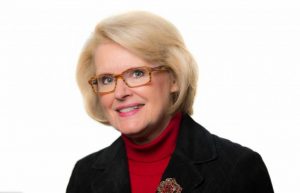 Whenever I hear people suggest that being a leader is somehow more lofty, more important than being a manager, I cringe. When it comes to newsroom life, you need to be a leader who knows how to manage.
I like to point out that no matter how principled, innovative, and inspirational bosses are, they'll kill motivation and morale if they flub essential management responsibilities — like getting the team's work and vacation schedules out on time. Or relying on scheduling protocols that are unfair or unworkable.
That's why I'm tugging your sleeve now, leaders, about 2022 and time off. Start looking ahead now, with two months left in this year.
Have your team members used all the 2021 vacation/PTO to which they're entitled? How will you ensure they won't lose it or its value?
There's already word of pent-up desire for travel, both domestic and overseas, especially as some countries are able to safely loosen restrictions. How will you handle it if a greater than usual percentage of your staff want to take their 2022 vacation time in two- or three-week chunks?
Do you have staff members who have put off weddings and will finally tie the knot in 2022, if they can find a venue that isn't already booked? Will your vacation scheduling protocol be a help or a hurdle?
Are you scanning the 2022 calendar for local, state, and national events that require significant staffing? (Hello, 2022 Congressional elections.)
Are you checking the various journalism association conventions to see which are planning in-person events? How might that affect your staffing?
Will you be scheduling off-site retreats or trainings?
Taking into account all the questions I've listed, can you plan accordingly — and early?
I know many newsrooms are still fine-tuning their design for return-to-office and hybrid work in the months ahead. That planning will be undermined if you forget to factor in the unique vacation needs and challenges for 2022.
And one more thing: Start planning your time off, too. You deserve it. And taking it will remind your team of the importance of work-life harmony.
Tags: Leadership