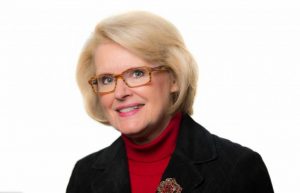 I stopped using the term "work-life balance" years ago, and not because I think our lives should be dominated by our jobs.
I prefer "work-life harmony."  Here's why:
Words matter. Balance suggests equal weight on both sides of a scale. If 50-50 defines our goal, we're set up to fail. For every hour of work, there must be an hour of personally-directed time. Things rarely play out that way in our careers, especially in journalism.
Ask any sports reporter whose home team makes the playoffs. Any broadcast meteorologist tracking severe weather. Any newsroom swarming major breaking news. Any reporter — from investigative to features — digging into a project they know will touch minds, hearts and make a difference.
They are deeply engaged, energized and committed. Is there work-life balance in those moments? Nope. The scales are tilted toward fulfilling work.
That's why I prefer to think in terms of harmony. There will be times when we're overwhelmingly focused on the job. And that's okay. As long as we keep our commitments to those who care about us — and to our own well-being.
Achieving harmony means getting the best out of every aspect of our lives; the work as well as the play. It means never fully defining ourselves by our job titles. It means bringing our whole selves to work and taking time away from work for life's joys and challenges, along with responsibilities — and rest.
Balance measures time. Harmony is grounded in happiness.
Leadership is key to creating and sustaining cultures that value work-life harmony. The best leaders make it a priority.
They emphasize planning, so staff aren't whipsawed by scheduling gaps or ambiguity around vacation availability.
They don't expect people to quietly work "off the clock" as a demonstration of commitment or "paying their dues."
They make it clear to employees that they aren't taking career risks by using all of their vacation or leave time — and they don't celebrate or favor those who take less.
They take the time to know their team members as people, not just producers, and demonstrate genuine care about their lives outside of work.
Finally, while leaders know that their own role is demanding, and they may regularly work more hours than their team members, they don't see themselves as the baseline definition of dedication.
And for good measure, they value harmony in their own lives, too.
Tags: Leadership