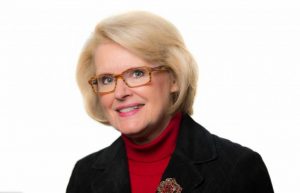 There's a special place in my heart for teams whose expertise supports multiple others across an organization: IT, marketing/communications, design, research, legal, operations, HR, maintenance. On any given day, these professionals get assignments, inquiries, requests, and yes, even demands — from other teams, including yours.
Working for and with a variety of departments brings a level of challenge beyond doing high quality work. There's also a thicket of priorities, policies, politics, and personalities to navigate.
Where are you and your team members in that scenario? As a manager, it's up to you to make sure a "service group" is never treated like a group of servants.
Here's an exercise for you: Ask the managers who lead centralized support teams to tell you about the departments or individuals across the organization that they really enjoy working with. What do some folks do differently or better in their eyes?
Experience tells me that you'll find respect at the core. And respect takes many forms, in the eyes of service providers:
You and your team members have a basic understanding of our workflow.
You think about us when you're formulating a plan – and involve us earlier rather than later.
You don't assume that your team should automatically be able to push others aside in a queue.
You have conversations with us, even when you don't need something from us.
You take the time to learn about us as people, not just producers.
When you're under pressure, you don't take it out on us.
If we've tried to teach you something you could do on your own next time, you've really tried to learn.
If we're dealing with staffing shortages or a surge of work, you help us figure out solutions.
If there's an issue with our work, you talk with us, not just about us.
If you are enjoying a success that couldn't have happened without us, you acknowledge that as you celebrate.
As a team leader, your goal is to have yours become the "favorite" of others, the one they look forward to working with and for which they'll go the extra mile.
But what if managers across the organization all work to become "favorites"? What happens then?
Then congratulations: You've just created a culture of collaboration.
Tags: Leadership