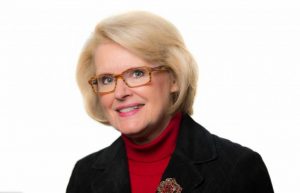 Staffers and managers have this in common: They both have bosses. In organizations, everyone reports to someone. Even the CEO has a board to reckon with.
Relationships with those bosses are important, and most managers are "manageable" — if you care to invest the time and effort.
I hope you do.
Learn how to communicate with them, how they deal with stress — and what stress they're under, what values matter most to them, what they're highly skilled at and where they have gaps.
But most important, know Rule Number One. It's pretty simple:
No surprises.
But what exactly does "no surprises" mean? In its simplest form, it means that if you have knowledge of something important — especially if it's a problem — don't keep it from your boss.
Managers don't want to be blindsided by bad news. Not just because they're embarrassed by it, but because they might have been able to do something about it had they known earlier. If it happened on their watch, it's ultimately their mess. They'd rather deal with a broken faucet before it becomes a flood.

Even as I say that, I also remind bosses that how they respond to bad news can affect peoples' comfort in sharing it with them. Managers who are screamers and scapegoaters drive problems underground. Managers with a track record of inaction on known issues cause people to give up believing their alerts would make any difference.
So, be the manager who is willing to examine the reasons behind problems and work with staff on solutions. Yes, hold people accountable in reasonable, rational ways. Do it by exploring, not exploding. Your staff will follow Rule Number One if you make it smart and safe for them to do so.
And you just might live happily ever after in the Land of No Surprises.
Tags: Leadership