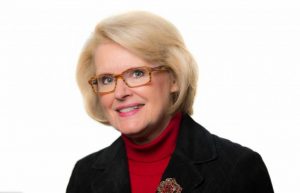 If experience is a great teacher, then our annus horribilis was a graduate course in leading through change and challenge.
Consider this column a commencement address for the Leadership Class of 2020, recognizing the good work accomplished, the stress endured, but most important: the lessons learned.  
Here are ten of them, dear graduates:
When it comes to moving entire news operations (especially broadcast) to remote production almost overnight, we put MacGyver to shame. Kudos to every behind-the-scenes engineering, digital and security specialist.
We now understand that the sheer need to survive professionally can lead people to learn technology and tools they had previously avoided. It doesn't mean we should use fear as a training method from now on; urgency and support are the powerful combination.
Our colleagues are resilient, but they aren't unbreakable. It's essential to lead with empathy, plan with understanding, and keep the physical and mental health of our staff a priority.
As they work remotely, the home lives of our colleagues are in view as never before, opening up a window to them as people, not just producers. Family members, partners, and pets are in the picture. Even when people return to newsrooms, we need to keep that window open.
Companies that refused to let people work from home in the past now realize they were short-sighted. They may have missed hiring or retaining great people, especially women, who asked for nothing more than to prove they could make it work. Now we know they can.
Saying "Black lives matter" doesn't compromise a journalist's objectivity.

Saying "Black lives matter" can't be simply performative. It needs to represent the depth of work that organizations are willing to do to purge racism and inequity from their infrastructure. It takes more than pledging to recruit more vigorously and promote more underrepresented journalists to leadership. We set people up to fail if we drop them into the very cultures, systems, budgets, protocols and assumptions that have enabled the core problems.
Our youngest employees have deep concerns about social justice. They're not alone in that, but they often are seen as the least knowledgeable. Veteran colleagues need to respect their voices, rather than frame their objections to the status quo and their push against "both sides-ism" journalism as youthful idealism or naivete. We will lose them if we don't listen to them.
Working at a distance from each other demands extraordinary communication skills of leaders — and of each other. Our bonds are built over time by shared experiences in the field, often over hot coffee or frozen toes. During boring drives and thrilling chases for exclusives. In edit bay gossip sessions and lunchroom birthday parties. When we don't have those in-person moments, our ties can weaken along with our teams. It's on all of us to be intentional communicators, especially for our newest co-workers.
Journalists were the early targets of attempted delegitimization by political partisans. This year, public health and election workers faced the same assault, only underscoring our continuing responsibility to present and support evidence-based information. 2021 presents boundless opportunities for just that.
Class of 2020, you have led journalism in a year like no other. You took care of good people. You nurtured great journalism. You've probably taken only a fraction of your vacation time, if that.
Please take good care of yourself. We need you even more in the year ahead.
Tags: Leadership