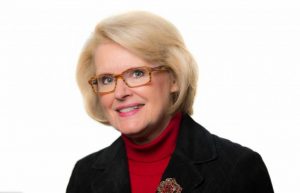 It's easy to set goals. It's harder to make commitments. When you do the latter, it's a promise, not a hope.
To keep your promises, you must be intentional. And that's powerful.
Here's what intentionality looks like in action.
When you're intentional about providing feedback, you're vigilant about including it into your daily interactions with colleagues. You don't miss an opportunity to add sincere, specific words about their work to your conversations. You don't wait for opportunities, you make them.
When you're intentional about inclusion, it's not a topic you address now and then, it's your heartbeat. It's on your radar and on your lips when you plan, edit, convene, hire and recruit. You don't "remember" to consider diversity; you do it automatically.
When you're intentional about collaboration, your default response is, "How can I help?" You give as much (or more) as you get from colleagues and demonstrate genuine interest in their joys and challenges.

When you're intentional about making remote work successful, you become a student of its effectiveness. You continuously check to ensure that both productivity and people are thriving. You pay close attention to its benefits and pitfalls – and make it clear to your team that you're ready to respond to both – and then you do.
When you're intentional about learning, you take advantage of training opportunities, but you don't wait for them to come to you. You design your own curriculum of conferences, webinars, viewing, or listening. You do something as simple as open a newsletter to catch a column on leadership – and perhaps share it with other aspiring learners and leaders.
Think about some of the best leaders you've known and why they impressed you.
I'll let you in on a secret: Their remarkable qualities and unforgettable actions weren't accidental. 
They were intentional.
Tags: Leadership