Are you using LinkedIn to your professional advantage? Career experts weigh in on standing out online in a competitive job market.
Suzanne Alcantara, assistant dean of Student Affairs at USC Annenberg School for Communication and Journalism: LinkedIn is a very powerful part of your job-searching toolkit, and everyone should be using it. Make sure your profile is robust and tells a compelling story about your experiences and skills. Follow companies that you are interested in on LinkedIn, as many of them post jobs and also share insightful industry news. You can also join targeted groups based on your professional interests.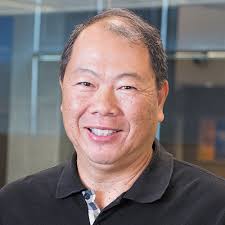 Michael Wong, director of career services at Walter Cronkite School of Journalism and Mass Communication: A job seeker can stand out by showcasing quality work produced during the pandemic. What good stories did you find? What innovative technique or tool did you use to tell that story? How resourceful were you when producing this content? Showing samples of content produced during this extraordinary time will show a hiring manager that you can adjust, adapt and overcome challenges to get the job done.
LinkedIn is a fantastic resource for networking, research and learning about best practices. Not only can you market yourself through this platform, but you can connect with alumni, hiring managers and other professionals in the field. There are dozens of tips on how to maximize your profile on LinkedIn, and a quick online search will reap many helpful ideas.
Additional tips: Check out University of Oregon professor Damian Radcliffe's "10 tips for setting up your LinkedIn profile." Also, LinkedIn announced a webinar for journalists that will cover: how to locate sources, how to build readerships and an overview of recent trends. Apply today to join on Sept. 17. Following the webinar, participants will receive information on how to upgrade their accounts.
Are you searching for a job right now? Check out our tips on leveraging your school's alumni network, how to build your professional network remotely, how to ace a virtual job interview and job advice for mid-career journalists.
Tags: Career