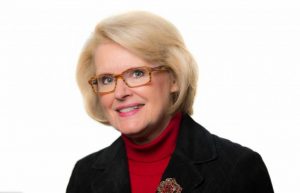 The country recorded its highest single-day total of coronavirus cases this week. Journalists know that. They're on the front lines, covering the pandemic.
Wearing masks. Even when people they're reporting on are not.
At the same time, an army of fact-checkers — Politifact, Factcheck.org, USA Today, Snopes — has had to knock down falsehoods about the safety and efficacy of masks in preventing the spread of COVID-19.
Reporters have been mocked for following CDC guidelines.
Mask-wearing has been politicized, though it shouldn't be.
Wearing a mask when the President and his supporters don't isn't anti-incumbent; it's anti-pandemic.
If it's taking sides, it's for public health.
An infectious disease physician put it even more eloquently in an essay: "I don't wear a mask because I'm scared. I wear it to protect you."
I've been impressed with news managers who have taken a no-nonsense approach to protecting their employees from COVID-19 risk, not just providing, but insisting on safety measures and PPEs.
Now's the time to remind news staff that if people want to face off about the masks they wear, they need not debate nor defend themselves. All they have to do is say, "This is how it is: doctor's orders, boss's orders."

Then go on with the important work of journalism.
Click here to read Jill's previous posts. Click here to subscribe to Covering Coronavirus.
Tags: Leadership