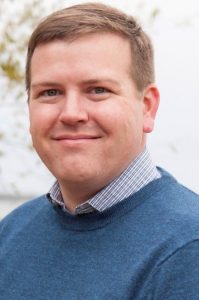 Health scams. Protest arrests. Civil rights violations. The common denominator for many journalists pursuing those stories these days is PACER, a government website that provides case and docket information from U.S. federal courts.
Seamus Hughes, Deputy Director of the Program on Extremism at George Washington University and an expert PACER user, shared his skills Wednesday during an online program hosted by the National Press Club Journalism Institute. 
"PACER is a goldmine of information," Hughes said. "If you know what to look for."
Key advice from Hughes:
Do it cheaply: Go to https://free.law/recap/ and download the extension onto your browser. The site will direct you to https://www.courtlistener.com/recap/ where you can find all PACER documents that have been previously downloaded for free.
Main searches: You can search by defendant name, by U.S. attorney name, or defense lawyer. "In many ways the prosecutor is the glue that keeps everything together." Department of Justice press releases about arrests list the names of prosecutors handling the case.
Search warrants: Use key phrases and asterisks as wildcards to broaden your search. For example, email search warrants can be obtained by entering a search term in PACER such as: USA v. *.com.
Probation monitoring: Whenever a sentence includes a probation period, set a reminder to check documents as the end of the probationary period approaches. Prosecutors file notices to the court indicating how the sentenced party performed during probation.
Check a docket schedule before a long weekend: Arrests can occur late on a Friday in order to keep a defendant in detention in hopes of obtaining cooperation.
Check PACER periodically: Following an arrest, check regularly during the first week for detention hearings and other appearances. On the terrorism beat, search for documents by terrorism prosecutors. For the current protests, check for charges daily.
For additional information, you can contact Hughes here. He regularly works with journalists and said he maintains confidences on sensitive or competitive stories. Journalists who already have a PACER account can also get help from PACER here.
How to use searches: Searches can be conducted by defendant name, by U.S. attorney name, or defense lawyer. Prosecutors provide the best outcomes because they will appear in every filing even if the defendant does not. For example, if John Smith gets arrested, and John Smith's house gets raided with a search warrant, that search warrant is not going to be filed under John Smith's dockett.

The search warrant for John Smith is going to say "USA v. 123 Main St.," and it will only be found by searching the prosecutor's name.
Defense attorneys are another search route. Google or Facebook or other similar corporations tend to always hire the same lawyers. Searches for the major partners in those law firms can yield a trove of cases. That's also true for foreign government interests. Journalists covering Russian intervention in U.S. elections could search for lawyers in the U.S. who defend Russian interests.
Need to know who the federal prosecutor is on your beat? Every DOJ press release will list DOJ lawyers in a particular case. Reporters who cover cybersecurity should look at every Department of Justice press release on cybersecurity and build a spreadsheet of the U.S. attorneys listed. Then they should periodically run searches on their names.
Search warrants: Journalists covering a specific case should look for search warrants repeatedly over the course of a few weeks because they get periodically unsealed. A search today will be different from a search tomorrow.
Think like a prosecutor. The FBI may raid a house and emerge with a box filled with USB devices. The search warrant won't say USA v. John Smith. It will say "USA v. one red USB storage device." Journalists can find that warrant by searching "USA v. * USB."
Pay attention to probation: A DOJ press release in 2015 announced an oil company was fined $232 million for drilling in Iran. Hughes also noticed that the press release indicated that the plea agreement also required the oil company to submit to a three-year period of corporate probation. He set a reminder for two years and 11 months later, to check that docket. Prosecutors are required to file a notice with the court on how parties behaved during probation. In this case, the oil company had returned to drilling in Iran.
Coronavirus scams: Find the four or five COVID task force members in the Department of Justice. They are usually attached to local cases and scams can be found by searching their names. For COVID-like scams, a popular search term in courtlistener.com/recap/ is "COVID silver" because many scams promote drinking silver.
The word COVID itself will yield too many results, including every time a prisoner applies for release because of COVID. But there are other key words, such as "COVID scam," or "COVID PPE."