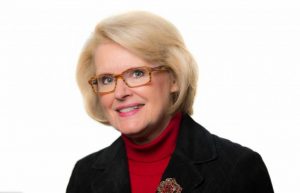 How important is onboarding? It's big, as demonstrated by a Harvard Business Review piece that researched the process and chose this as a headline: "Your New Employees Won't Succeed Unless You Onboard Them Properly."
According to the authors, onboarding does more than say hello. Done well, it expedites both social connections and information-sharing. People succeed when they know how the operation's networks, systems, tools and processes work. They're more likely to reach out for help and resources when they need it if they know the ropes and the folks.
They're more likely to stick around if they feel they belong.
If organizations are still learning to do onboarding right in the traditional office, imagine the possibilities for screwing it up today, when a new hire can't get a tour of the building, or be treated to cupcakes in the break room.
Fortunately, smart managers are trying to be as creative with remote onboarding as they are with long-distance team-building.

One reached out to me to share her plan for welcoming a new hire during social distancing – and make sure she hadn't missed anything. She had already made a plan that emphasized lots of communication, connection and collaboration. She understood that the impressions people get right out of the blocks can color their view of the job, their colleagues and the culture. In a very smart move, she enlisted the CEO in her strategy. He reached out to the new staffer with a personal welcome, too. Bravo!
Here's a very cool plan that was shared with me by a human resources manager in higher education:
"We just hired a new employee on the HR Team. This is her second week. The challenge to the rest [of] my team was to ensure she feels the same sense of belonging in the team as everyone else who was onboarded with face to face contact. Before she joined the team, we sent her a Powerpoint – one slide per team member with pictures and information about us – personal and professional. We have had lots of team check-ins to get to know her better, including a virtual happy hour last Friday. I feel like I know so much about her already, and she is really getting to know me and the rest of the team as well!
In these miserable budget-cutting days, you might not have the joy of adding someone to your team. All the more reason to apply the lessons of remote onboarding to your existing team members. Treat them as if you're trying to make a great first impression.
Tags: Leadership