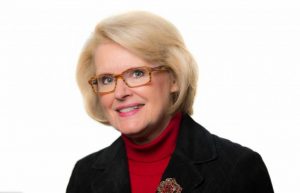 We treasure our journalism superstars; the master muckrakers, sense-makers and storytellers. Always will.
Now, let's give some love to a few other newsroom heroes, whose efforts, in the midst of chaos, make everyone better. They lift the team. They lead from wherever they are.
Here's a salute to:
The MacGyvers: They are the wizards of workarounds. They revive hardware, revitalize software, find substitute tools and reroute systems – all when budgets are tight and options seemingly limited. Their resourcefulness not only solves production problems, it's protecting the physical and mental health of co-workers.
The Planners: They ensure that we're looking beyond today. Stories, staffing, supplies. Their backups and follow-ups reduce our screwups.
The Calm in the Storm: They anchor us during stress with their clarity, focus and unflappability. Their very presence in the room reduces tension; their cool heads are contagious.
The Coaches: They're the ones we turn to when we're frustrated or fearful. They're the listeners and the encouragers. They know when to let us vent, how to help us figure things out for ourselves, and when to challenge our perspectives – all the while making us feel better for the conversation.
The Catalysts: They are the organizers of social moments when distance is damaging us, the groupthink-challengers who get us to look at different perspectives and the rascals who love to make us laugh (including at the boss.)
If you're blessed to work with any of these heroes, don't take them for granted. Don't assume they know how much they're appreciated. Deliver the applause they deserve.
Let the words of the late legendary Bill Withers say it for us all, "Just one look at you – and I know it's gonna be a lovely day."
Have questions? Ask away.
Tags: Leadership