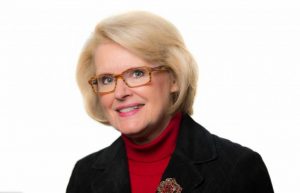 For those accustomed to working in a newsroom or classroom, the switch to working from home seemed instantaneous, even miraculous. How did people make the shift so fast, so inventively, so cooperatively? 
They drew on their session of mission, their adaptability, and frankly, their desire to have jobs.
Now, they're doing the best they can with what they have, likely a hybrid mixture of employer-supplied tools and whatever they already had at home – laptops, tablets, phones, bandwidth, software, work space, and office supplies. Many are sharing those essentials with other family members who also need them for work and school.
It's a juggling act, but good enough for now.
But "now" is looking like a long stretch ahead.
It's important for leaders to recognize the increasing strain that "good enough" will cause.
In the rush to keep the journalism flowing safely there wasn't time to discuss, much less negotiate, the mix of time and tools this would take.
That's why it's important for leaders to remember that people carry a ledger in their heads. They know the value of personal property they're using for work, the professional tools they wish they still had at their fingertips, the extra hours they've spent coaching colleagues who needed tech advice, and odd hours they may be working as they juggle family needs.
They think the "give" side of their ledger is pretty valuable. You are responsible for the other side of that ledger, making sure the "get" side evens things out. That's the real magic of management: knowing how to balance the ledger, as best as humanly possible, with each member of your team, so they feel that what they get is as good as what they give.
Here's what makes them feel that thingsare out of balance:
When their contributions seem invisible, unappreciated, or the "new normal, so get over it."
When their managers lose track of their workloads and add but never subtract.
When they ask for help and don't get it.
When they feel they aren't trusted.
When the quality of their personal lives erodes because of their working conditions and they don't believe it matters to their managers.
When the devastated economy brings salary cuts, furloughs and job losses – or constant fear of it.
As a manager, you can't control the economy, but you have influence over every other one of those ledger items.
Be aware there are "tipping point" moments – often involving the tone, framing or timing of your communication or decisions that can cause people to feel the ledger is stacked against them. I'll write more on that in my next column.
For now, just know that when the quality of your feedback, listening, planning, prioritizing, and creative solutions are as good as they can be – then even in these times of "good enough for now," you and — and your employees – are doing great.
Have questions? Ask away.
Tags: Leadership