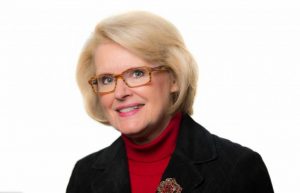 Managing journalists is especially challenging. We hire them for their ability to question authority and resist spin. And then they apply those same skills when dealing with — us. They challenge managers, look skeptically at our decisions, and even mock our memos. 
And yet, we love them, largely because we behaved the same way when we were frontline staffers.
Now, during this unprecedented time in history — and in journalism —leaders must show the love in ways big and small. That requires messages of appreciation, encouragement, support, concern – and yes, inspiration.
I'm always on the alert for good examples — and I share them with care. Since the best leaders don't want to appear self-promotional, I promise them I'll make it clear — the spotlight on their work was my idea.
So let's look at some effective short and long form messages from supervisors. Their most important quality is authenticity. No management-speak, b.s., or blather. Their purpose is clear and tailored for the moment. Recipients think: "That's just the kind of thing she'd say. And I like it."
In our first example, the "she" is Mary Glendinning, NPR's deputy chief of the RAD (Research, Archives and Data Strategy) team. Mary is serious about research, has a low-key, clever sense of humor and is one of the rare people I know who shares my love of Scandinavian salted licorice.
Mary's team is accustomed to working behind-the-scenes at NPR. But now, working from home, they're just as busy, but more distant from the daily buzz and from each other.
So, Mary thought they might enjoy a virtual break at a hot little venue she created and christened: The "Bistro de GotoMeeting."
Her message was simple:
"Have I ever hosted a remote happy hour? No. Do I know how this might work? Nope. Do I have a Canada Dry BOLD Ginger Ale at the ready for my sipping pleasure? Why, yes. If you feel like gathering, do drop in. This is optional and absolutely no pressure. BYO beverage, housemates, houseplants, accessories, soundtracks."
With the straightforward precision of a top researcher (facts, not hyperbole!), she told me what transpired at the Bistro:
"We had a few minutes of fun, and enjoyed cameos of housemates and partners and kids and pets. We organically talked about food and drinks and the weather and family and friends. From my perspective, people were able to relax for at least a little bit."
Those moments are important. Right now, knowing what your team needs and how to express it authentically is one of your most important jobs.
Mike Wilson, the editor of The Dallas Morning News, chose a serious message about the importance of both the work and of self-care. Mike is known as a writer's editor — especially on sensitive, human stories. He loves the craft so much he named his dog "Story."
Here are excerpts of his message to staff, in which he began by talking about journalism as the life we chose, the extraordinary challenges the team faces and then this:
"My god, what a privilege it is to be your editor."
Here's more:
"The way we worked just a week ago feels like remote history. Now we're on couches or at kitchen tables (one reporter uses an ironing board as a stand-up desk), in many cases alone, sometimes with restless kids running loose. Journalists on assignment try to maintain a safe social distance from others but always wonder if it's enough. We're isolated, far from our families, missing many of our usual comforts.
Covering the story means we never get a break from distressing news; we slog through the muck of anxiety day and night. And sometimes covering the story means we don't take a break at all.
That won't do. Given the onslaught of news and the stresses we're managing, we need to find creative ways to get the job done while still making time for ourselves and our families.
Now more than ever, every leader in the newsroom is empowered to work with you to make this happen. That may mean that an exhausted or stressed reporter takes an unscheduled day off. It may mean that a trapped-at-home parent works in bursts spread over six or seven days instead of logging five eight-hour days.
Just this week, one of our journalists got a supervisor's okay to disappear for three hours to tend to other things, because it was essential to do so. Somebody else covered. This is a good, healthy thing…
Now is a good time to look after your coworkers without including the boss. If you see a coworker has been doing days upon days of tough stories, give them a call and say, 'Hey, that is some tough stuff you are covering, how are you?'
Here are some things I'm doing to take care of myself: I don't look at my phone as soon as I open my eyes in the morning. I don't accept meeting invitations during the lunch hour. I take a walk with Alisa and Story the News Dog every day. When I sign off for the evening, I send the leadership team a note saying call me if you need me.
My phone is always on because this is the life I chose.
Thank you for all you do. I will continue to ask a lot of you, and you of yourselves, I'm sure. We have the best team anywhere. Let's look out for one another in the next weeks and months. This story isn't going away and neither are we."
Thank you Mike, and cheers to you, Mary.
Information and inspiration will see us through as journalists and as a nation. Let these be the first of many good messages we share in this newsletter. Send yours my way. I promise to remind readers that I twisted your arm.
Have questions? Ask away.
Tags: Leadership