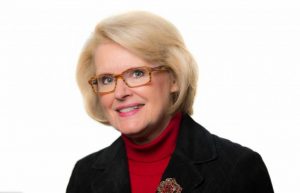 It's always tempting for managers to focus on today's report. In crisis, leaders must be looking miles ahead. To that end, some questions for leaders:
Are you extending your staffing plans as never before? Think at least 8 weeks ahead. How will you sustain momentum while building in rest for the weary? That includes you. People take their cues from the top. They value leaders with a plan, a purpose and the good sense to show their humanity and empathy.
Competition can make us better, but needless duplication doesn't. Can you collaborate with competitors to create pools for some coverage? Does every local outlet need to attend a briefing or news conference? When the hard work of interviewing victim families increases, do those families need eight media outlets contacting them — or just one who shares the interview? The idea isn't less coverage — but more. Freeing teams from duplicate effort gives them time to work on enterprise stories — or rest. If you pool, take good care of each other and let the audience in on your commitment to teamwork on their behalf. (Nieman Lab has some good examples of other types of cross-newsroom collaboration.)
Where's the "buried treasure" on your team? In continuing coverage, everyone's needed. It's a time for people to move off less critical beats and tasks to jump in elsewhere. Feel free to ask "Is there anything you've always wanted to do?"and "Do you have skills we've yet to tap?" You may find people with design, tech or reporting abilities you've overlooked. You may have people who can take over researching, record-keeping, scheduling, archiving, community contact — from all parts of your organization. Think beyond the newsroom.
Consider the vast diaspora of displaced journalists out there. As understaffed newsrooms begin to reckon with illness and exhaustion, help may lie among the laid off, the bought out, and the retired. How can they be called back into service?
Have questions? Ask away.
Tags: Leadership